The Wellcee 2022 limited T-shirts are here!
Fee:¥198 / Person
capacity: 99 People
Location:中国
About the design
The T-shirt comes in three colors.
Apricot: clean and attractive, suits everyone.
During the past five years, Wellcee has always been true to its original goals. To this day, we still continue to encourage young people to share living spaces and exchange cultures, creating comfortable rental life for everyone.

Sunrise Yellow: warm and agile summer vibes.
Regardless of the external environment, Wellcee's growth has never slowed down. At present, we have opened 19 cities nationwide, and will continue to open more Chinese and overseas cities in the future. Stay tuned!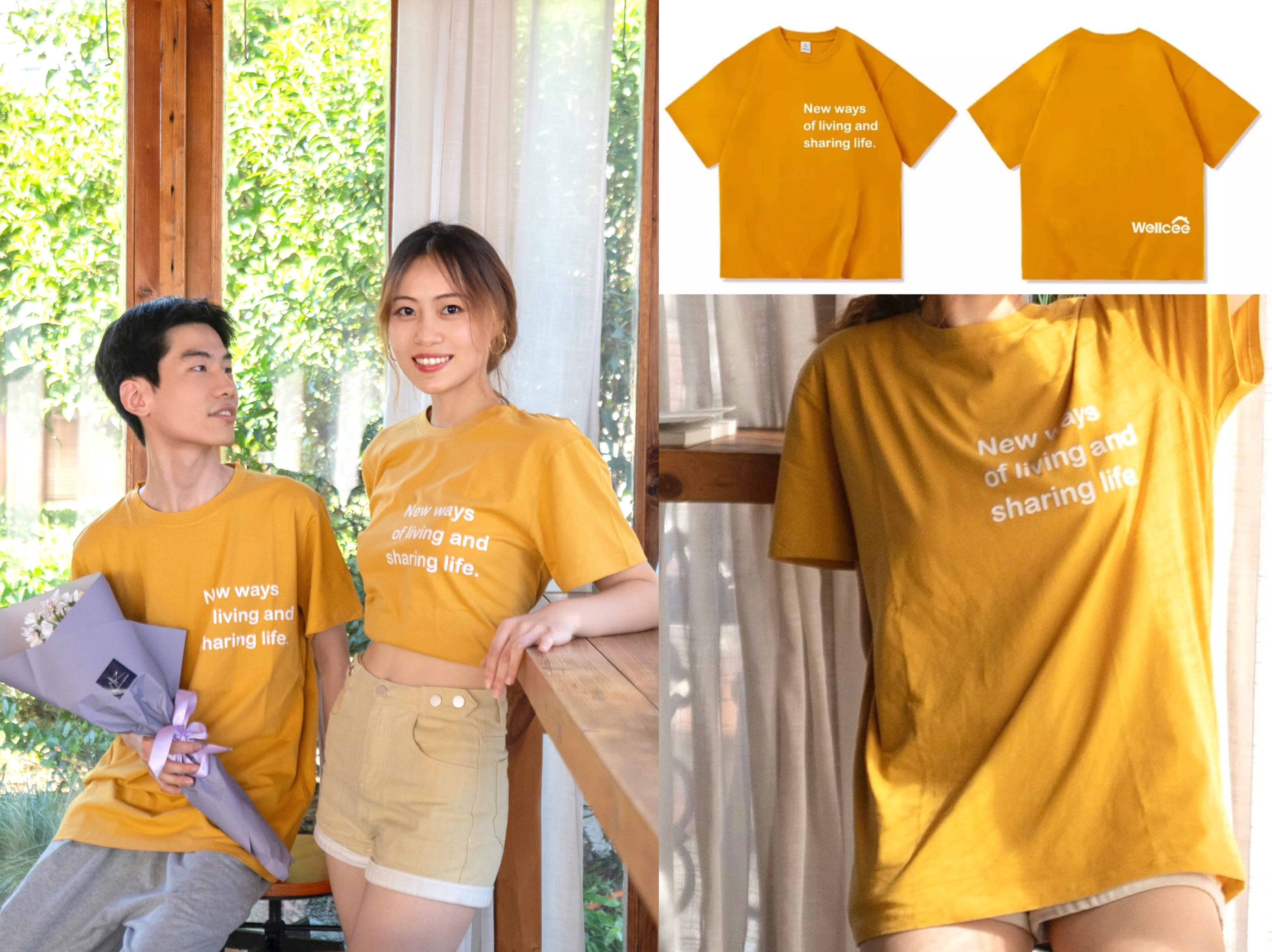 Navy blue: Let the calming blue color cool you down in summer.
Wellcee's humane rental experience, lively and interesting lifestyle and pet-friendly/LGBTQ-friendly culture warm every user. In the future, Wellcee will continue to strive to make everywhere in the world a home for you.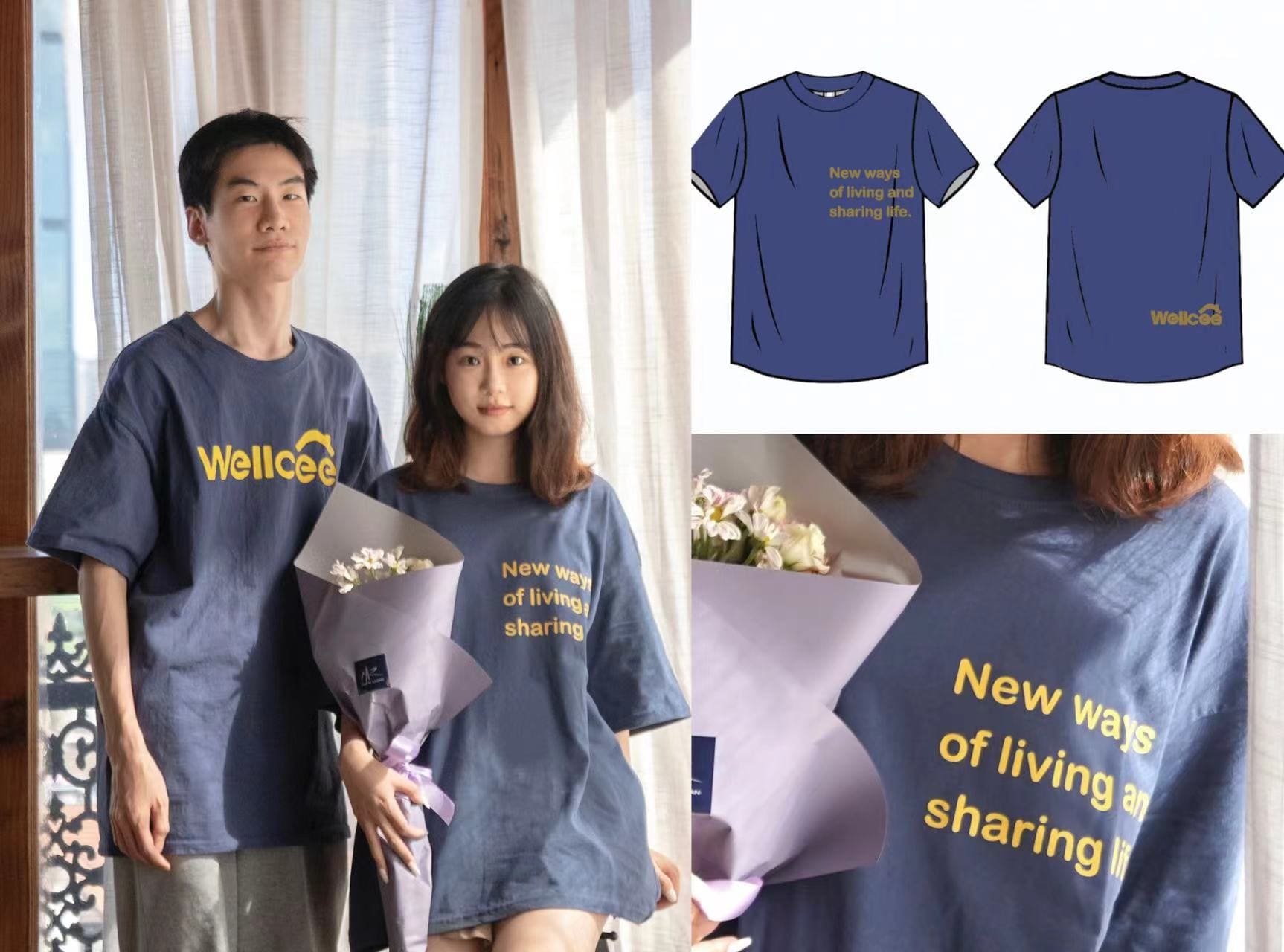 ---
About the designer
Angel M is a keen user of Wellcee from Beijing. Although her expertise is in new media, she has always had a dream of being an independent designer. Wellcee celebrates her dedication and perseverance to realize her dreams.
In fact, we have all more or less had unrealistic dreams, haven't we? But the difference is that some people kill them in the cradle while some people take steps to realize it. Angel M, who is constantly learning about fashion design has taken her steps. Wellcee, who wants to bring warmth to the rental market, is also trying to take these steps. We hope more and more ambitious Wellcee users can take these steps with us.
For Angel M, her fashion design journey has just begun; for every young person in their prime, there is a great journey ahead of them.
Wellcee celebrates each and every one of you who never stops experimenting with life with this T-shirt!
About the purchase

Limited T-shirts, 99 per color
· Click sign up and finish the payment, the staff will send you a private message to ask about the color and size of the clothes.
· Comment on your story of pursuing your dreams below and Wellcee will choose three people to give away T-shirts
{{detail.praiseNum}}