What does music make us feel?
Music has such a power - magical and unearthly! I normally compare this power with love and healing, as well as, connecting with different cultures. It makes us cry, laugh, and gives us memories. But, for some people, it can even be the meaning of their life.
Today, I'd like to talk with one of the styles which evokes my admiration. Voilaa guys! It's about Techno, a sort of electronic music.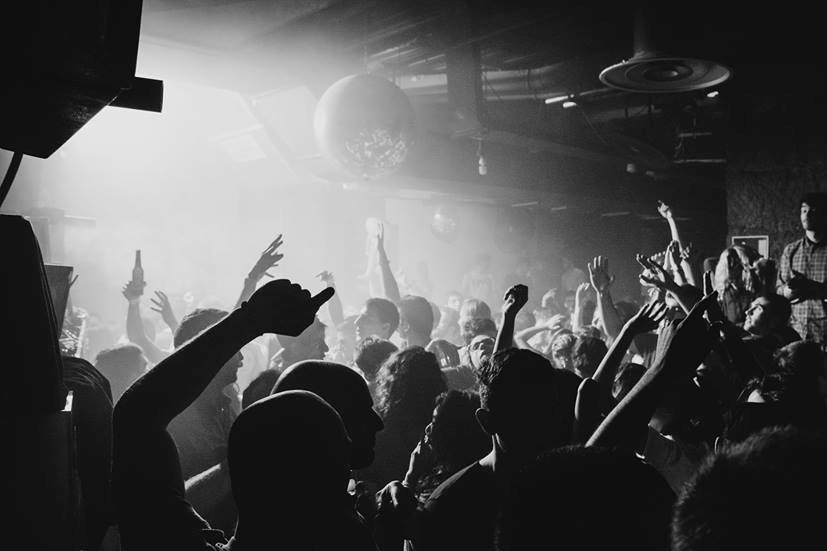 Techno music that began in the US in the 1980s and became globally popular in the 1990s. It was a product of the fascination of middle-class African-American youths in Detroit, Michigan, for European electronic dance music. Many styles of techno now exist, but Detroit techno is seen as the foundation upon which a number of subgenres have been built.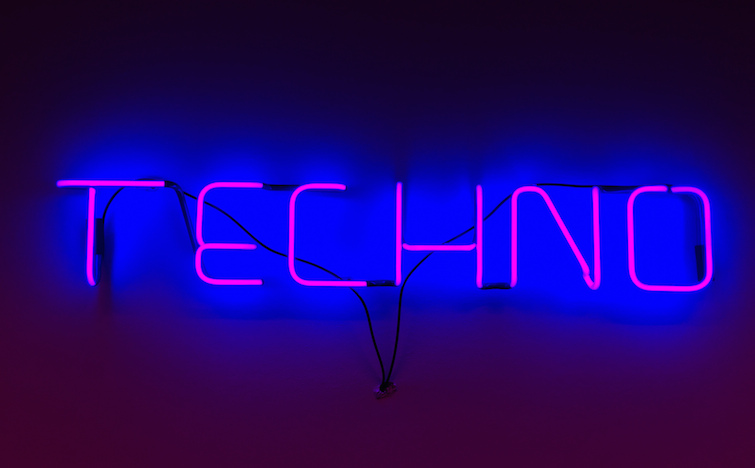 This type of music can put you into an alternate reality. If the song-based popular music looks like a painting, then techno is more like modern art. It's dark, deep, brooding, mechanical and alien sounds completely immerse you in your own world, especially in the underground clubs which have their own special atmosphere!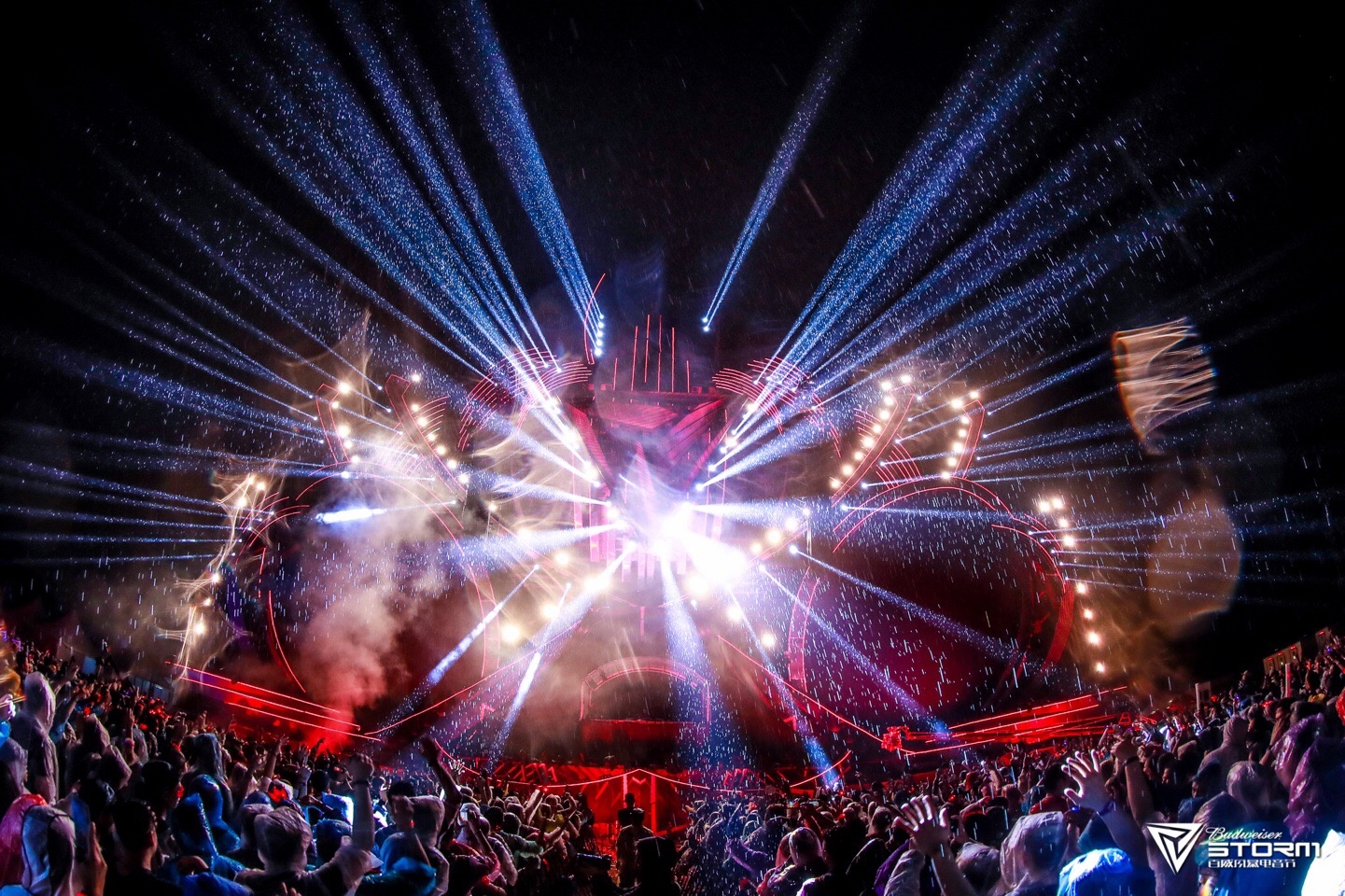 Tomorrowland originated in Belgium, currently it recognized as the largest electronic event in the world

In today's world, more and more people are starting to like and listen electronic music. A lot of festivals are going on in different countries with huge venues where people just chill out with friends and enjoy the music. Last month in BJ, a famous and huge techno festival was held on the Great Wall. The headliner was one of the notorious DJ in the world from Russia (Siberia) - Nina Kraviz.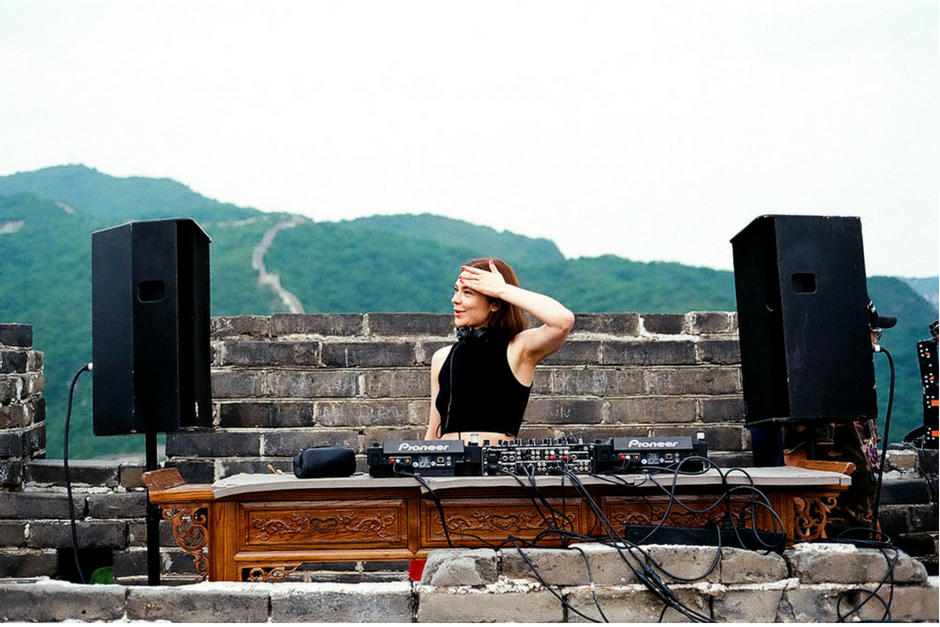 Charming Nina Kraviz on the Great Wall of China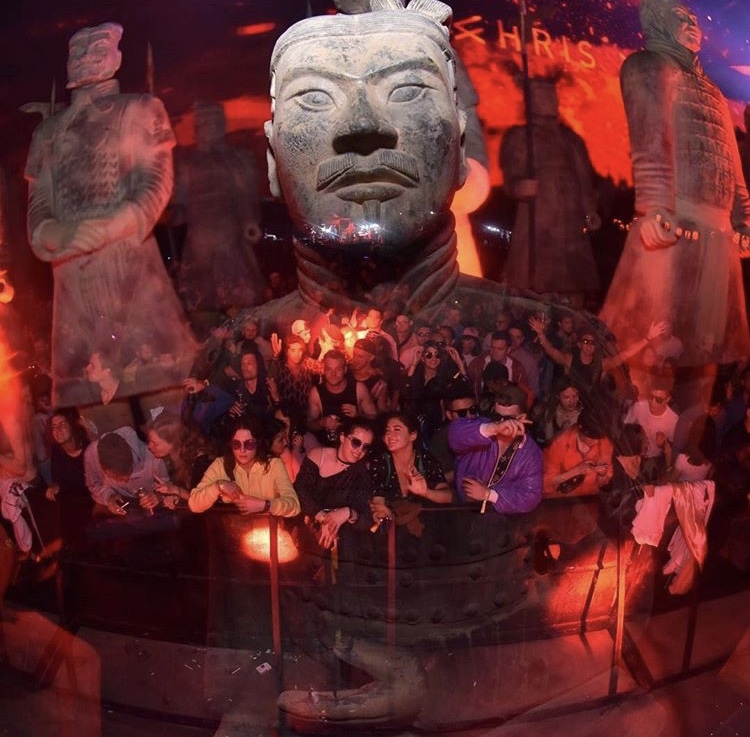 Greatwall Music Festival @Beijing

And lastly, not wishing to tire you, let's have a look the best places in Beijing where you can check out techno beats... here we go!
---
I. Aurora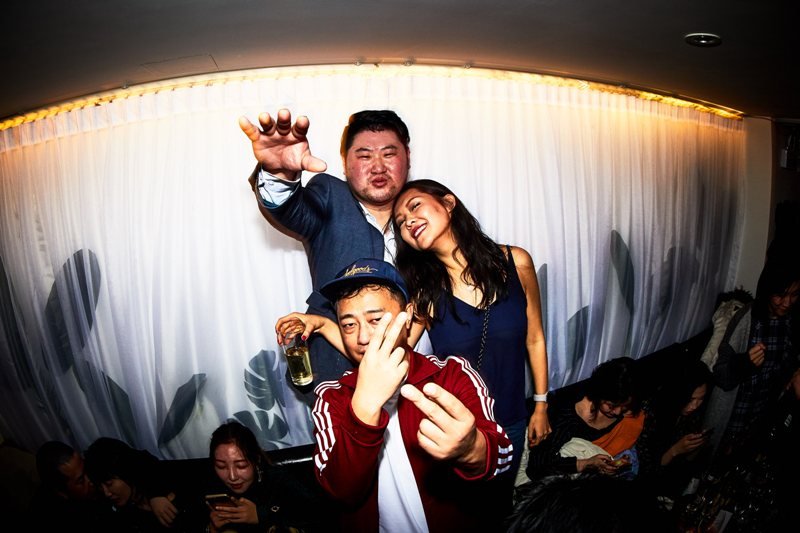 Totally new bar-club, opened at the end of March 2018 - on the third floor of the Tongli building and in all-renovated Sanlitun dirty bar street which has become more and more quiet. but Aurora has definitely become a sensation because queues have already formed outside on weekends!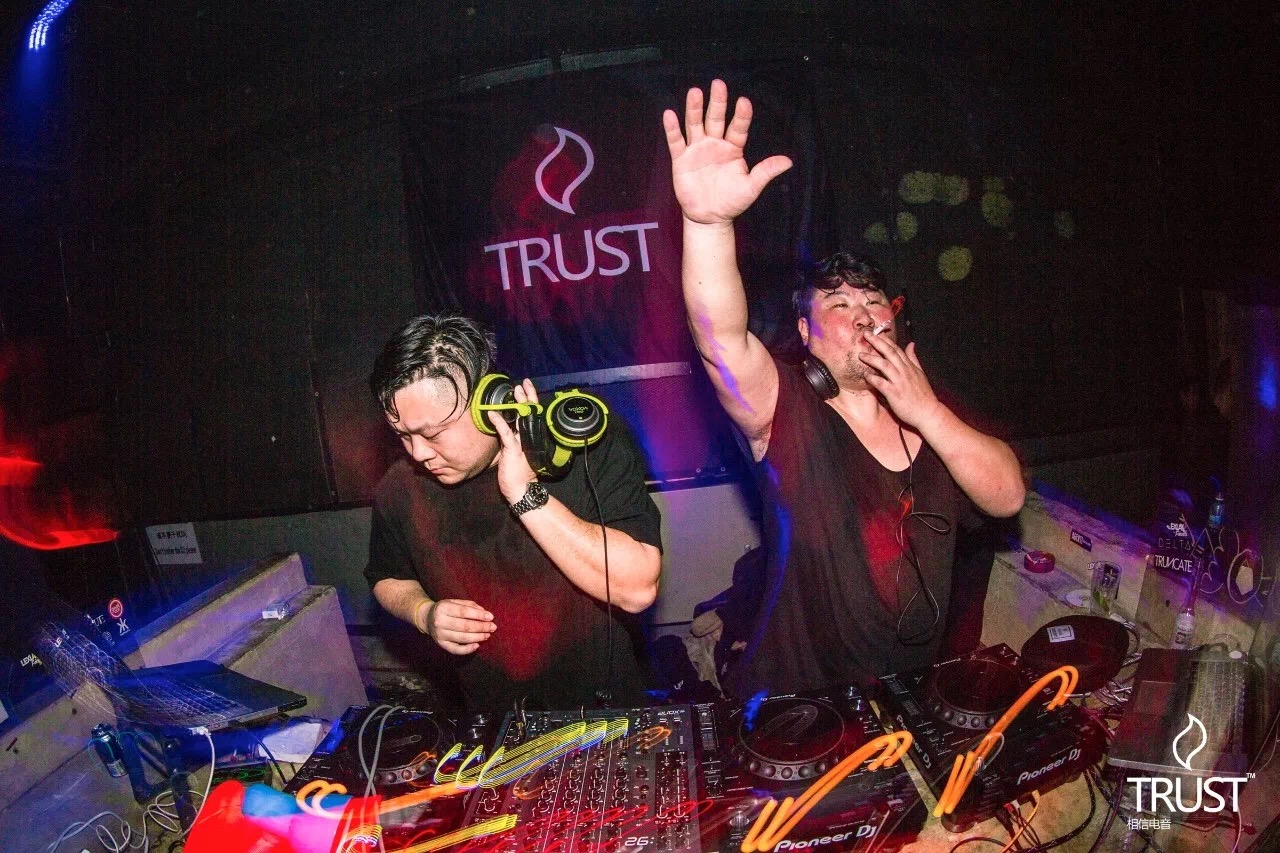 Pancake Lee+Mario Yu
I think that's why Aurora is becoming the destination for Beijing's trendies, we're confident in our music taste, and confident that this makes us different from the bigger clubs nearby- Pancake Lee, founder of Aurora and regular DJ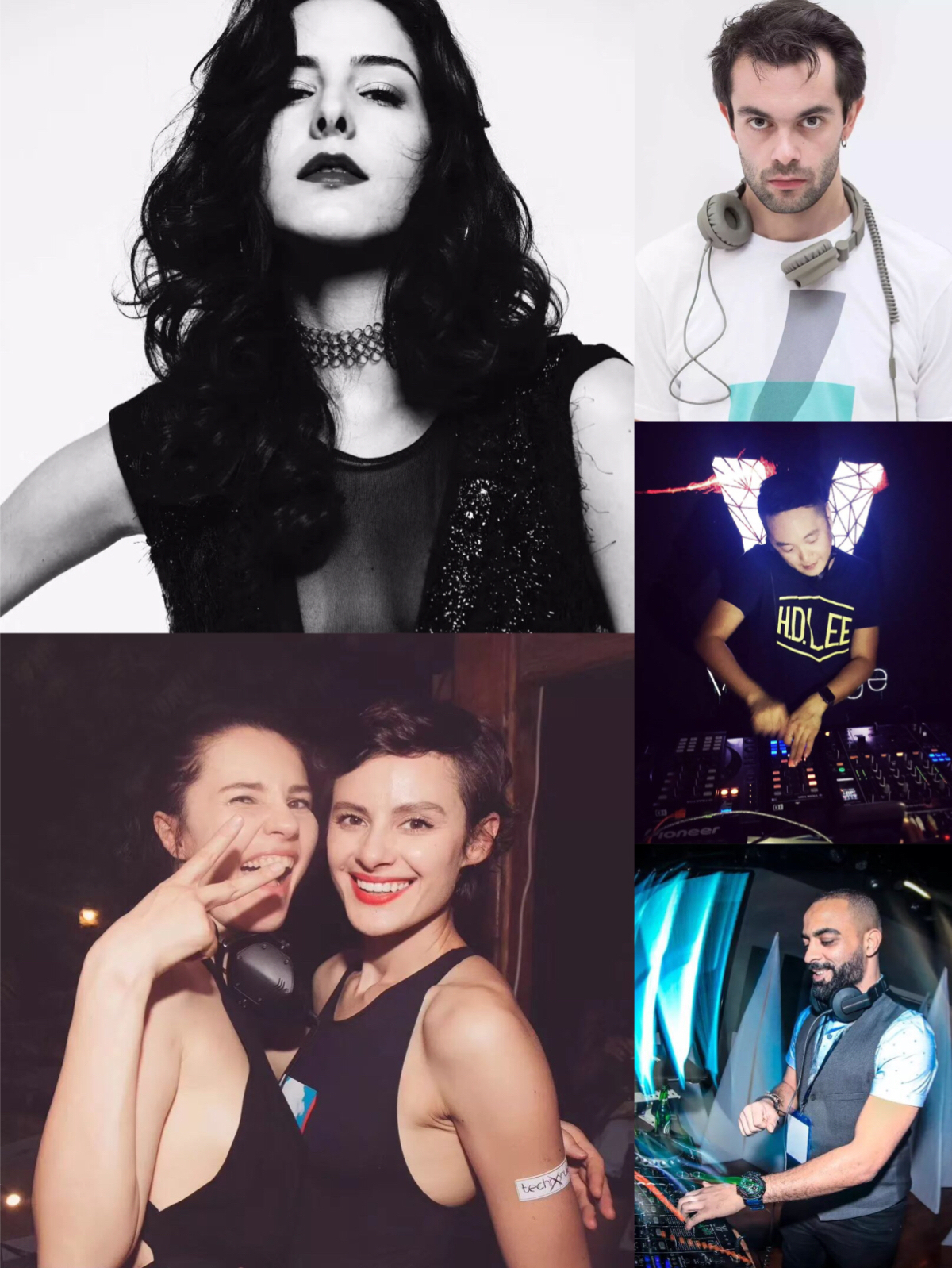 AURORA is cranking up a special atmosphere where with the support of 11 DJ's, they bring together their best tracks of electronic music!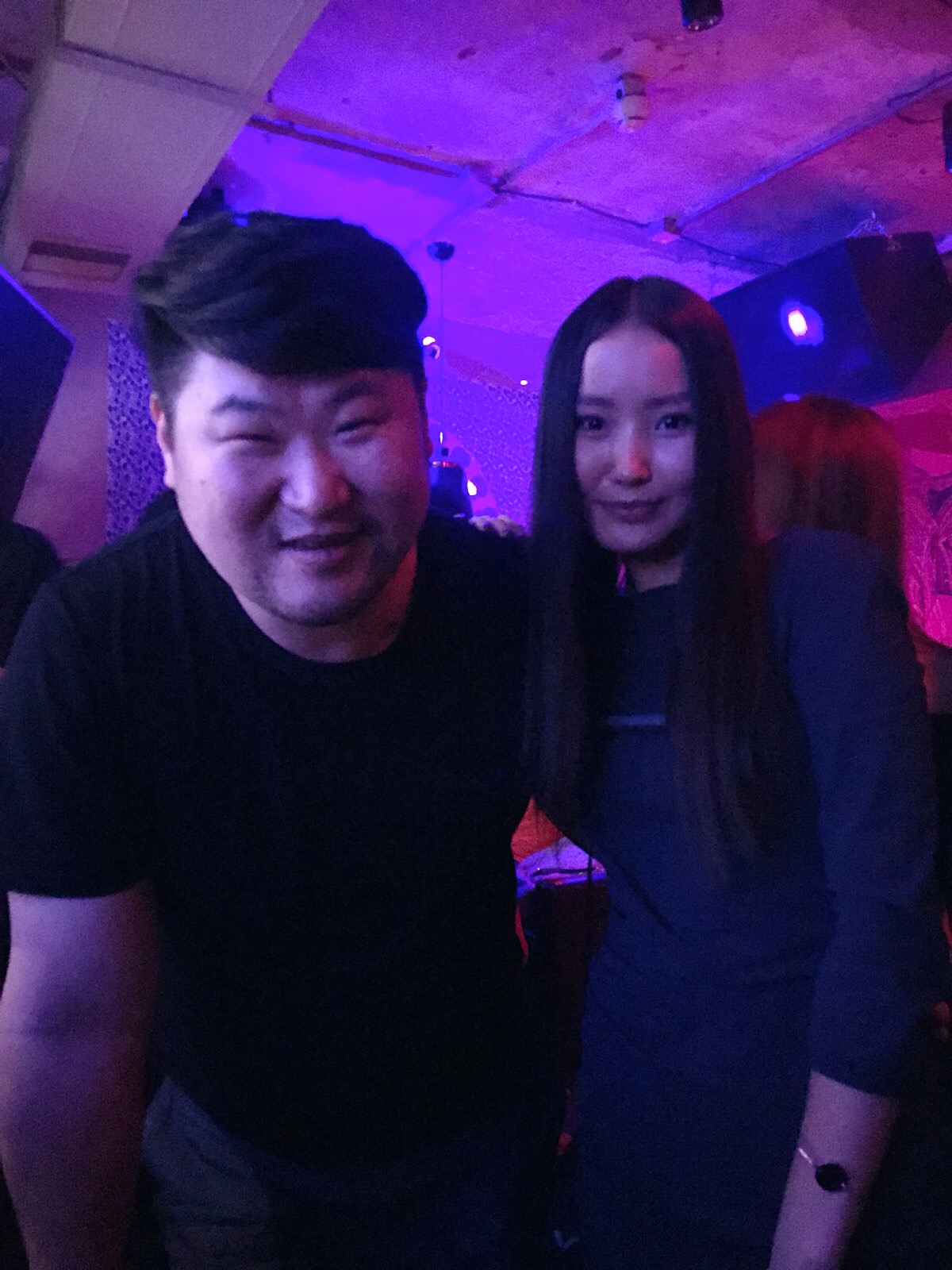 With lovely and friendly Pancake Lee
Besides, every week they have fascinating activities! For instance Beer Pong, every 2 weeks on Wednesdays, competition between teams with winning amout 1000 rmb. That's not all, they are also doing every Sunday free Kizomba dance classes best accompanied with a partner, very smoothly and slowly. So, please join and enjoy the right music with good vibes!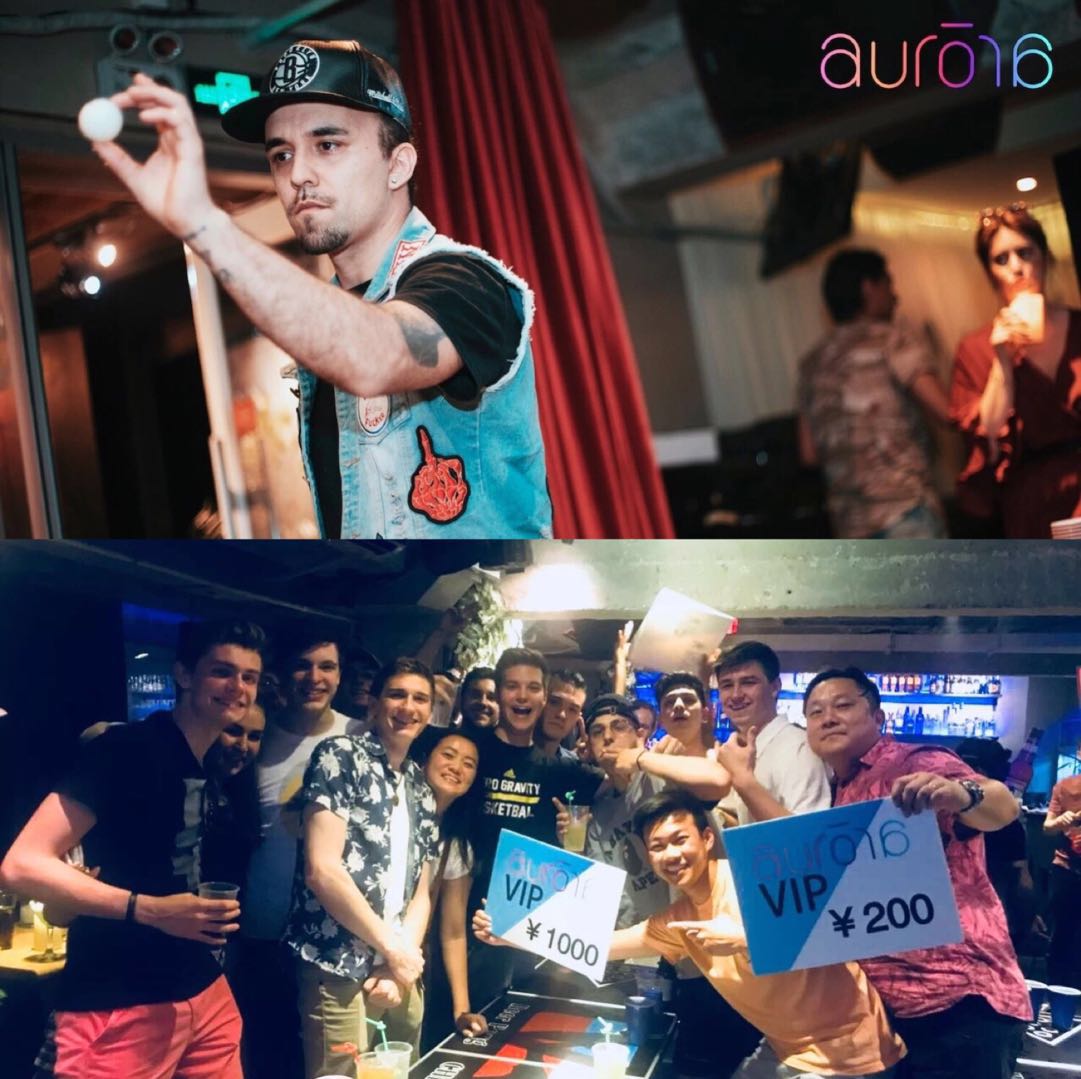 Location: 3rd Floor, Tongli Building, Sanlitun Bar Street.
---
II. Lantern

Is definetely one of the most famous and hottest underground clubs in BJ. I'm sure, you've at least heard about it before. Everything's perfect here the music, space, two rooms for the beats, atmosphere, traditional chinese interior with the wooden furniture. Every week famous Djs from around the world come to play their sets. It's dark, red... and super deep!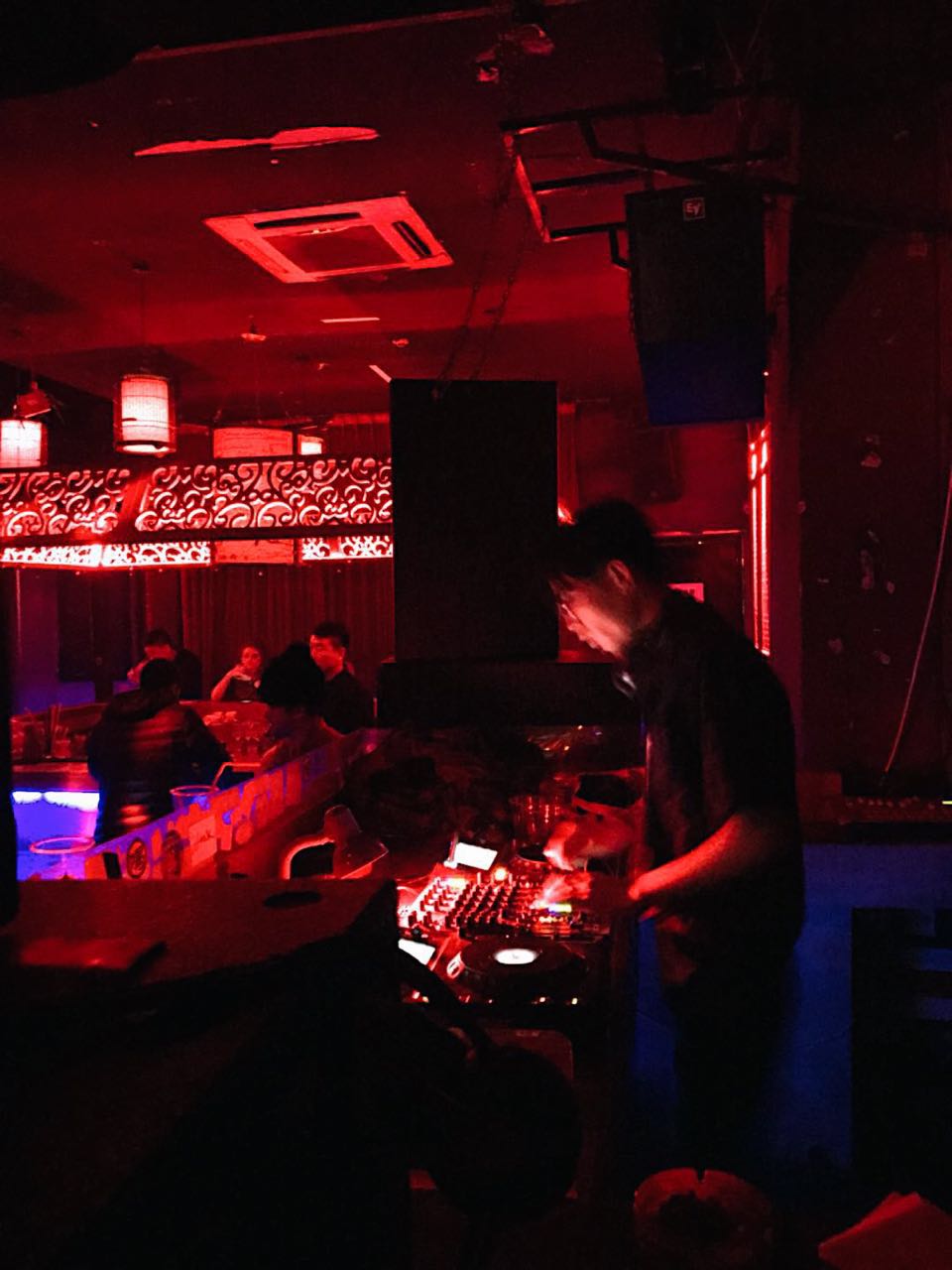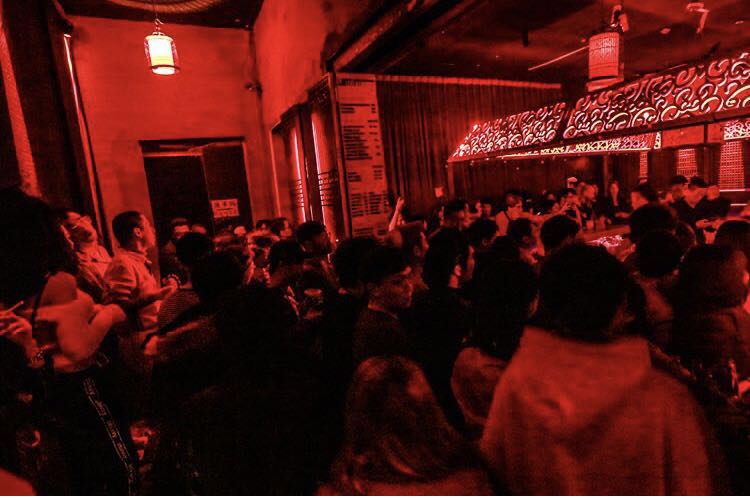 Location: 100m north of the Workers' Stadium west gate.
---
III. DADA

Is also well known place in Greater Gulou and Shanghai. Dada gets busy on Wednesdays and Thursdays, and it's packed by the weekend. The biggest charm is its diversity, allowing various music styles to flourish. No matter if you're a hard-boiled DJ addict or a clubbing newbie, Dada gives you an opportunity to show off your stuff. The interior of Dada is fairly minimal, but with the help of illustrators, the concrete walls have become vivid paint boards covered in graffiti.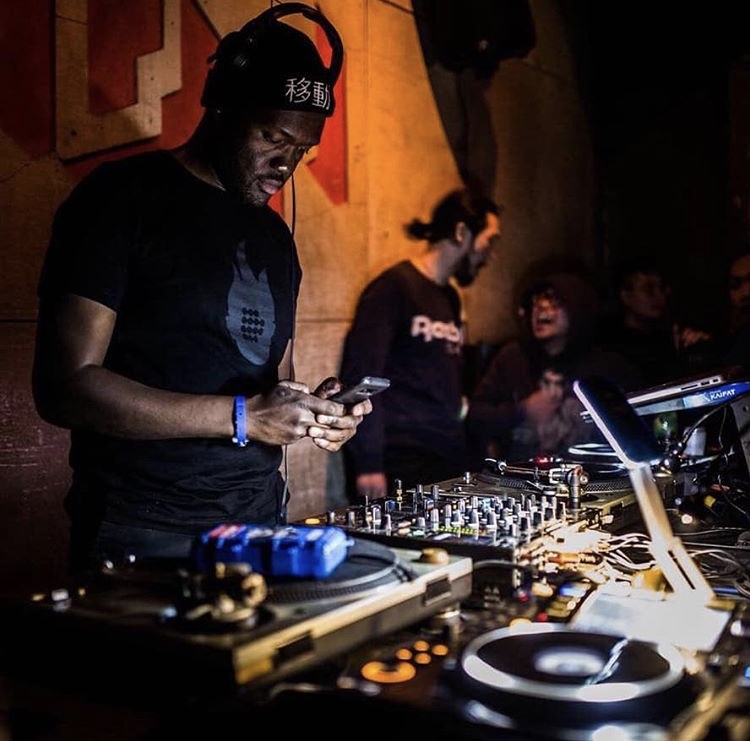 During the summer nights you can enjoy the weather and the enchanting atmosphere of Houhai park. But if you're looking for a break from electronic music, you can go upstairs and enjoy live music in Temple bar. And finally, the most thrilling part of ending your craziest night that's the best BURRITO! Always waiting for you around the corner, bon appeacuttit!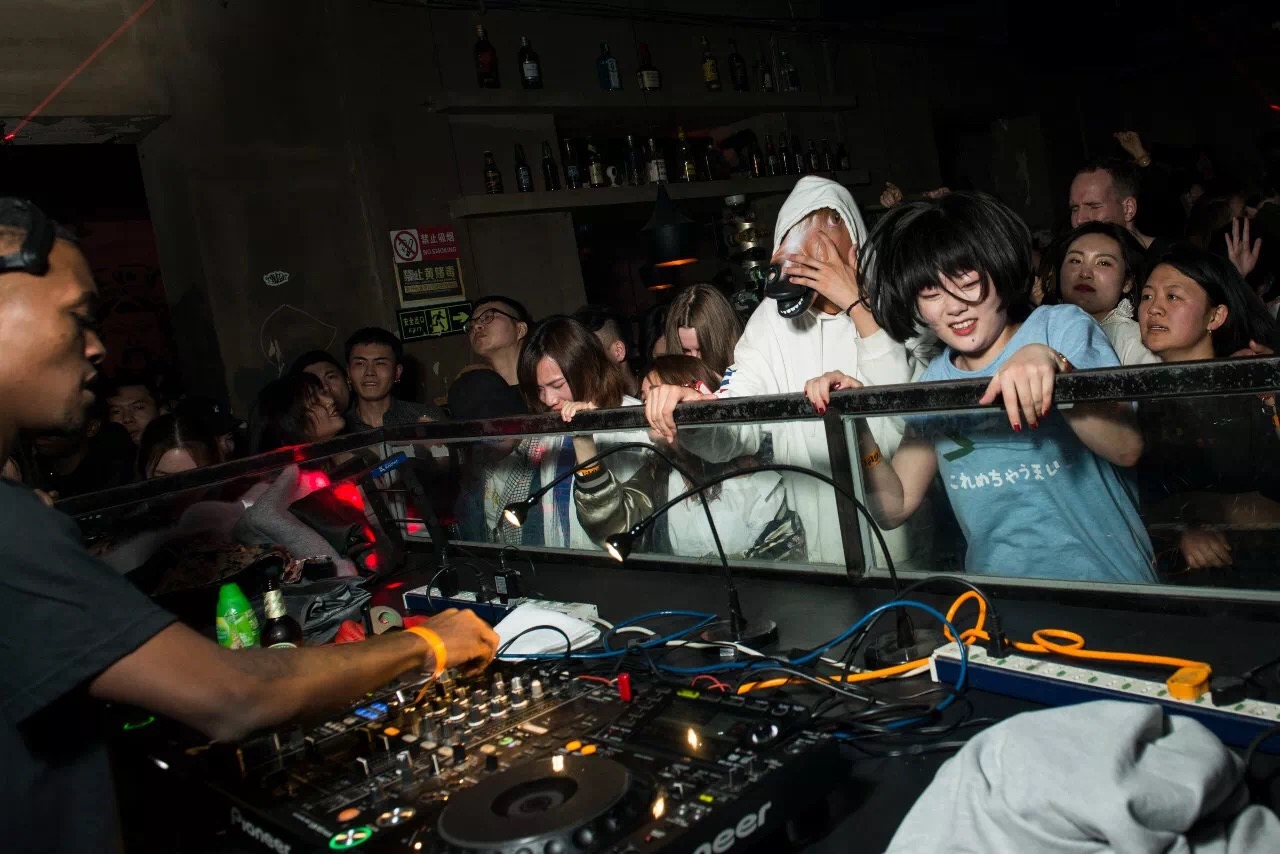 Location: NO.206 Gulou Dong Dajie, Dongcheng.
---
IV. InfraRouge

Surprised? Well, so am I!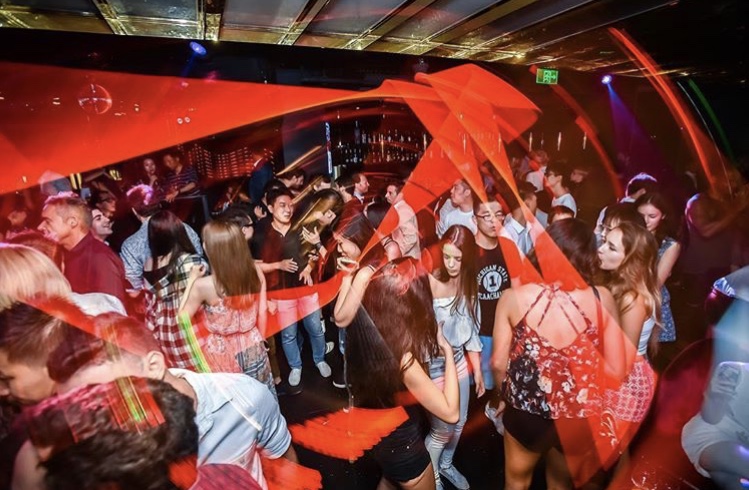 It's even not an underground place, instead it's ABOVE ground! Tapping into chic vibes, it showcases views across Taikoo Li. Showy and too cliché. BUT! The music and DJs there come from underground! It's usually not crowded, even sometimes you'll be alone on the dance floor, but who cares?
If you want a change from the regular old spots, it's a great chance to try something new!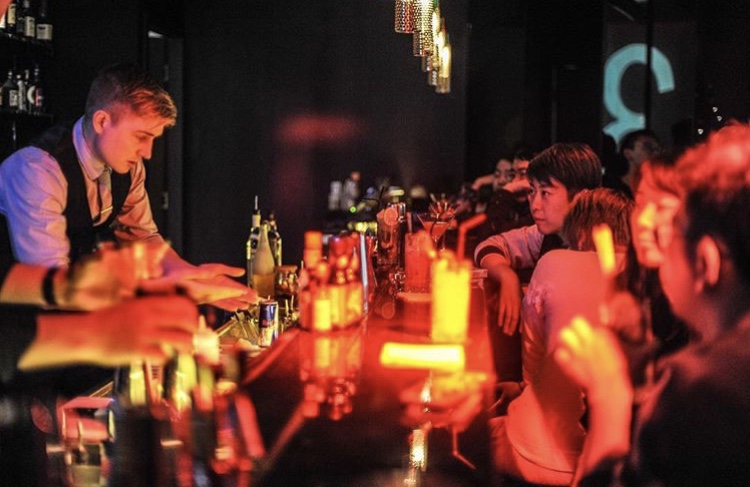 Location: 3-5F, N8, Taikoo Li North, Sanlitun.
---
Summer is coming, and that means one thing time to kick back, relax and when the sun goes down just try to feel all of the delights, dynamic and thriving metropolis BJ. The best part of summer though is the summer nights. They're just better than nights in any other season. It's time for an unexpected encounters with interesting people, exploring forbidden places, watching sunsets and getting to know more about this incredible city!
So, don't waste your time on the internet! I hope, my recommendations will help to liven up a bit your humdrum life ☺ cheers! XX, Kiun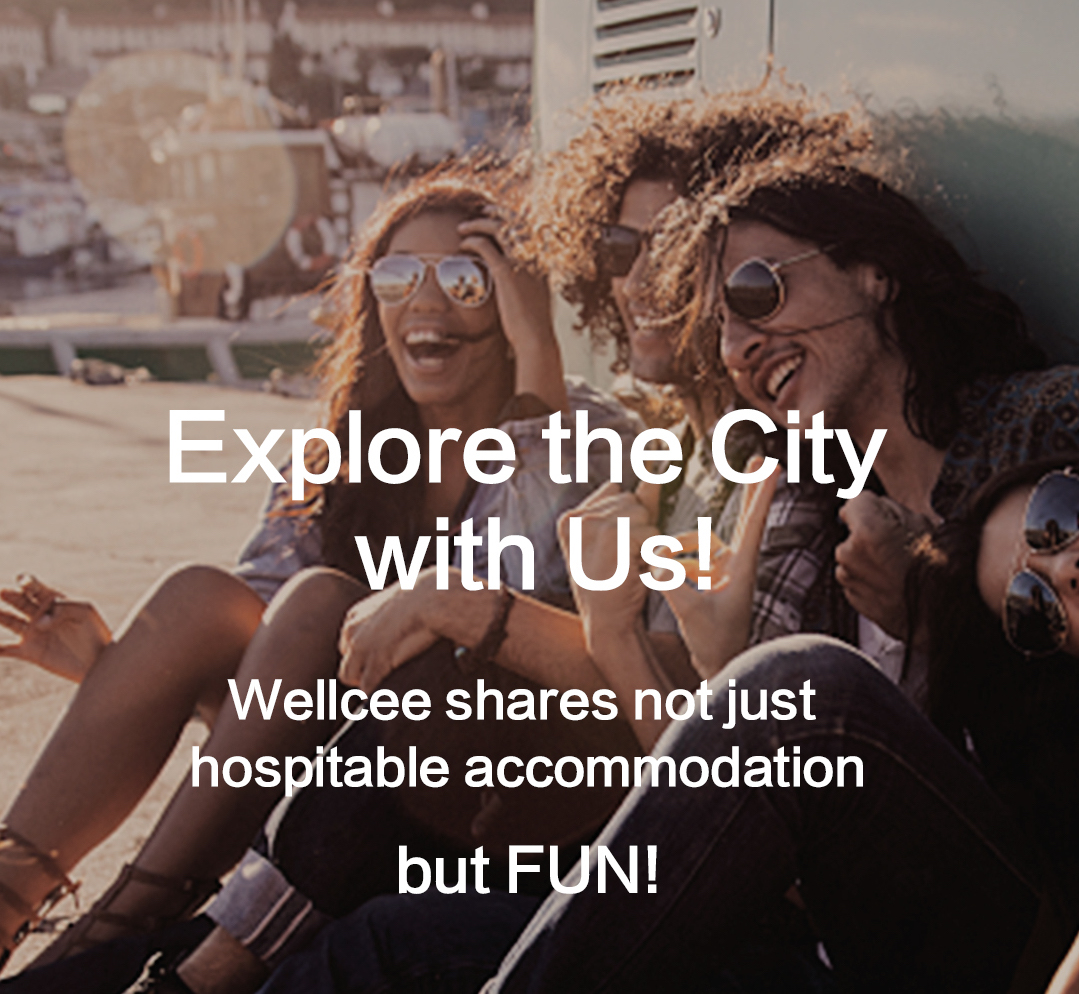 Act quickly, get FREE Drinking Tickets!
It's Dry & Hot, find yourself a company!

Follow Wellcee to Get More Fun of the City!

{{detail.praiseNum}}