Hello, dear all. Thanks for supporting and liking WellCee. Users from 100 countries and regions have registered on our platform. Following Beijing, Shanghai has just welcomed its 10,000th registered user!
More than half of our users come from outside of China, making WellCee a melting pot for different cultures and languages. Exciting stories are happening with WellCee every single day! Now Swede Jonathan is here to tell his story.
W: Jonathan, could you give a brief introduction about yourself?
J:Hey! I'm Jonathan, a 26-year old Swede who enjoys learning about the world. Actually, I enjoy learning most things, currently focusing on Chinese and reading about the future of the human race.
W: Anything specific in your experience before coming to China?
J: I had the most middle class Swedish childhood, found video games and got stuck there. Even went to university to study Computer Game Programming. I had one semester of studying abroad in the US, and then write my thesis for a start-up in Berlin.
W: Why did you choose to come to China?
J: Fast forward a bit. Having lived in Sweden, the U.S, Germany and England, I realized that Western society is pretty much all the same. I wanted to see the world, the real world out there. I decided to check out both India and China, because they are the two biggest countries in the world, so if I understand those cultures I will have an idea about how 1/3 of the world population live. I spent 5 months backpacking in India, and then flew directly from Bangalore to Beijing. I had already prepared my application to study Chinese at Tsinghua University.
W: What do you think Chinese and Westerners differ the most?
J: I mean, I could go into many small difference, but honestly what most people forget is how similar our post-Internet generation is across countries around the world.
W: What's your greatest interest in Beijing or China?
J: I'm interested in how young people live around the world, so that's what interest me the most and being in China. What are the hopes, dreams and struggles of my peers here.
W: How's your renting experience in Beijing?
J: While at Tsinghua, a lot of time was spent with other foreign students going to bars and so on, so this time around I decided to properly integrate into Chinese society. I spent seven months living with my co-workers in Shangdi. But after seven month, I got tired of spending 1.5 hours on public transport to get home after having dinner and drinks with friends in central Beijing. I first spent a few weeks using Lianjia to find another flat, but it just felt so impersonal and not like a home, so I am happy I kept saying "No".
W: Can you share your story about WellCee and your present roommate?
J: I found WellCee by a chance. I only had to write to one or two landlords before I found Xiana. Her post actually said she was looking for a girl, but I thought the apartment was great and she seemed like a cool landlord, so I applied anyway. Turns out she was open to changing her mind. Since then, we have now lived in two different apartments together. It's great to come home and just being able to vent some life problems or celebrate successful moments. We both practice languages with each other, and speak a mix of English and Chinese at home. Xiana is just really cool, and I am very happy to be living here in Gulou with her to see another side of Beijing than what is outside of the fifth road.
New home of Xiana & Jonathan
W: What's the most impressive moment after moving in with Xiana?
J: The most impressive thing.. Hmm, we accidentally raised a cat as a dog, and now it's a small cat-dog.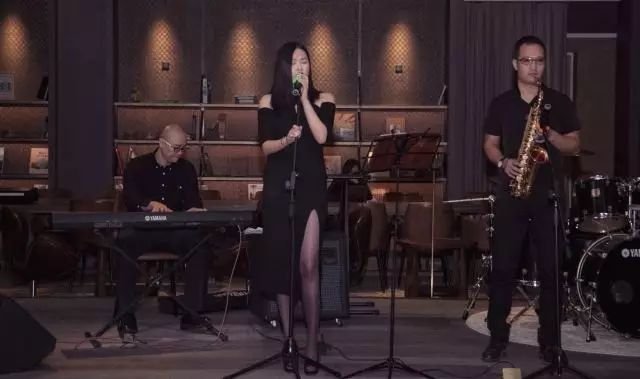 W: What's your current job?
J: Now I am the CTO for a Chinese education start-up company.
W: What's your ambition?
J: Me and my partners are about to open a learning center in Shunyi where children can come and learn about anything that sparks their interests. Come as homeschoolers, or after school, or on the weekend, or for a gap year, or to create an awesome project for a college application. We're all about children co-designing the space with us and working on their own project and interests in the space. There are no standard people, so we don't deal with any standardized curriculum. Our current project is in its early stages, but will open in September. If you're a parent, a teenager or just know some cool kids with cool ideas, don't hesitate to shoot me an e-mail to jonathan@creaticalab.com.
W: How do you feel while using WellCee?
J: It's really easy to find a room in the location you're looking for, the map on the website is great. Getting in touch with landlords is also super easy.
W: Any suggestion to WellCee?
J: Just keep up the good work!
You'll witness great stories, meet wonderful people, and see different languages & cultures mingle here at WellCee. We would like to spread the warmth and delight of a real home, instead of a bed merely to rest in.
What impresses me most about Jonathan is his resolution of exploring the world and the courage of putting it into action. Young people are bound to meet interesting minds and explore every corner of the world. These experiences will shape who we are and who we want to be.
Follow Wellcee to Get More Fun of the City!
关注Wellcee公众号:感受更多城市精彩
{{detail.praiseNum}}