Aspire To Inspire Before We Expire | 趁未衰老 尽情奔跑
We're living in the most amazing time in human history with more than 7 billion completely different human beings! I always try to learn from everyone around me: from my colleagues to my competitor to the random person I bumped into in the coffee shop this morning. It is something I find increasingly valuable. For me, nothing is more inspiring than learning from people who chase their dreams.
Today I will share with you guys one of the Wellcee users who inspired me to create and look at life through the prism of the modern urban planner. Well, here we go: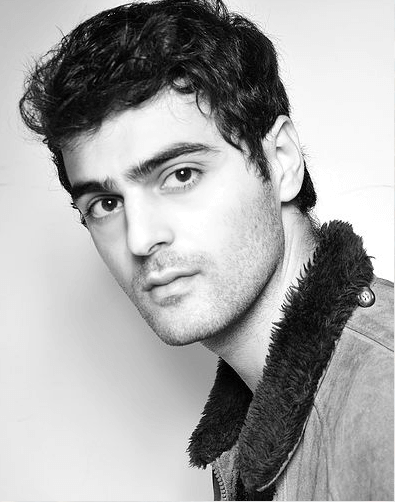 K (Kiun: me): Hey Georgies! Can you tell me a little about yourself? And how would you describe yourself in three words?
G (Georgies 楚杰士): Hi Kiun! I'm Georgies Srour from France, 26 years old. After graduated from high school, I studied Architecture at Tsinghua University. 2 years later I went back to France and changed my major to City Planning. After, I lived in Canada for a few months. I came back to China in 2017. I started as an intern at a French company called AREP and I've been working there full time since the beginning of 2018. Now I'm an urban planner and a photographer!
If I have to describe myself in 3 words I'd say curious, adventurous and open-minded.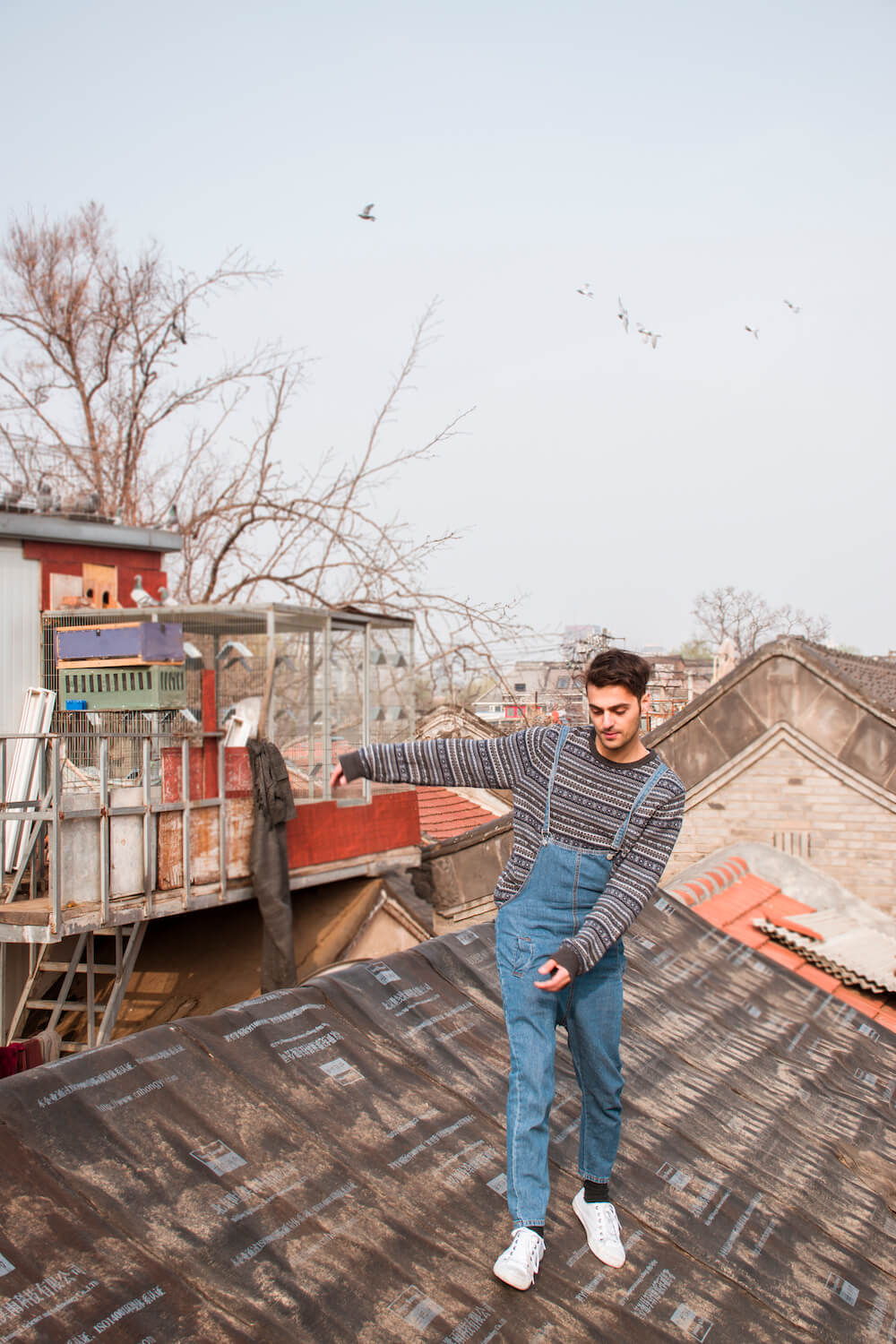 K: What is your main reason for coming to China? Have you ever dreamed about China? As you have been living in China for 4 years already, has your first impression changed a lot?
G: I've been learning Chinese since I was 13. I was fascinated by China and its fast urban development and always wanted to understand more. China and Chinese culture are big parts of my life, so I'm sure that I made the right decision.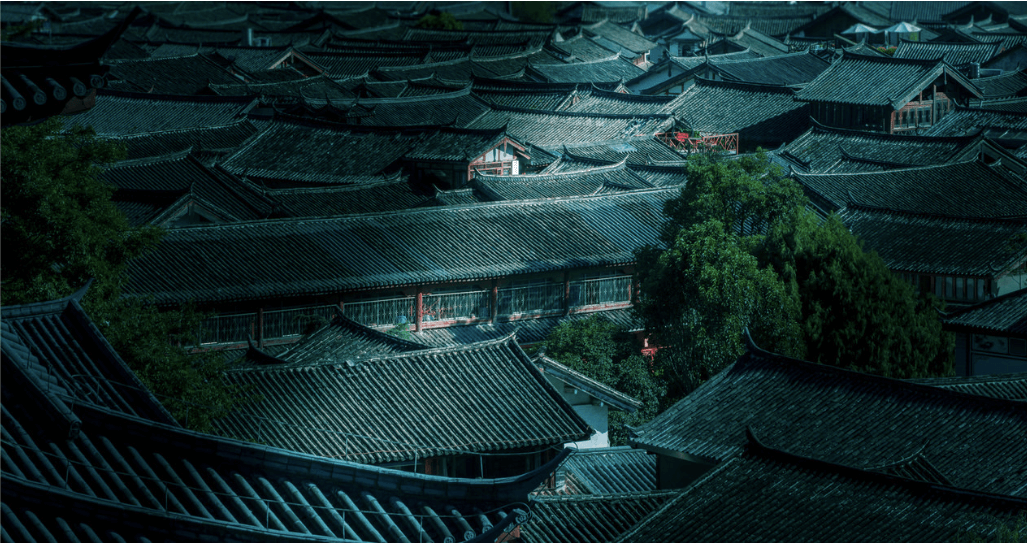 Photos taken by Georgie
Georgie 摄影作品
G:The reason why I wanted to come back to China was always the same. I wanted to gain more experience and understand the country, the society and the people better. It was my biggest dream when I was young, so I tried to find different ways to realize it. For example, in 2009, I participated in a contest on TV show Chinese Bridge with other 120 contestants and I won the first prize. It gave me a scholarship to study in China. It allowed me to study Chinese culture, but my dream was to study Architecture. So I tried to apply for Tsinghua and got in! This was my dream at that time and now I'm doing urban projects in China which is also part of it!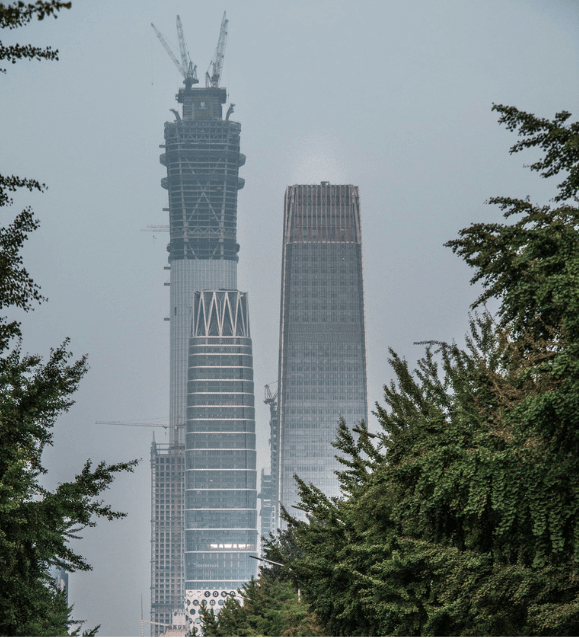 Photos taken by Georgie
Georgie 摄影作品
G:Yes, it has changed a lot since the first time I came here. The society, the trends, and the way how people think. China is surely the fastest changing country in the world!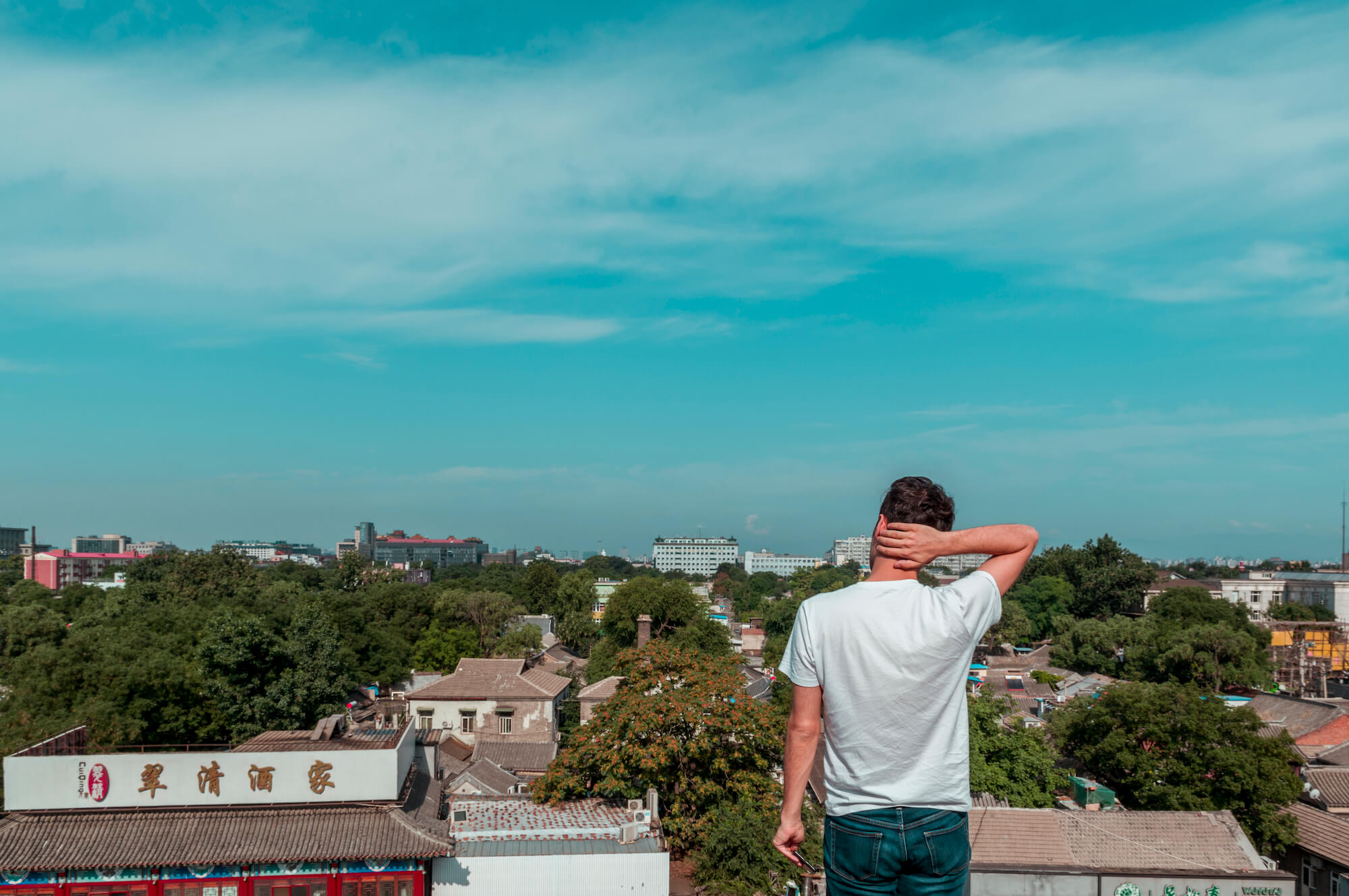 The view from the rooftop of Georgie's house
Georgie家屋顶的风景
K: What do you like the most about Beijing/China? What is it like to live in Beijing?
G: What I like the most about Beijing… obviously is that it's the historical center! It is a human scale and is really quiet. Different neighbourhoods have completely different atmosphere. I'm living in the Dongcheng district where you have a lot of bars, restaurants, venues etc. But i'm working in the Xicheng district which is next to the Xihai Lake where it's more residential. Life in Beijing is very nice especially when the air is clean and you don't have to do a lot of commuting.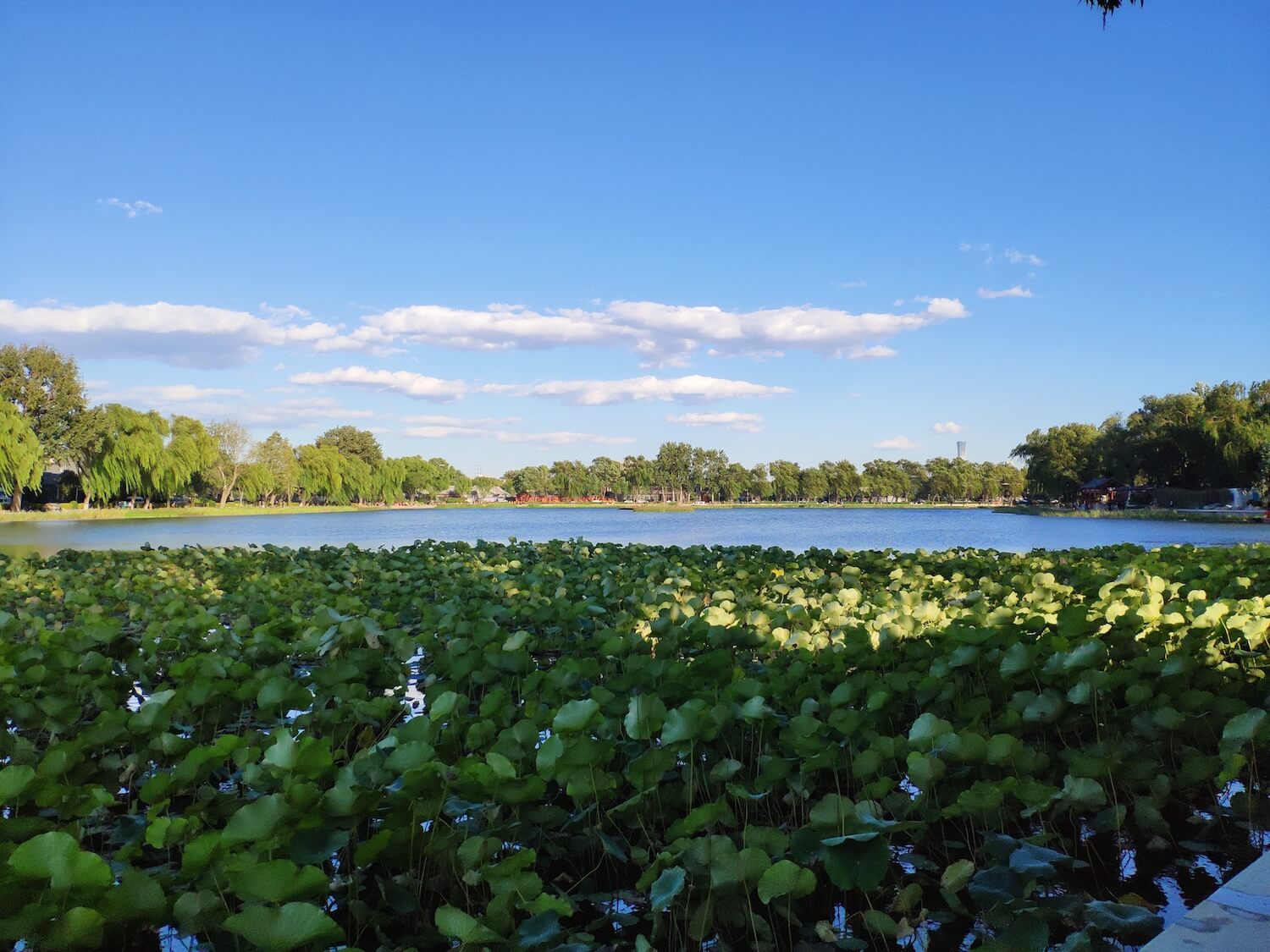 Photos taken by Georgie
Georgie 摄影作品
My favourite place here is Beihai Park! It's amazing to have such a big natural space in the center of the city that was part of the imperial city and now is open to the public.
K: You mentioned in the Wellcee post that you are an urban planner. It seems like a really interesting job that helps us to make our life easier and more comfortable! Can you please tell us more about your work in China?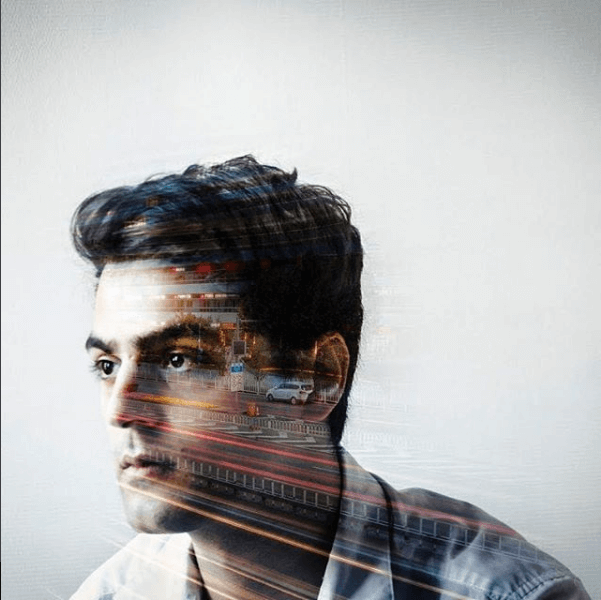 G: I can describe my job as an urban planner in China in one word: challenging. Urban planning and cities designing integrate different professions. We work with landscape designers, architects, engineers, etc. Why it is challenging in China? Because of the size of the projects we work on. For example, we won a project to plan a new city called Changjiang in Wuhan. It's a completely new city with 50 square kilometers – almost half of the entire Paris! It is also because of the regulations in China. Sometimes it's really hard to propose something creative.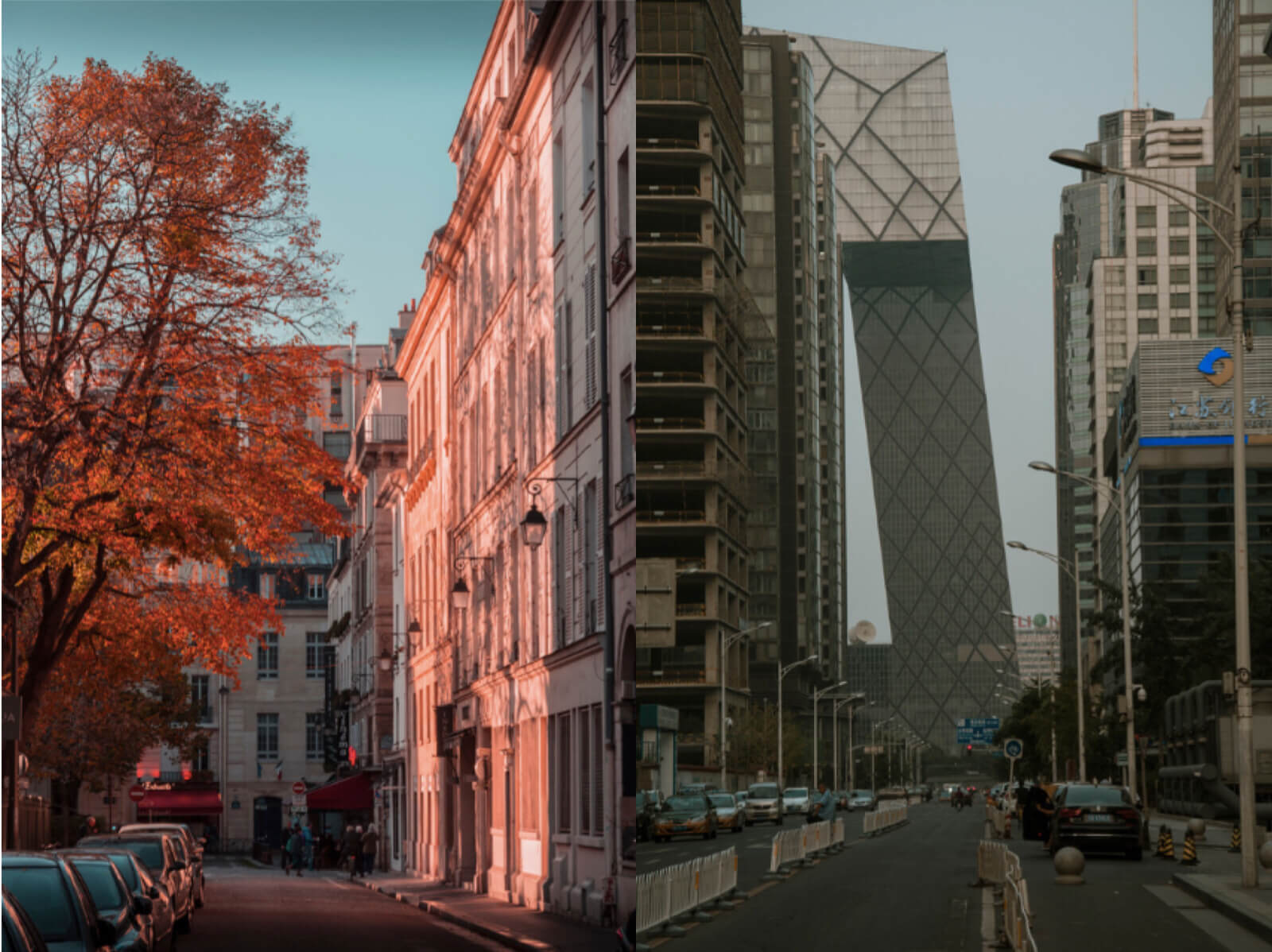 Photos taken by Georgie
Georgie 摄影作品
K: I just saw some pictures in your house, did you take these pictures? They are amazing!
G: Yes, thank you! Well, I did two exhibitions - the first one was last year at a friend's workspace called Dimo where they teach music but they also do some events. The theme of the exhibition was Guess the City and people needed to guess which city the pictures were taken. It was hard for some pictures. The idea came through the fact that I think a lot of cities are starting to look more and more alike, it's getting harder for people to understand where they are. It is like a reflection about the cities' identities, especially as an urban planner.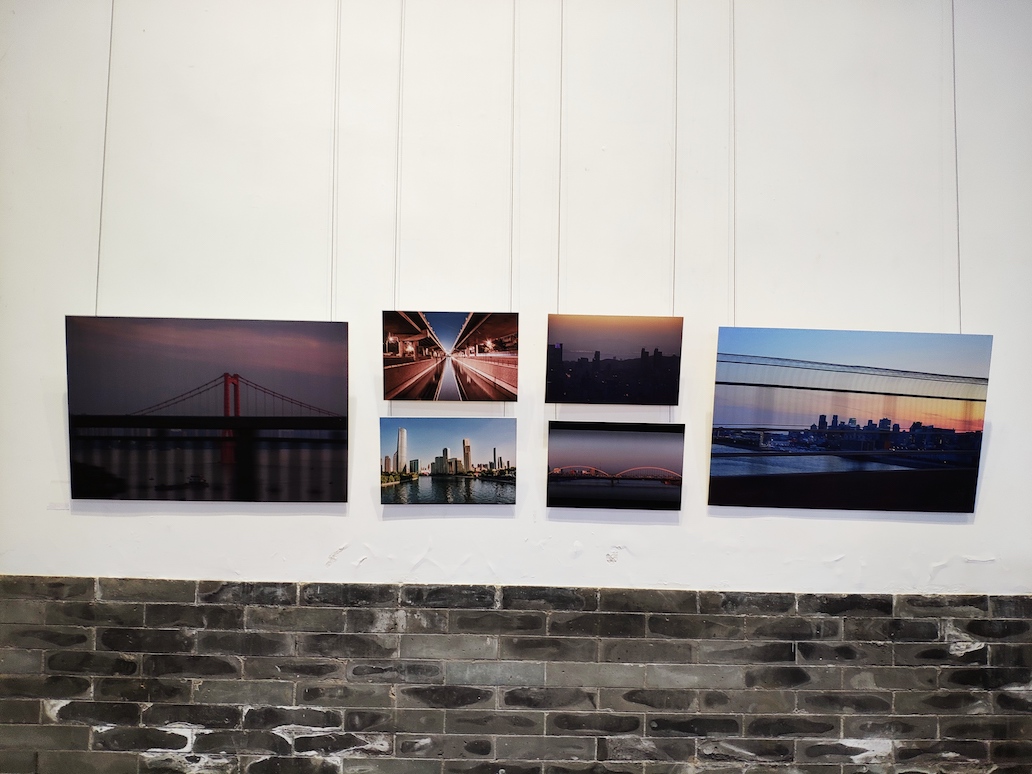 《Guess the City》
《猜想城市》
In 2018 my company organized an exhibition called in French La Ville Mise En Scene about different visions of the city. A few artists, architects, urban planners were doing an exhibition together.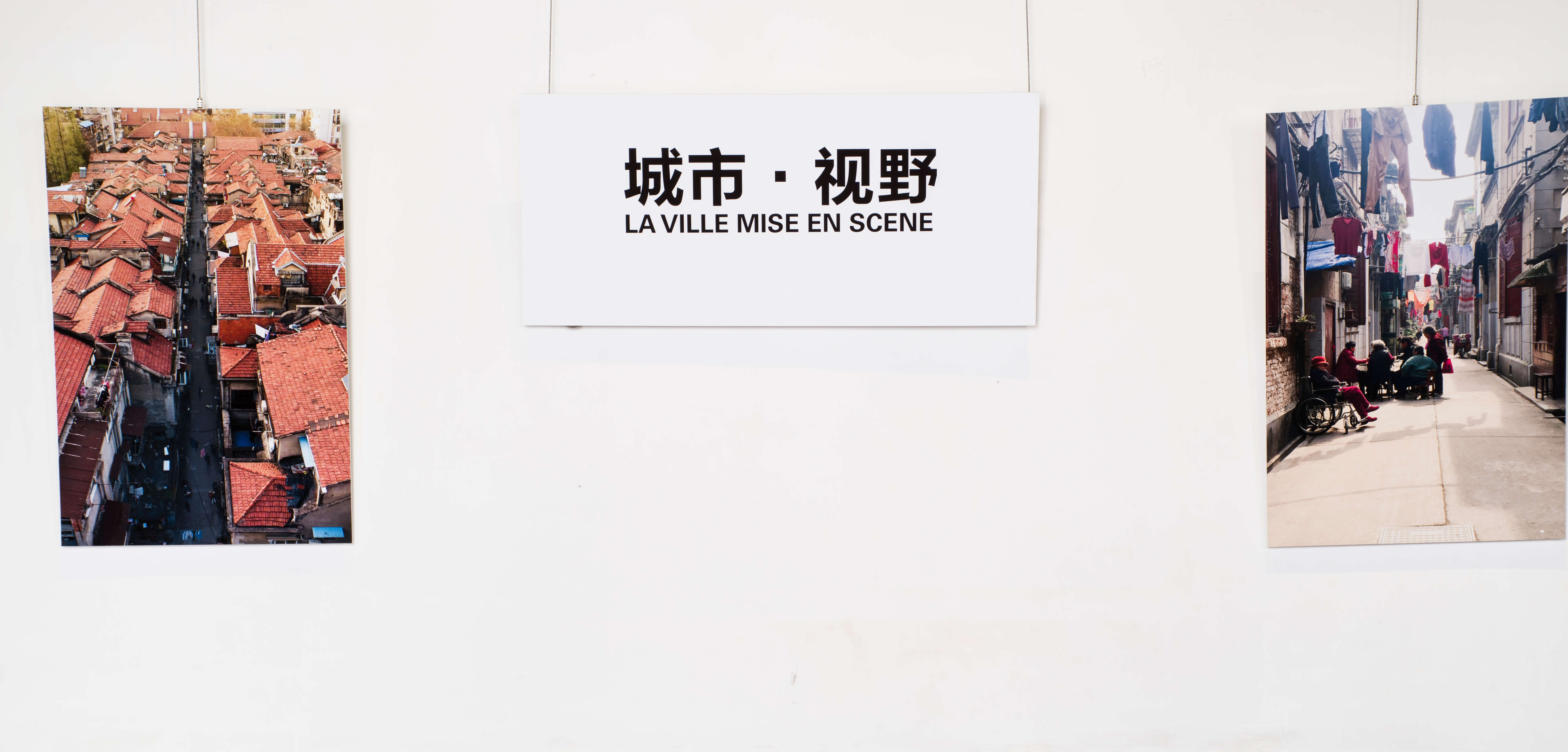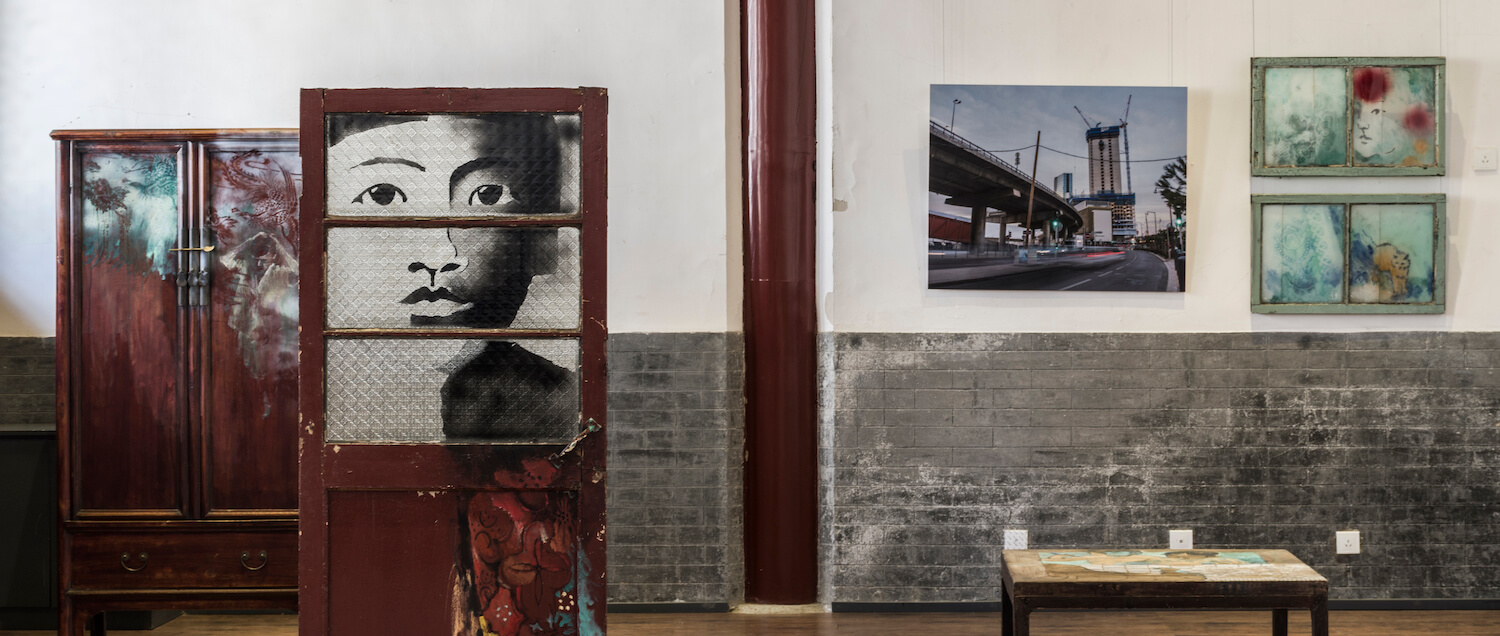 Georgie's pictures on the exhibition «La Ville Mise En Scene»
Georgie 在展览 La Ville Mise En Scene 中的照片
K: Woow! I'm really intrigued and I love them! They definitely have a deep meaning. Where can I also find your works?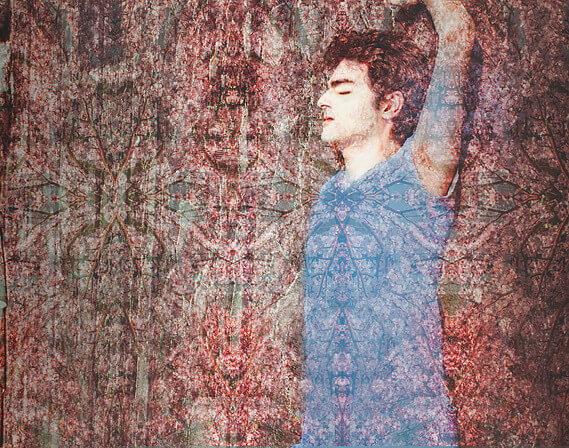 G: I have my own website where I'm sharing my works and I'm writing my blog. I created this website because I was inspired by my travels through Asia, America, Europe and the Middle East and my photos for a subject urban spaces. Through my work I try to provide cities a new identity, by showing an alternative way to perceive and experience the city through the colors, framing, contrasts and scales.
G:可以在我的网站 https://www.citiesoflights.com/spring-series 上看到我的作品,同时我正在写博客。我创建这个网站的灵感来自我在亚洲、美洲、欧洲和中东的旅行的时候我的关于城市空间的照片。通过我的工作,我尝试为城市提供一种新的身份。通过展示一种颜色,框架,对比和尺度提供另一种方式来感知和体验城市。
K: It's very impressive! Alright, let's talk a little bit about your feelings! When you are spending time in China, is there anything you miss about France?
G: Hmm… only my family and friends!

K: You have a lovely house and especially the rooftop! How long have you been living here? And how did you find this place?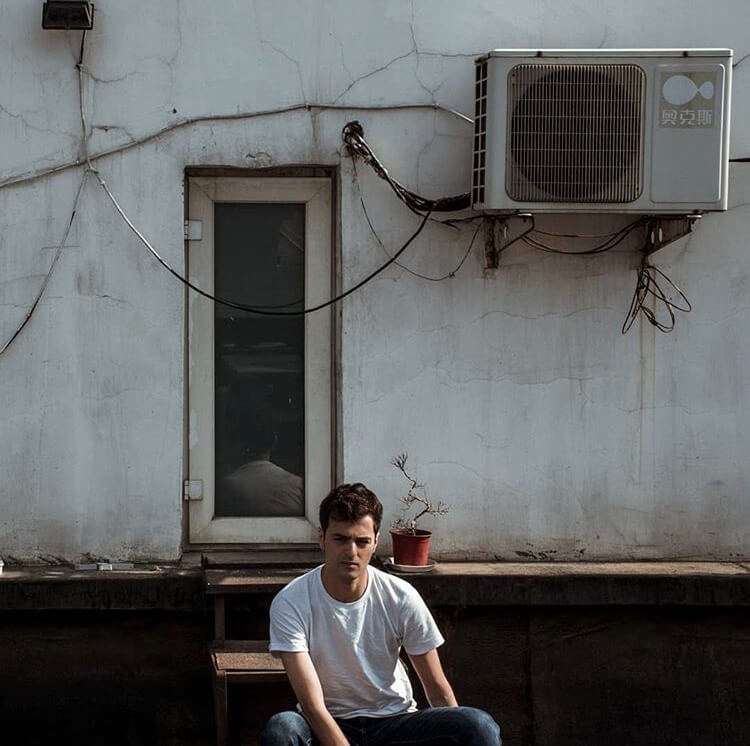 G: I found my place on Wellcee before I came to Beijing. My friend told me about Wellcee when I was living in France. It was really helpful to rent an apartment before I came to China. I have been living here for a few months, since January. I found a lot of apartments on Wellcee website but I chose this one because of its rooftop!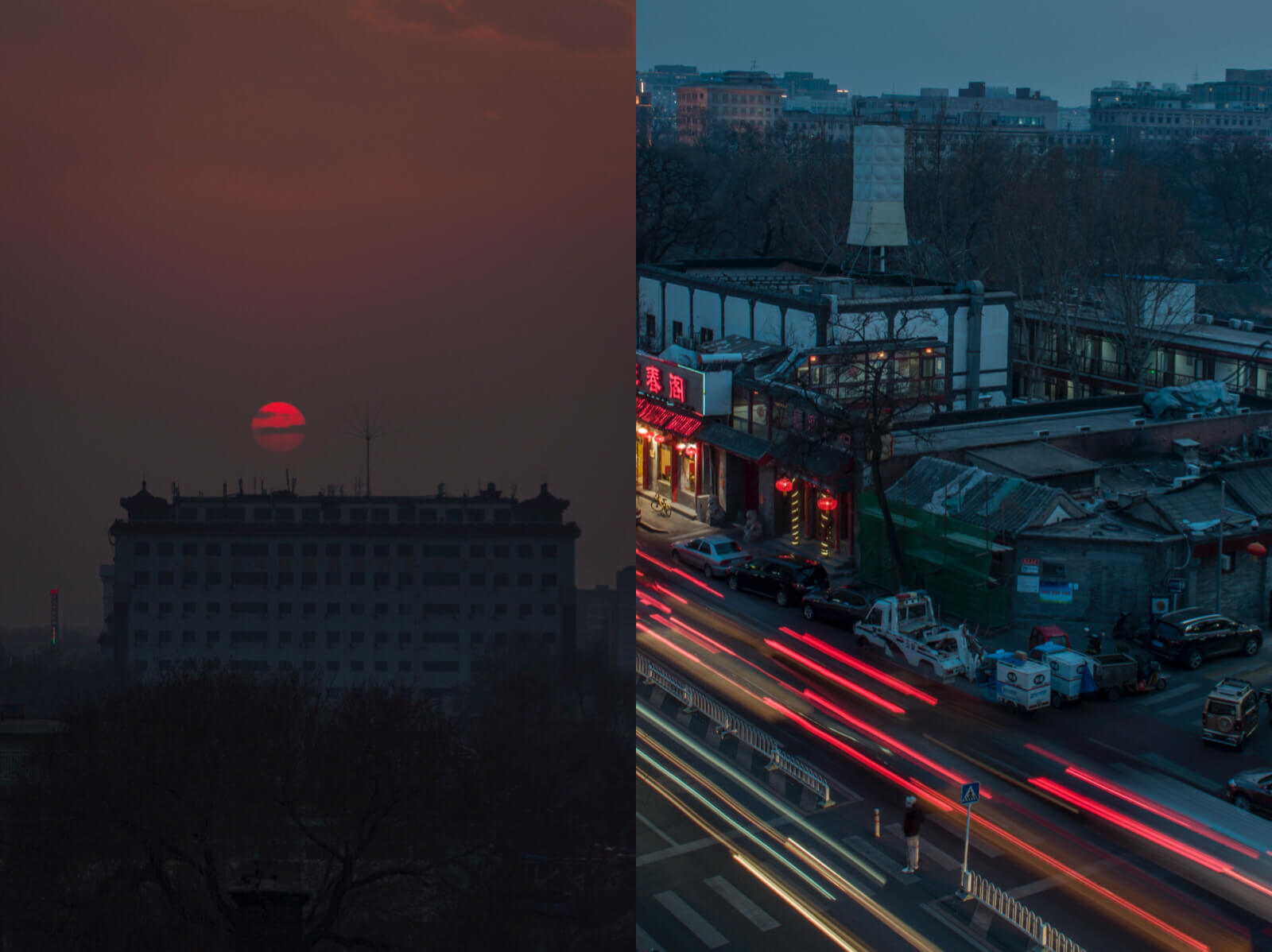 The view from the rooftop
屋顶上的风景
K: What about your flatmates? How are you spending time together? Where are they from?
G:We are four international flat mates from France, Belgium and China. We have a good and warm relationship. Sometimes we organize terrace party and bbq and nothing beats watching sunset with your friends! It's really important to have someone to talk about everything and share with each other some of the experiences!

K: What is the most exciting or craziest thing you did before?
G: I guess… I'm being more spontaneous in France. I can buy a one-way ticket and disappear for a few days, thereby I can rest and relax.

Georgie with friends :)
Georgie和朋友们:)
K: What is your impression of Wellcee, do you have some suggestions or ideas for us?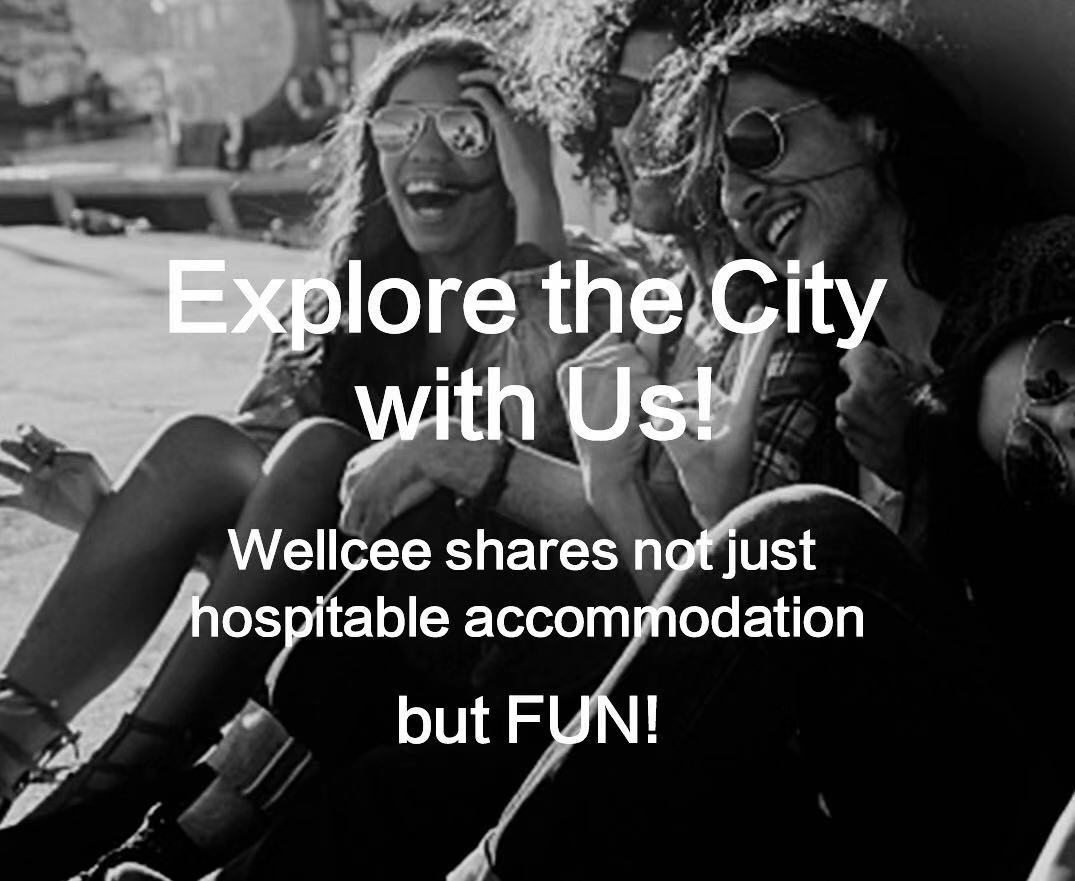 G: I think it's a great website to find an apartment and to find a good flat mate. It's very efficient! I guess it's already famous in Beijing and every foreigner already knows about it. I found it more useful compare to Chinese apps because you can talk with the person/landlord directly, so you feel more comfortable and safe, while Chinese rental apps don't care about your personality and with whom you'll share the house.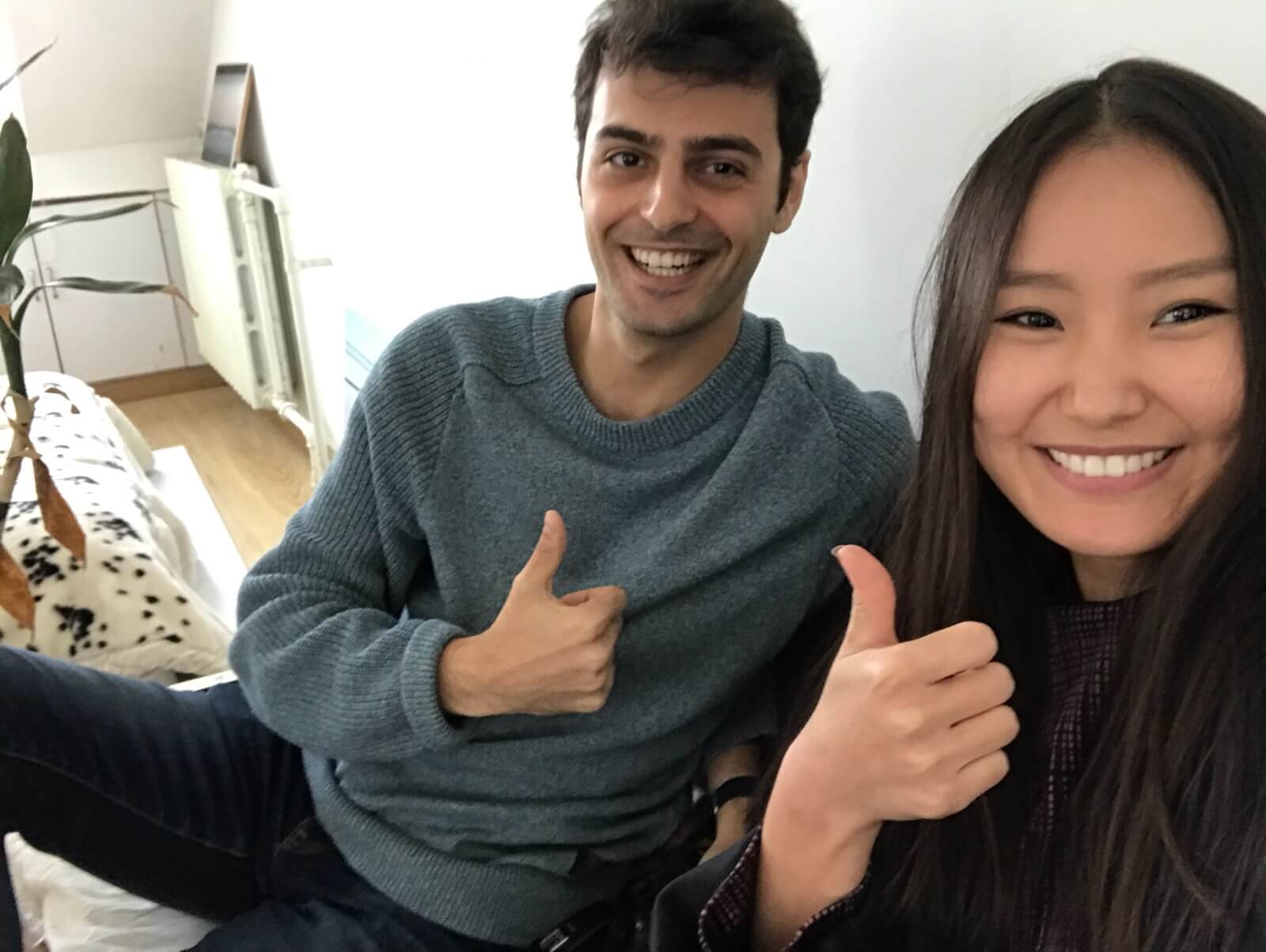 Georgie and me
Georgie和我
Beijing, with its vibrant culture, has also made us feel so small, insignificant, we submit to the easier path that was laid out by our society. Slowly we choose to forget what we were truly passionate about, encountering those who refuse to comply can strike as a beautiful surprise.

Georgie was one of those surprises for me, I felt so alive talking to him, He started the lonely journey to live the authentic self, gave up generous financial support and started studying urban planning from scratch. Circled the earth half way and finally returned to China where it all began, relentlessly chasing his dream with solitude that most people are too afraid to endure.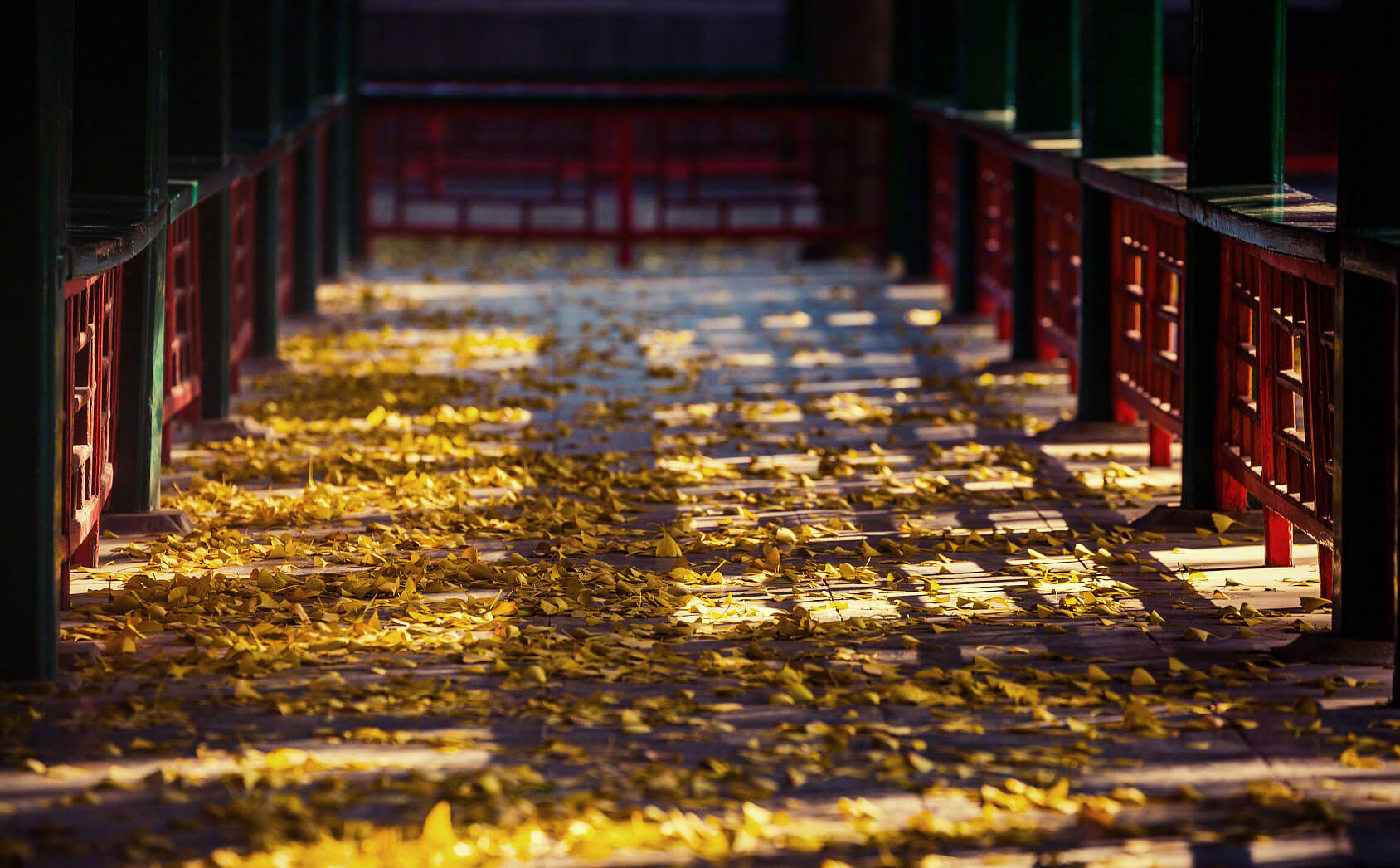 After interviewing Georgie, I took a walk on the late autumn alley, I was reminded again how I have to ignore the voices telling me to stop being an inspiration. On the lonely journey to hold onto a sincere, ambitious view of what life must and could be, I find myself surprisingly in great company.

谢谢你 楚杰士
Bien Merci Georgies
Kiun
---
Ps: 继北京和上海之后,Wellcee已经全面开放了深圳!期待更多深圳的小伙伴与我们一起分享你与这座城市的故事。
Ps: After Beijing and Shanghai, Wellcee is now in Shenzhen! We look forward to hearing more stories from our friends in Shenzhen.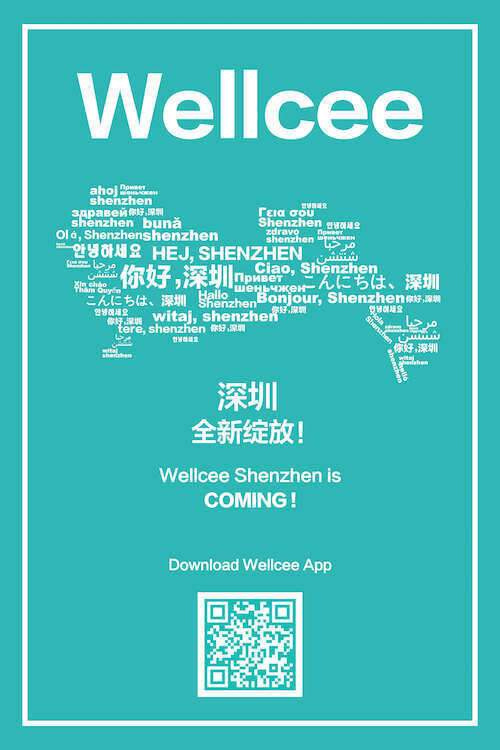 # To Check More Lifestyle on Wellcee ? #
特此感谢能猫儿同学一直以来的支持&关心
Special thanks for Yanna's concern and support.
Follow Wellcee to Get More Fun of the City!
关注Wellcee公众号:感受更多城市精彩
.
{{detail.praiseNum}}