Shenzhen is one of the most vibrant cities in China, a city which has embraced gleaming modernity whist still retaining lots of natural beauty and charm. It is this combination which has seen Shenzhen come 2nd in Lonely Planets list of top 10 Cities to visit in 2019, and it was recently voted one of China's most liveable cities. Situated on the famous Pearl River Delta.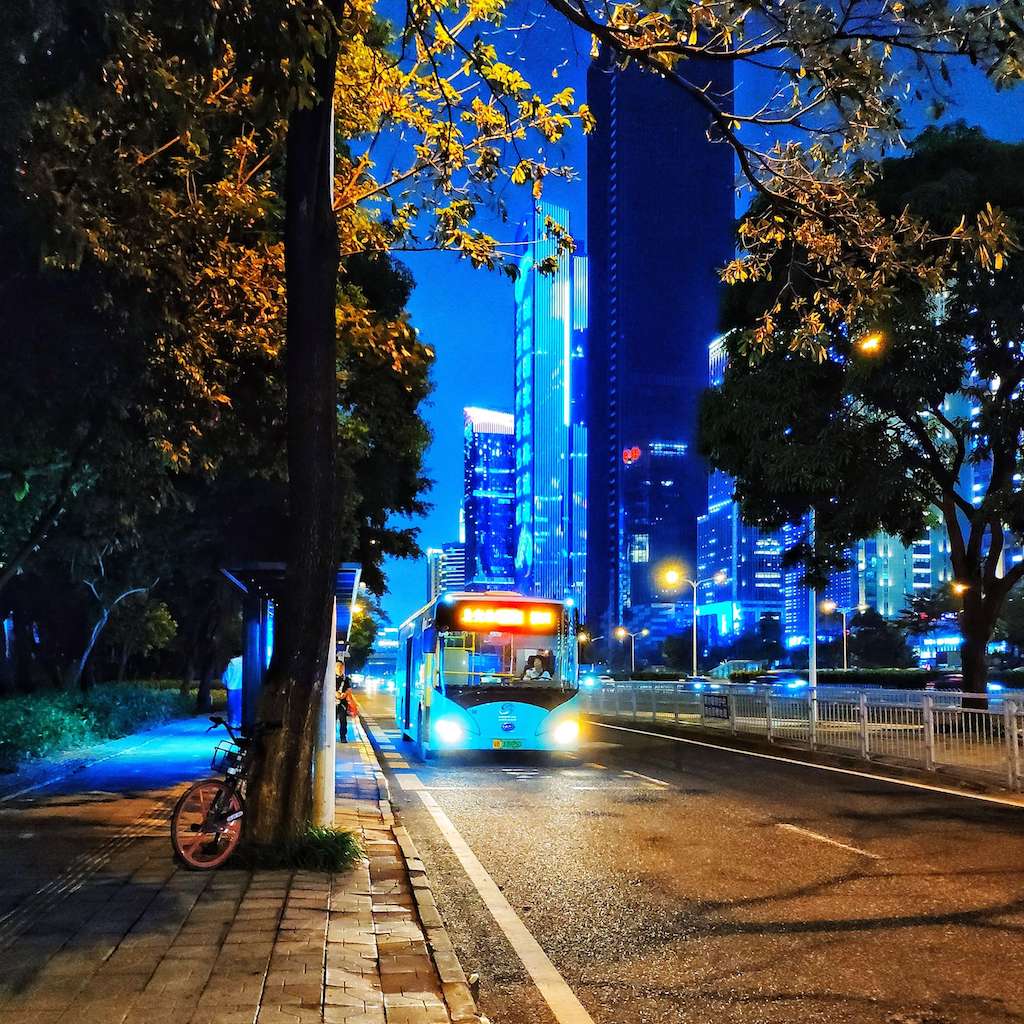 Shenzhen has grown in just 30 years from a sleepy seaside town to one of the world's top 25 high tech development centres; often dubbed China's Silicon Valley. This is reflected in Shenzhen's lively arts and music scenes, its bustling nightlife and its wealth of multi-cultural dining and shopping opportunities.
Despite its modernity Shenzhen is not all skyscrapers and malls, instead it is full of lovely green spaces and ample opportunities to appreciate China's natural beauty. 160 rivers or channels flow through Shenzhen, and these along with the surrounding mountains which form a beautiful backdrop to the city help to give Shenzhen its unique charm. The mild dry winters and warm summers make Shenzhen an ideal place to explore nature year round.
Shenzhen is a predominately Mandarin speaking city with a registered population of around 12 million people and like most major cities is divided into inner and outer districts made up of 9 districts in total. In terms of renting properties a property in the outer districts will be cheaper and usually more spacious but the time spent commuting into the central areas needs to be factored into any property choice
Due to the job opportunities in Shenzhen the rental property market is very competitive and good properties move fast which can make it difficult to find an ideal location and property.
A brief guide to the major districts in Shenzhen
*******************

Nanshan is home to some of China's largest technology companies and well known international companies and is known as one of the nation's richest districts. It is a popular district for foreigners to live and is considered a particularly quiet and clean area of Shenzhen. Nanshan is sub-divided into various neighbourhoods:
---
NO.1-1 OCT / 华侨城
Overseas Chinese Town is the heart of Shenzhen's tourist attractions and it includes Windows of the World, Splendid China and Cultural Folk villages and the East Shenzhen theme parks. OCT is an upscale part of Shenzhen with good walking and bike paths and it's conveniently located on the main metro line. OCT is full of trees and close to parks and has some of the best dining in Shenzhen, and many of the apartments have wonderful views of Hong Kong. As one of the most affluent areas of Shenzhen rental costs are higher in this area.
Renting price in OCT:
Shared APT: 2500-4500 RMB/M
Single APT: 4000- 7000 RMB/M
Shekou is an attractive neighbourhood in Nanshan which is built on the edges of the Shenzhen Bay, and it is a popular area with foreigners. Shekou is full of western restaurants, bars clubs and apartment complexes, and many of these apartments are built for families and have more luxurious amenities than typical Chinese apartments. There are also International Schools in Shekou which makes it a popular area for young expat families. Seaworld is another major attraction in Shekou, a complex of Western restaurants and nightlife popular with expats and centred around a giant ship which has been converted into a high end hotel. It is a popular area for tourists and Hong Kong can also be accessed from here.
Renting price in Shekou:
Shared APT: 2500-4000 RMB/M
Single APT: 4000- 6500 RMB/M
#Shenzhen Shekou Apartment Rent#
---
NO.1-3 Yuehai / 粤海街道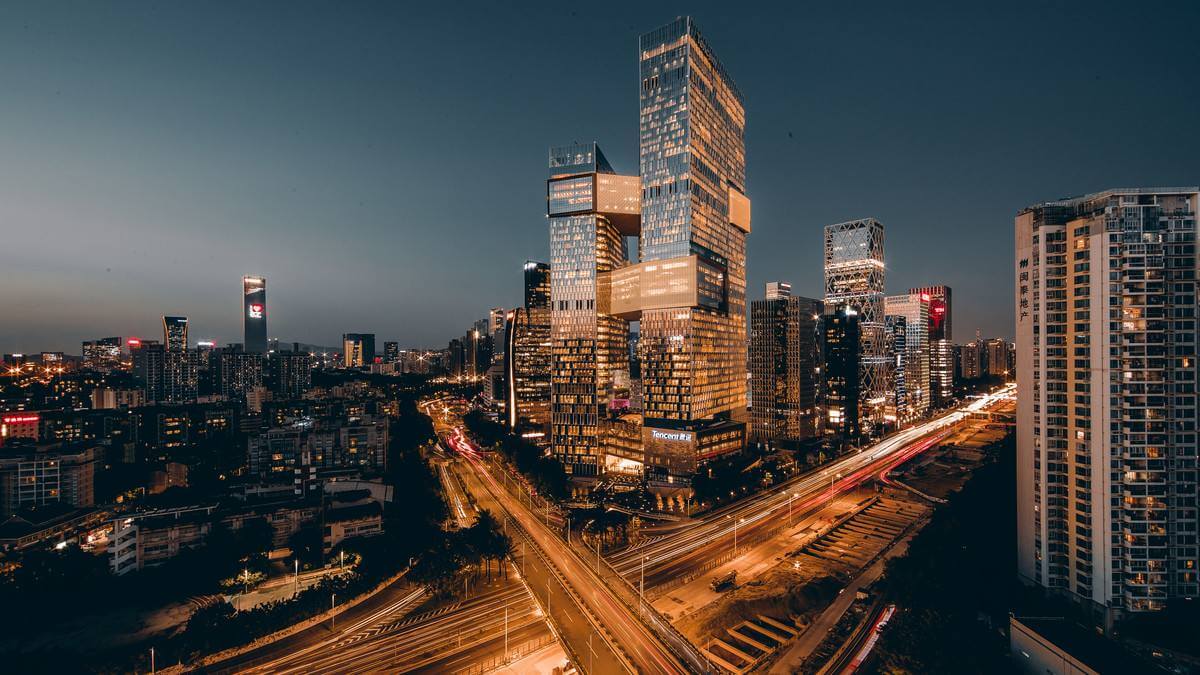 Nanshan center ( Shenzhen uni), 粤海街道 This area houses many IT companies such as Tencent and Huawei as well as a dedicated High tech Park area . Many of Shenzhen's most famous educational institutions are also based here including Shenzhen University. This combination of IT professionals and students has seen the area quick to adopt new trends and makes it a highly desirable location for renting.
Renting price in Yuehai:
Shared APT: 2000-3500 RMB/M
Single APT: 3500- 6000 RMB/M
#Shenzhen Universty & Nanshan Center Rent#
---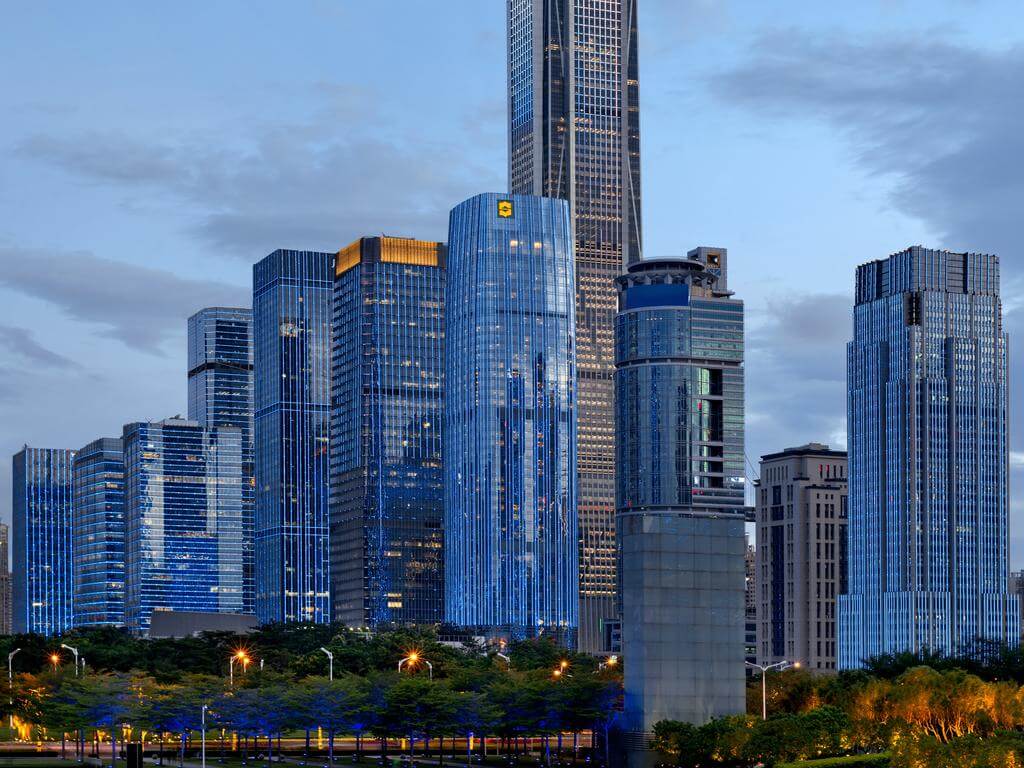 Futian is a small bustling district located in the heart of Shenzhen and contains several business districts and some of the tallest and most impressive skyscrapers. Futian has the best underground access in the city and its compactness makes it easy to get around. It also has beautiful parks and fantastic eating and shopping opportunities, as well as one of the more convenient border connections to Hong Kong. Futian contains the Shenzhen Museum, and Lychee Park, arguably Shenzhen's most beautiful park with a botanical garden and lake. Futian is both central and a relatively new district and this means that rents here can be high.
Renting price in Futian:
Shared APT: 2500-3500 RMB/M
Single APT: 4000- 7000 RMB/M
#Shenzhen Futian Apartment Rent#
---
NO.3 BAO'AN / 宝安区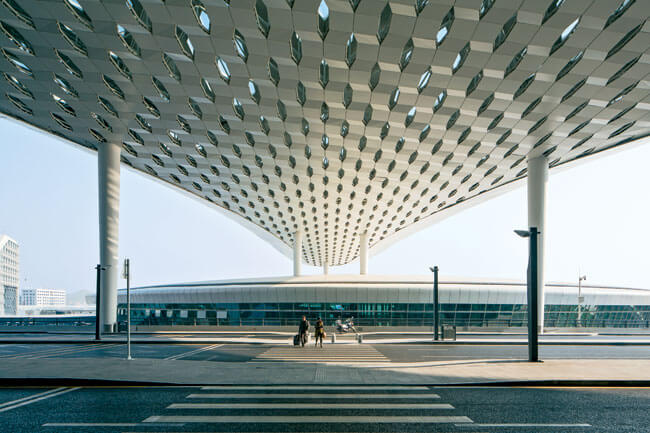 Bao'An is a mixed district which contains both the International airport and many of Shenzhen's factories. This is a busy area which is well served with transport connections and as Bao'An is a less popular district with expats, it means that rents here are much cheaper. CocoPark is one of the main attractions in Bao'An and Bao'An is a more typical Chinese district than many of the others. Due to its good transport links, it is very easy to get to Nanshan from Bao'An making it a good choice of location for those wishing to find a balance between rental cost and convenience.
Renting price in Bao'An:
Shared APT: 1500-2500 RMB/M
Single APT: 2500- 4000 RMB/M
#Shenzhen Bao'An Apartment Rent#
Luohu is the smallest and oldest district of Shenzhen, and it is home to Shenzhen's business district. It is a busy district with the massively popular Luohu Commercial City shopping complex and the Dongmen Street Food Night Market. It is a busy place to live and is popular with Westerners who want a more typically Chinese experience of daily life due to its more traditional style. It also has the most direct link to Hong Kong meaning that many people
working in Hong Kong choose to save money by commuting directly from Louhu. Luohu also contains Wutong Mountain, a National Park surrounded by a trendy artist village. The mountain is a popular feature for its clean air and fantastic views. Fairy Lake botanical garden is another outstanding attraction.
Renting price in Luohu:
Shared APT: 2500-3500 RMB/M
Single APT: 4000- 6000 RMB/M
#Shenzhen Luohu Apartment Rent#
---
NO.5 LONGGANG & LONGHUA
/ 龙岗&龙华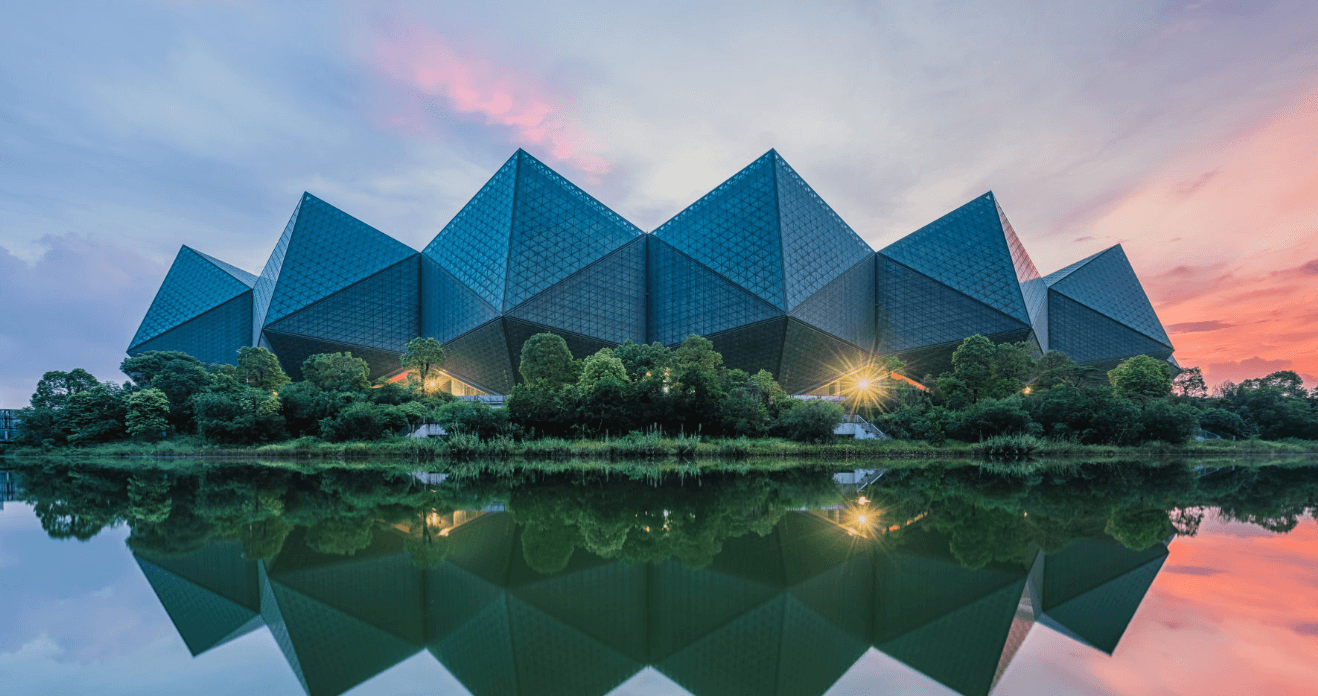 Longgang is located in Northeastern Shenzen, and is one of the outlying districts. It was established in 1993 and is a quiet district with lots of beautiful coastline easily accessible in Dapeng. It also contains the Longgang Museum of Hakka Culture. Longgang also houses the headquarters of Huawei and it has good transport links to central Shenzhen. Rents here tend to be cheaper than in more central areas.
Longhua is one of the newest districts in Shenzhen being established in 2011, and it is an outlying district in the North of the city. It is one of the transportation hubs of the city, so travel is easy here, and in recent years Longhua has seen a lot of high end residential apartments being developed. Longhua also has a good International British school and is a mainly quiet residential district.
Renting price in Longhua& Longgang:
Shared APT: 1200-2000 RMB/M
Single APT: 2000- 3500 RMB/M
#Shenzhen Longgang & Longhua Apartment#
Having chosen the area and type of accommodation and budget the next step is to rent. Renting in China is slightly different to renting abroad and can be tricky for anyone unused to the process. Here are some key points to keep in mind:
Remember to register your new address with the Chinese police which needs to be done within 24 hours of moving.
An important part of renting is signing the contract, and it is very important that you are able to understand what you are signing. If you sign the contract on wellcee.com the contract will be in English and any queries can be answered.
Unlike some other Chinese cities, it is common in Shenzhen to pay just two months rent as a security deposit when you move in, along with your first month's rent and a realtor fee (If you choose to use a realtor instead of direct renting or sites such as wellcee).
If you go through a realtor you may not have much choice when it comes to landlord or flatmates, but if you choose another route try to meet the landlord or flatmates to get a feel for who they are. - This will help you to avoid people who may not keep your flat maintained or roommates you will not get on with. (If you signed your contract with wellcee you will always have access to mediation should any problems occur but in other situations you may find that you have limited recourse).
When visiting the flat be sure to ask about problems common to Chinese households such as air-conditioning, mildew or plumbing issues to ensure the place meets your standards.
When coming to the end of the contract be sure to get back your deposit, if you have any problems getting this done you may have to seek legal advice if you didn't sign on wellcee where your deposit is secured by the site.
Now that you are ready to take the plunge and move to Shenzhen be sure to immerse yourself in the exciting culture of this city. It truly is a global hub and you can meet people from all around the world who have been drawn to Shenzhen. Find some groups for people who share your interests, discover your local bars or new favourite restaurants and check out the latest events happening around you on pages such as the Shenzhen Lifestyle section.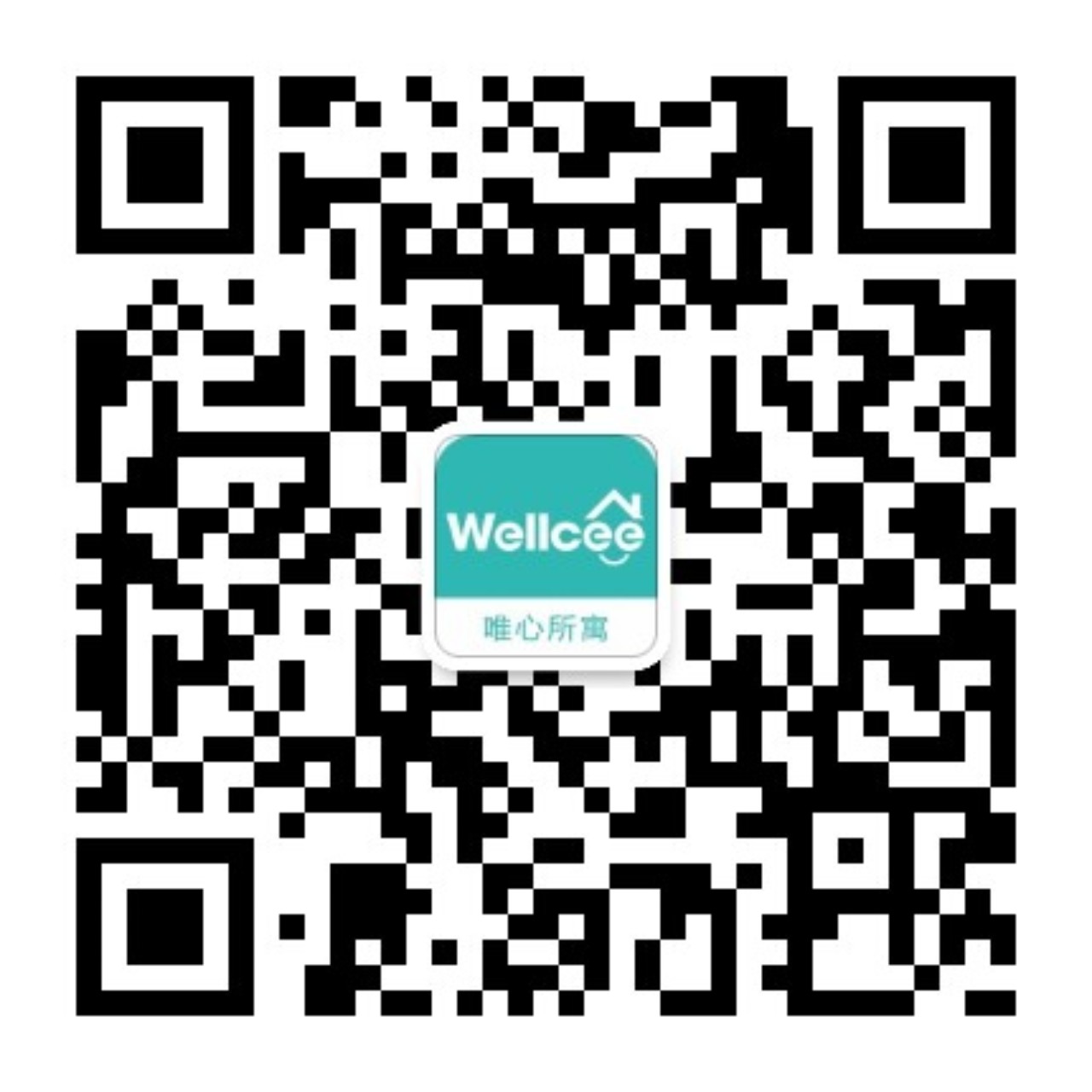 Follow Wellcee To Discover More Fun
关注Wellcee感受更多城市动态
{{detail.praiseNum}}