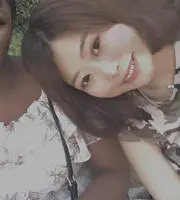 Friday social night: sexy Werewolf game
851
Hangout Travel
新乐路218号5楼
{{detail.collectNum}}
V Spot social night: Werewolf game to warm up your Friday night.

Do you feel lonely in this big and busy international city? then come to here to meet the special one and probably more friends.

We play the game to help you know each other and ice break. 

Activity form 
first part: Introduce yourself 
pick your favorite game name and the host would ask some basic question to let you introduce yourself and help everyone to get to know each other. 

second part: we start play the game to help you ice break and is to play truth and dare game. we would prepare 60 to 100 spicy, intimacy, interesting questions cards which are placed in a box , from which they were drawn by the players as chance directed. and to help you to get to know the ppl you might interested .

third part: break time and Start to pick up
We have a bar and offer happy hour buy one drink get one free to the ppl you interested.

12/13 Friday night since 8pm to 10:30pm.
  
Price:69 
Women can enjoy half price.