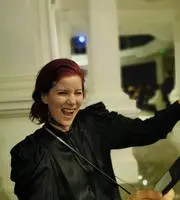 Laughter is the best medicine!
180
Stories Hangout
Sanlitun
When you're feeling down, go to a bookshop and pick a book from the shelf! Open it to any page—you'll find something interesting for sure. Everything is happening for the best and the best is yet to come! 

One Page bookstore Beijing is a great place to hang out.

You might see me there in my LED T-shirt!