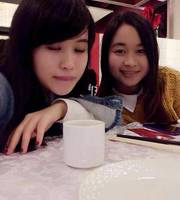 3 Things to do during the Dragon Boat Festival
847
Stories
China
What do you know about th Dragon Boat Festival? 🐲

The festival's origins date back to southern China more than 2,000 years ago and come from the tale of the death of celebrated poet and minister Qu Yuan (屈原). Qu committed suicide by drowning himself in the river. Locals rushed out in boats to try and save him, dropping sticky rice into the water to keep the fish from eating his body – hence the modern-day traditions of eating zongzi and racing Dragon Boats. 

3 Traditional Things to do during the Dragon Boat Festival: 

1. Dragon Boat races 🚣🏻‍♀️
It's a tradition originating from the attempts to save Qu's body and it's the most festive event! 

2. Eating Zongzi 🍙
In northern China, people like eating sweet zongzi with red bean and dried jujube paste. However, the folks in southern China prefer their zongzi savory and filled with fatty pork and green bean paste.

3. Wearing a fragrant sachet 👃🏻
It is believed that hanging scented sachets with five-color silk is able to scare evil away. Filled with aromatic herbs, these colourful ornaments often feature intricate embroidery to welcome good fortune and a long and healthy life.

What are you going to do during the festival? I will definitely wear a fragrant sachet to scare COVID-19 away 😂 

Happy holidays to all!