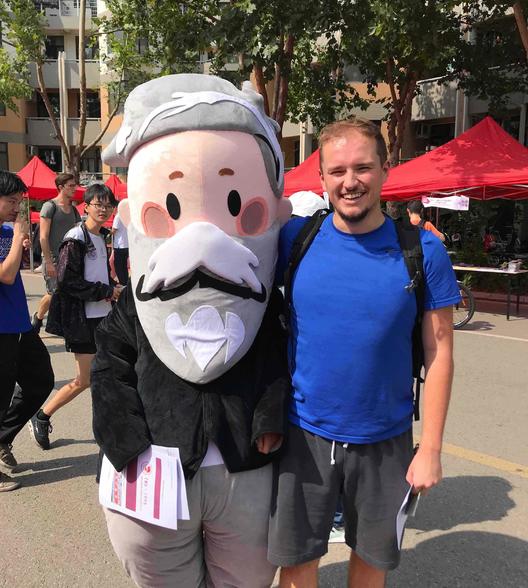 International Business
Chinese · English
I'm a Tsinghua student and my program is finished at the end of the semester so I need to find a someone to take over my lease soon.
Shared apartment/Long&Short term+ 1 Bedroom/1 Bathroom+ Line 13, Line 15
Rent : 3500RMB/M
Type Shared apartment/Long&Short term
Deposit 3500RMB
Room 1 Bedroom/1 Bathroom
Size 18㎡
Metro Line 13, Line 15
Floor 5
Description: 
I have a comfortable room here, but we are leaving our apartment in Bajia Jiayuan. I signed a lease with our agent, who can speak in English, so you will see the agent before taking over the lease too.

The apartment has four bedrooms rented out separately. Three bedrooms (including this one) share one bathroom, and the fourth room has its own private bathroom. There's also a big kitchen. The room I am subleasing is the best position. It's next to the bathroom and it has the strongest  heat and sunshine. We clean it once a week, and even the curtains has been washed. We made an eating area on the balcony, you also can charge your phone or anything else there.

Location:
The apartment is conveniently located in Wudaokou, 9 min bike to Tsinghua East Metro Station, 15 min bike to Wudaokou Metro Station.
Also, 13 min bike to BCLU, 10 min bike to Tsinghua University. 

Additional information:
The apartment comes equipped with WiFi, a washing machine, free heating, air conditioning, big refrigerator, a stove, and hot water. You can also conveniently hang your clothes inside or outside.

Roommate:
We have three nice roommates, including a Pakistani woman, a Vietnamese man, and a Chinese woman (the Chinese woman is the one with her own bathroom). 

For more information, please contact me. 





Washer
Bathroom
Hot water

Wifi

Garden

A/C
Security

Elevator

Kitchen

Fitness
Balcony

Heating
Beijing Haidian Bajia Jiayuan