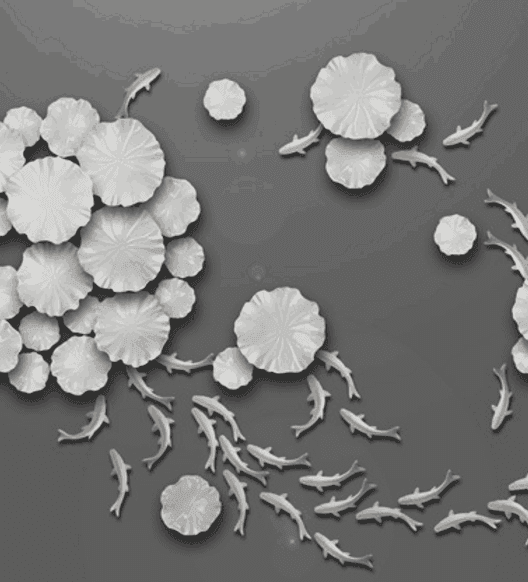 Interior designer
Chinese · English
I'm a designer, so maybe it's a little different from someone else's house. This is my home, so it is designed according to my life needs. If you have the same needs in your life, you must like it very much, and it must make you very comfortable here
Whole apartment/Long&Short term+ 1 Bedroom/1 Bathroom+ Line 15, Line 14
Rent : 6200RMB/M
Type Whole apartment/Long&Short term
Deposit 6000RMB
Room 1 Bedroom/1 Bathroom
Size 75㎡
Metro Line 15, Line 14
Floor 1
æˆ'下å'¨è¦å‡ºé•¿å·®ï¼Œæ€¥ç§Ÿè‡ªå·±çš"家,惊爆çš"ä»·æ ¼ï¼Œä»…ä»…è¿™å'¨ã€'

留言给æˆ'ï¼ŒåŠ å¾®ä¿¡ï¼Œæˆ'å'ç»™æ'¨è¯¦ç»†çš"视é¢'ã€'

æˆ'是设计师,所以这里也许跟别人çš"房子有ç'¹ä¸ä¸€æ ·ã€'这是æˆ'çš"家,所以是照着æˆ'çš"ç"Ÿæ´»éœ€æ±'来设计,å¦'æžœä½ çš"ç"Ÿæ´»ä¹Ÿæœ‰åŒæ ·çš"需æ±',é'£ä¹ˆä½ ä¸€å®šéžå¸¸å–œæ¬¢è¿™é‡Œï¼Œè¿™é‡Œä¹Ÿä¸€å®šè®©ä½ ç‰¹åˆ«çš"èˆ'é€'ã€'

我喜欢看电影,这里安装了60寸LED4K电视和投影仪(5.1声é"影院被拿走了,å¦'æžœä½ å–œæ¬¢ï¼Œå¯ä»¥å¸¦å›žæ¥ï¼‰ã€'并ä¸"准备了足够宽敞çš"空间,可以å'Œç"µè§†é‡Œçš"èŠ'目一起健身å'Œçƒ­èˆžã€'
æˆ'çš"å·¥ä½œä¸å¾—ä¸éšæ—¶åŠ ç­ï¼Œæ‰€ä»¥æˆ'有很宽敞çš"工作台,èˆ'é€'çš"光线,人ä½"功能座椅ã€'
æˆ'喜欢èˆ'é€'çš"åºŠï¼ŒåŠ åŽšå¤©ç"¶ä¹³èƒ¶çš"åºŠåž«ï¼Œç¡çœ éžå¸¸èˆ'é€'ã€'
我喜欢打扮,所以设计了宽大的梳妆台,独立的衣帽间,并且功能分区合理,就算小到一个耳环也有对应的位置。
我的工作很忙,但是,却丝毫不减,我对美食的渴望,这里有宽大的厨房,内嵌烤箱,和24瓶酒的储藏。并且为小型聚会准备宽敞的八人就餐位。
我非常重视洗浴,所以设计了宽大的淋浴房,智能马桶,并且配备了软水机。不过墙面的壁画还没有完成,等我时间方便,我会继续完成它。


我最喜欢的,还是在柏木浴桶里,敷一片面膜,燃起精油香薰,品着红酒,同时享受着家庭影院音效下,高清电视上的一场电影。
绝大多数时候,是一个人å'†å­æˆ¿å­é‡Œï¼Œåšä¸€æ®µç'œä¼½ï¼Œå¬ä¸€æ®µéŸ³ä¹ï¼Œçœ‹ä¸€åœºç"µå½±ï¼Œè¯»ä¸€æœ¬ä¹¦ï¼Œçƒ¤ä¸ªæŠ«è¨ï¼Œå"ä¸€æ¯èŒ¶ï¼Œé—²ä¸‹æ¥çš"时候,或是到窗外çš"å°èŠ±åœƒï¼Œä¿®å‰ªæ¤ç‰©â€¦â€¦å°±ç®—ä½ ä»€ä¹ˆä¹Ÿä¸åšï¼Œå®‰å®‰é™é™çš"ï¼Œé åœ¨ç½—æ±‰åºŠä¸Šå'†ä¸€ä¼šå"¿ï¼Œä½ 也会觉得很èˆ'é€'……这就是æˆ'çš"家,希望住这çš"新主人爱护也好好享受它ã€'
房子为三层错层结构,地暖、空调、洗烘一体机、双控遥控灯、燃气炉、安全监控……
房子为一室一厅,整套房子出租
特别强调:æœ‰ä¸¤å¼ å…¨æ™¯å›¾ï¼Œä»…ä»…æ˜¯ä¸ºäº†æ˜¾ç¤ºçš"更全面,但却让房间çš"空间å'Œå½¢æ€äº§ç"Ÿäº†ä¸å®žçš"变形å'Œæ‰­æ›²ï¼Œå…¶ä»–所有照片均为房间çš"å®žæ™¯ç…§ç‰‡ï¼Œåˆ†æ¯«ä¸å·®ï¼Œä½ çœ‹åˆ°çš"å³æ˜¯ä½ å¾—åˆ°çš"


This is my home, but it's too far away from my children's school, so I have to let it go。The room is modern Chinese style, there are some European elements of the mix and match. For the 3-layer layer structure, the total area of about 75square meters. 24 hour security. No dead angle camera outdoor monitoring, safe and secure. few minutes walk to Subway Line15, Line 14 for 15 minutes.  Close to Wangjing shopping district, Jingmi Road。500 meters from the Harrow International School, 2400 meters away from Western Academy of Beijing. It's 11 km from the Capital Airport, 17 km from Dongzhimen There are many art parks around itOnly 2 stops from the new exhibition. The 500 meters away is the police station. The surrounding 5 major art district.Facilities:Heating: Floor Heating (Gas Heating)Hot water: 24 hoursDrinking water: purificationAir conditioning: OaksBroadband: 20 megabits of fiber exclusiveIntelligent: double control and infrared sensorAir purification: 24 hoursFirst Floor:Living area: chandeliers, wall lamp, floor lamp, decorative cabinet, Lohan bed,, 60 inch 4k TV, fanCandle holder, 100 inch projection film, 5.1 theater sound, air purifier, whole house remote control switch .....Kitchen area: oven, microwave oven,juicer, cooking machine,  etc.Dining area: 1800mm long dining table, extended dining table, up to 11 people dining table.Makeup area: 1800 wide dresser, magnifying glassTea area: professional tea equipment, 。Spa area: cedar bathtub, fumigation. Bath can watch 100 inch movies. Foot bath。With Layer:Cloakroom: 7000mm long storage space,   full-wear mirror, accept the lattice, telescopic trousersMini cellar: 24 bottles of red wine position.Laundry area: automatic drum washing machine, with drying, Toilet area: smart toilet, heating cushionBath area: double bath shower room enough , heating tube Yuba, matching sauna.Equipment: gas stove, soft water machine Top Level:Study area: bookcase, desk,Sleep area: 1800mm double bed, the whole room remote control switch.Peripheral Package:Tea garden ZiyunXuan, the famous stream media recommended continuous orchard restaurant, world-class bakery master Cao Jitong flagship store, constantly renowned variety of famous red brick museum, linger, willing to be lost among the Sheng Lu winery, constantly on the various Chinese and foreign media lazy restaurant, red brick restaurant, to undertake high-end small-scale performances of the theater, art exhibition hall, the famous miscellaneous museum. Large Business: Dorset Outlets. Several top restaurants, there are also popular Western food, Chinese restaurant also several options, Japanese restaurant, vegetable market, supermarket, coffee shop, wetland park, art park, winery, golf driving range, international school, racecourse, beauty Hospital, dry cleaners, teahouses, pharmacies, baking art museums, museums, police stations. Walk within 15 minutes.

washer

bathroom
hot water

living room
wifi

aircon

security
elevator
kitchen

parking

heating

tv
dryer
Beijing Chaoyang 地铁15、14号线,望京附近