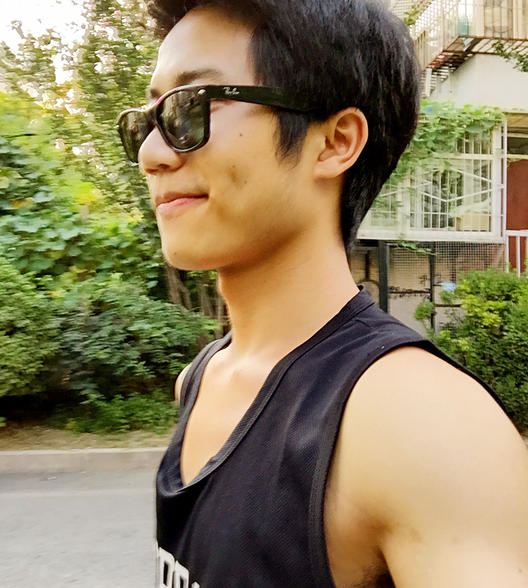 Marketing Manager
English · French · Chinese
æœ¬äººæ€§æ ¼æ¸©å'Œï¼Œå¥½ç›¸å¤",喜欢å'Œå'Œæ°"æ°",在外企工作,ç"Ÿæ´»è§"律(7点起床,11ç'¹å…¥ç¡ï¼‰ï¼Œä¸šä½™åœ¨å®¶çœ‹çœ‹ç"µå½±ï¼Œå¼¹å¼¹ç´ï¼Œå­¦ä¹ 看书,会在家做饭,周末我要去北理工大学读MBAï¼Œç™½å¤©ä½ å°±å¯ä»¥äº«å—ä¸€ä¸ªäººçš"空间了… I am warm-hearted and nice man who works in a German Comany. I can speak English and French. My life is colorful, sometimes I go out with friends for a drink at night in the weekend. I play piano at home before 9:00 pm. By the way, I'm good at cooking and would like to share with my roommate.
Shared apartment/Long&Short term+ 2 Bedroom/1 Bathroom+ Line 6
Rent : 2400RMB/M
Type Shared apartment/Long&Short term
Deposit 2400RMB
Room 2 Bedroom/1 Bathroom
Size 70㎡
Metro Line 6
Floor 24/26
🚩房子正è§"ä¸¤å®¤ä¸€åŽ…ä¸€åŽ¨ä¸€å«ï¼Œæ— éš"断,面积大æ¦'70平方米,两个人居住特别舒适!(如果有对象可以偶尔来住,但不能一直住),我热爱生活,所以在阳台种了一些花花草草的,周末可以一起做饭吃,或者邀请朋友来聚餐。

🚩房子周边:步行到常营天街7分钟;步行到6号线常营或者草房都在7分钟左右;出门就是常营体育公园(锻炼和散步特别方便),周边BHG,超市,电影院等一应俱全……
The appartment has two rooms, one living room, one kitchen and one bathroom,all of them are  fully equipped. The whole flat covers 70 sqm. I live in the bigger room alone.
It only takes you five minutes to walk to the nearest train stop, Caofang of line 6, and seven minutes to the nearest shopping mall in which tthere are super market, club and cinema…… By the way, the park is our neighborhood, if you like jogging, it's a good place for you.
I like gardening, so I plant flowers on the balcony. 
Washer
Bathroom
Hot water

Living room

Wifi

Garden

A/C
Security

Elevator

Kitchen

Parking

Fitness
Balcony

Heating

TV

Dryer
Beijing Chaoyang 住欣家园