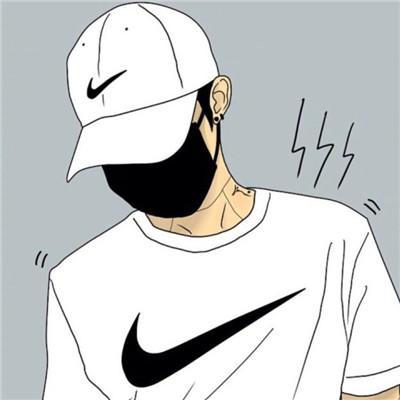 Shared apartment/Long&Short term+ 4 Bedroom/2 Bathroom+ Line 5
Rent : 3000RMB/M
Type Shared apartment/Long&Short term
Deposit 3000RMB
Room 4 Bedroom/2 Bathroom
Size 125㎡
Metro Line 5
Floor 3
我已准备好一切【找室友】,好胆你就来!🥚
【自我介绍】👧
我是出租房里的战斗🐔,因为我穷,所以接地气,本想整租,但还是希望结交更多志同道合的朋友,所以新装分租给手头不是很宽裕的朋友。👬
我在天通中苑,需要你腿到三楼,4间卧室任你选,主卧南向13m²+卫生间4.6m²;剩下三个卧室分别13m²、8.5m²(北向,无阳台)及10m²(南向,有大阳台)。每个房间及家具很新、很简约风,都收拾干净了,你敢租它就属于你。🛏️
我还准备了生活家电:新风系统、冰箱、洗衣机、微波炉、热水器、空调,洗衣做饭洗澡统统解决,夏天热不着冬天冷不着!🛀
大门及每个房间都配了密码锁,安全的不得了,我真的花了不少钱!🔒
我找了大款给报销取暖费和物业费。但电费、水费还没着落只能和你们AA。💰
我也很大气,屋内的Wi-Fi我申请好了,免费让你们用,还有想法请个阿姨,打扫公共区域卫生,但还是希望每个室友能够各自注意公共卫生环境的保持,请你使用完公共设施及时清洁🧹。
【我的位置】🧭
天通苑地铁站离我不远不近,腿着如果你是爷们10分钟,小娘子可能要20分钟,不过下楼就有公交站2、3站就能到地铁站,还可以到地铁总站抢座哦!想睡到公司的也有办法,多条定制巴士直达大望路、中关村等。🚌
我的周边生活资源丰厚设施便利,紧邻物美大卖场;头疼脑热的医院多家,大问题有清华长庚医院,都可以走医保哦!好动的多动症们也没问题,走路累不着就能到的 天通艺园(挺大的公园),健身打球游泳有刚刚开业不久的 天通苑体育馆 满足你一切撸铁累成🐶的愿望!🏸️
【择友标准】🌹
我需要热爱生活,工作稳定、喜欢干净,性格好、好沟通的小伙伴来供养,帅哥最好,靓女如果很善良也不排斥,主要怕同性相斥,哈哈。👀
【谈钱不伤感情】😭
我也不知道各位未来的室友还有什么奇葩问题想知道,有的话可以联系我的大款业主,他不是中介,我是他亲生的!他年纪不太大,沟通无代沟,思想进步,我觉得他把我打扮的还挺招人喜欢的,他不差钱、就是寂寞,所以如果你差钱就和他唠唠,也许他高兴了让你免费住呢———————————————————————————————————————————想多了!便宜点还是可以的!💲
划重点,各位最想知道料来了——
价格:¥2000-3000(元/间/月)不等房间不同。交租子时间-季度/半年/年度。租期当然越稳定越好。越稳定越好 SALE!

I've got everything ready [looking for a roommate]. How dare you come! 🥚
【 Self-introduction 】👧
I am the battle that rents the house 🐔, because I am poor, so ground gas, this wants to whole hire, but still hope to make more like-minded friend, so new outfit sublet to hand is not very rich friend. 👬
I am in Tiantong Zhongyuan, and I need you to go to the third floor with 4 bedrooms for your choice. The master bedroom is south facing 13m²+ the bathroom 4.6m². The remaining three bedrooms are 13m², 8.5m² (north facing, without balcony) and 10m² (south facing, with large balcony). Every room and furniture is new, minimalistic and tidy. If you rent it, it will be yours. 🛏 ️
I also prepared household appliances: fresh air system, refrigerator, washing machine, microwave oven, water heater, air conditioning, laundry, cooking and bathing are all solved, summer is not hot and winter is not cold! 🛀
The door and every room are equipped with a combination lock, it's very safe, I really spent a lot of money! 🔒
I got a rich man to reimburse me for heating and maintenance. But the electricity fee, water fee has not been settled and you can only AA. 💰
I have applied for the Wi-Fi in the house and let you use it for free. I also want to hire an aunt to clean the public area, but I still hope that each roommate can pay attention to the maintenance of the public health environment respectively. Please clean the public facilities in time after using 🧹.
[My location] 🧭
Tiantongyuan subway station is not far from me, legs if you are a man 10 minutes, the girl may want 20 minutes, but downstairs there are bus stations 2, 3 stations can get to the subway station, but also to the subway terminal to grab a seat oh! Want to sleep to the company also have a way, a number of customized bus direct to Dawang Road, Zhongguancun, etc. 🚌
My surrounding life resources are abundant and facilities are convenient, close to Wumart hypermarket; The hospital of headache head heat many, big problem has tsinghua chang gung hospital, can go medical insurance! Active ADHD people are no problem, walking can not be tired to the tiantong art garden (quite a big park), fitness play swimming has just opened soon tiantong yuan gymnasium to meet all your lui iron tired into 🐶 desire! 🏸 ️
【 criteria for choosing friends 】🌹
I need a friend who loves life, works stably, likes clean, has good personality and is good at communication. Handsome guy is the best. If a beautiful girl is kind, she will not be rejected. 👀
It never hurts to talk about money 😭
I also do not know the future of your roommates and what wonderful problems want to know, there are words can contact my big money owners, he is not an intermediary, I am his own! He is not too big, communication is no generation gap, ideological progress, I think he make me also very likeable, his money, is lonely, so if you're poor money, and he chewed, maybe he pleased to let you free live? -- -- -- -- -- -- -- -- -- -- -- -- -- -- -- -- -- -- -- -- --, want to! A little cheaper or can be! 💲
Delimit the key point, you want to know the material to --
Price: ¥2000-3000 (RMB/room/month) varies from room to room. Lease payment time - quarter/half year/year. The more stable the lease, the better. The more stable the better!

Washer
Bathroom
Hot water

Living room

Wifi

A/C

Kitchen
Balcony

Heating
Beijing Changping 天通中苑