From Italy to China 'Quarantine Diary-14 Days'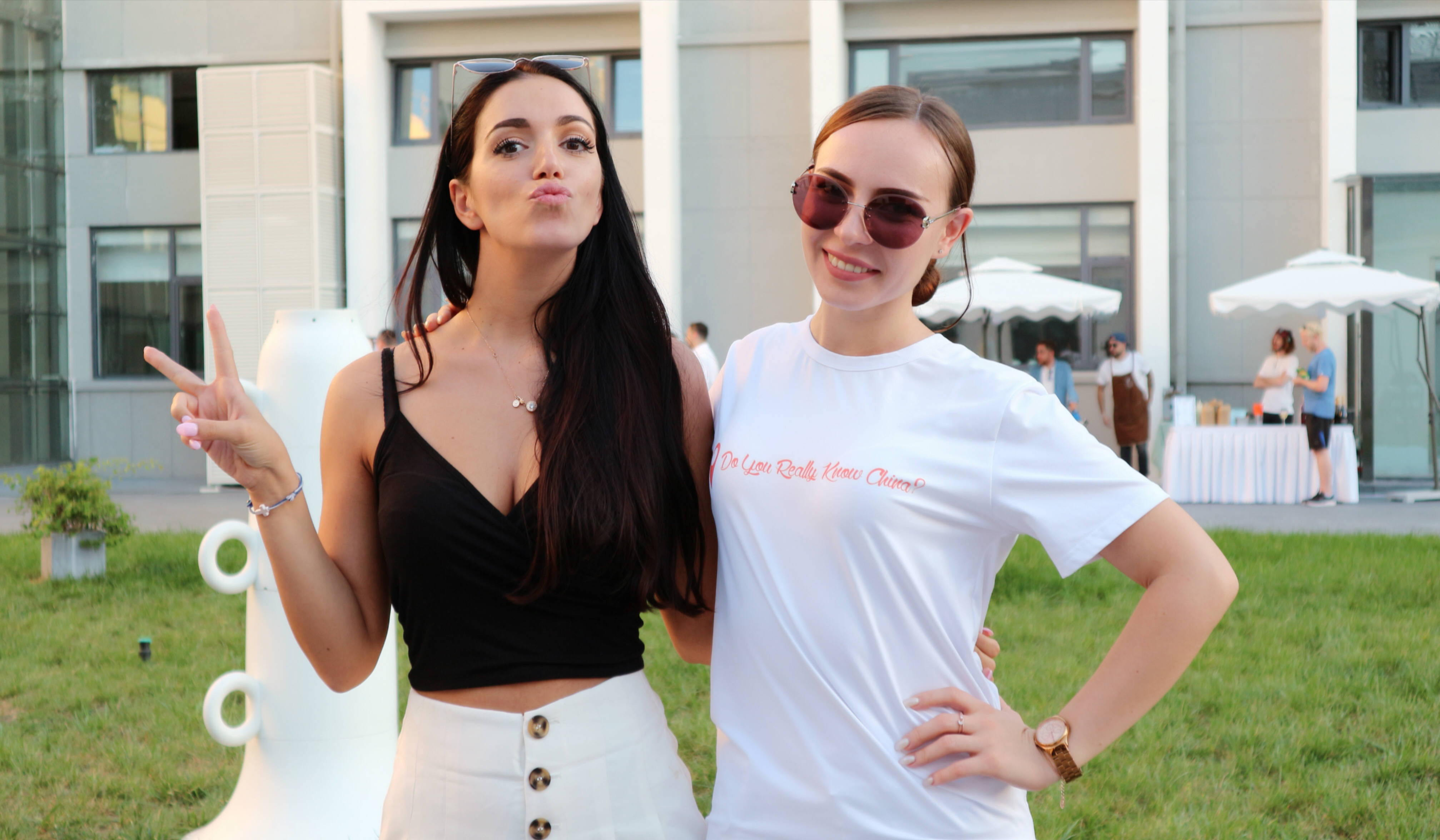 Valentina and Veronika

Veronika and Valentina are two lovely girls from Italy. They have been living in Beijing since 2012, fell in love with this country and eventually decided to settle. Currently they are working on their own blog called "Do You Really Know China?", where they are sharing their exciting and interesting life, Chinese culture, traditions and visiting the most beautiful places. But a few weeks ago, Veronika took a flight from Moscow to Beijing where one of the passengers has been tested positive to Covid-19. Here we will ask them about how to handle it out and maintaining a good mindset in these challenging situations.

Q:Hey girls! Can you tell me a little about yourselves and your backgrounds?
A:Hi there! We are Veronika and Valentina from Italy. Both of us studied Chinese language at the Ca'Foscari University of Venice and then had our second degree at the Capital Normal University of Beijing. That's basically where we've gotten to know each other. Now Valentina is working at the Italian Chamber of Commerce in Beijing. Veronika is an English teacher here in Beijing.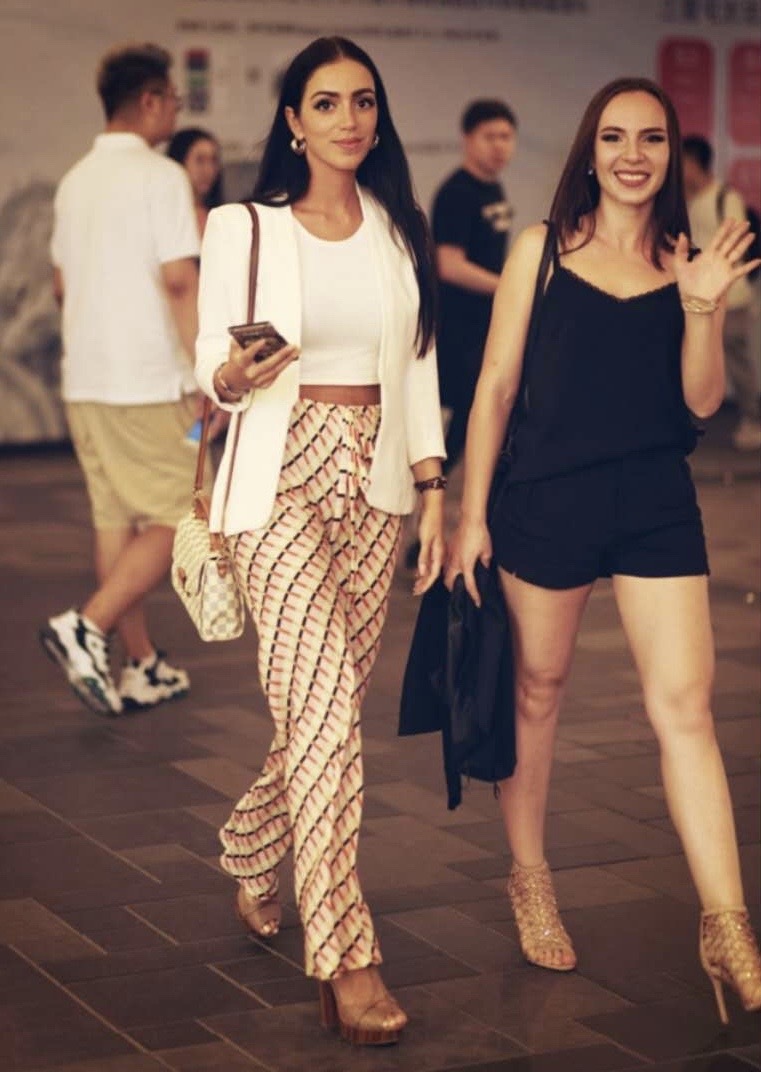 Q: What made you guys decide to move to China? And what is it like living in China as an expat?
A:At the beginning we moved here to learn and improve our Chinese and then we just fell in love with this country! Living in China as an expat we would say it's never boring because it's one of the most dynamic countries in the world. It's a place where we can have a great range of different experiences as the lifestyle here in here it's in a perpetual motion. Going to work, meeting friends, attending a variety of amazing events, having fun on weekend or visiting new places. There is always something new to discover!

Q:Your Instagram page "Do You Really Know China?" How and why did you start it?
A:Actually it was Valentina's idea. It's been always her dream to have a blog where to share her life experience but it's taken a shape of what it is now. A blog about China, Chinese culture, traditions and our life here, here is the link: https://www.instagram.com/doyoureallyknowchina/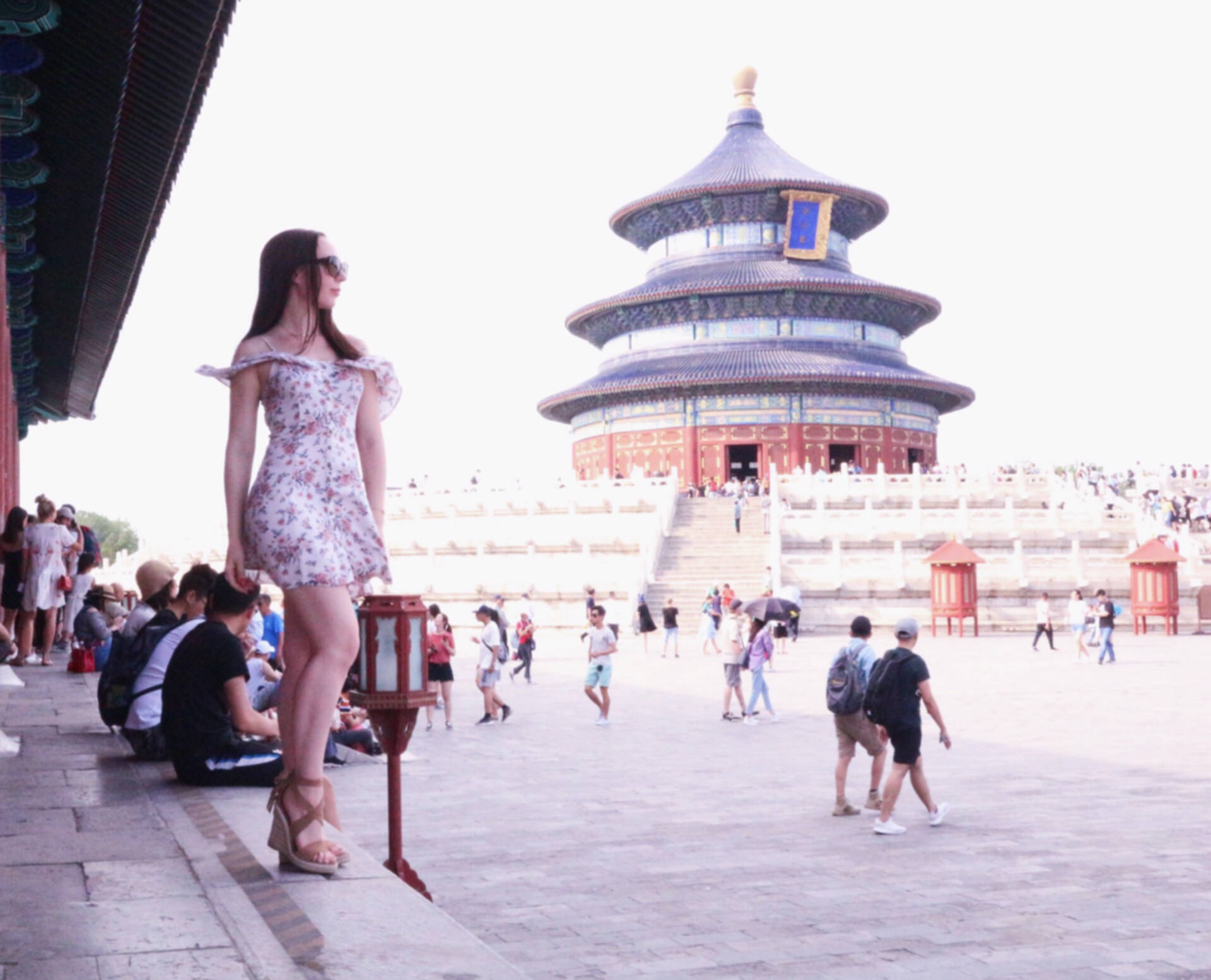 Veronika in the Temple of Heaven

Q:Could you please tell us more about your life during the quarantine?

A:I (Veronika) arrived to Beijing on 29th of February. Unfortunately, on my same flight there was one person positive to Covid-19. For this reason all the passengers had to stay under the quarantine at the 5-star hotel and after few days, we went back home to continue the quarantine there. I don't know exactly according to which criteria they let us go back home.
Q:Why did you decide to get tested and how does the test work?
A:During the quarantine at home I've been checking my temperature every day and each time it was showing above 37.1, which is not normal. That's why I decided to call the ambulance and take me to the hospital to do the test. It took more than 12 hours to get the result that's why I had to spend the night there but in the end, the good news of being negative has worth it.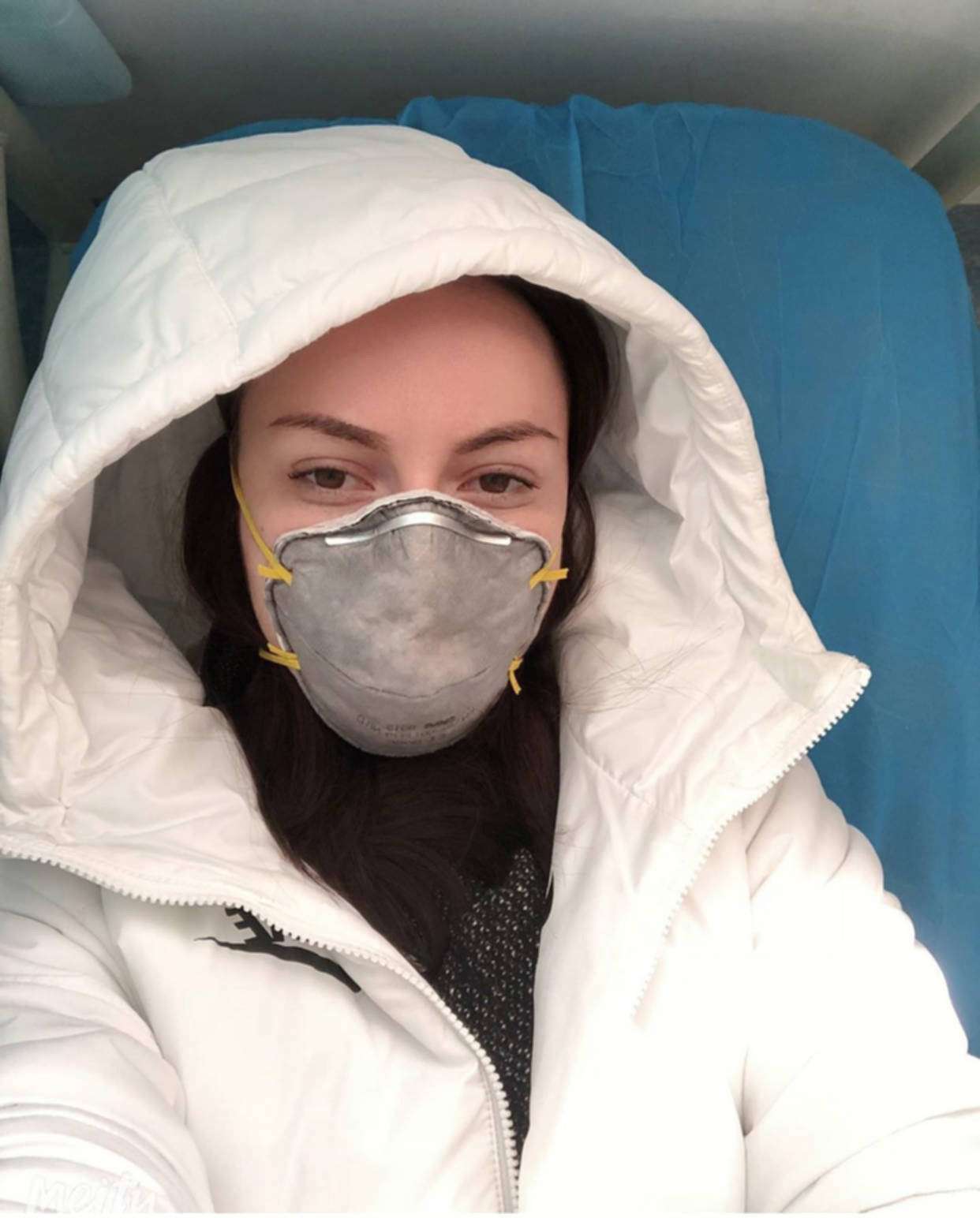 Veronika went to the hospital to do the Covid-19 test

Q: How about the situation in Italy and how is your family right now?
A: Unfortunately, the situation in Italy is pretty critical. The number of infected people is pretty high and it keeps growing. For already a few days there is a nationwide lockdown. All citizens have to stay at home which makes us feel a bit better, knowing our families are staying at home and safe. Hopefully, everything will be alright. Fingers crossed!
Q:How are you spending your time during the quarantine? Has it affected to your normal life?
A: At the beginning I was pretty optimistic about the idea of staying home, dedicate more time to myself and do things I've never had time to do. But I must admit the last days of quarantine feel a little bit boring. Not having anyone around for 14 days it's a bit hard.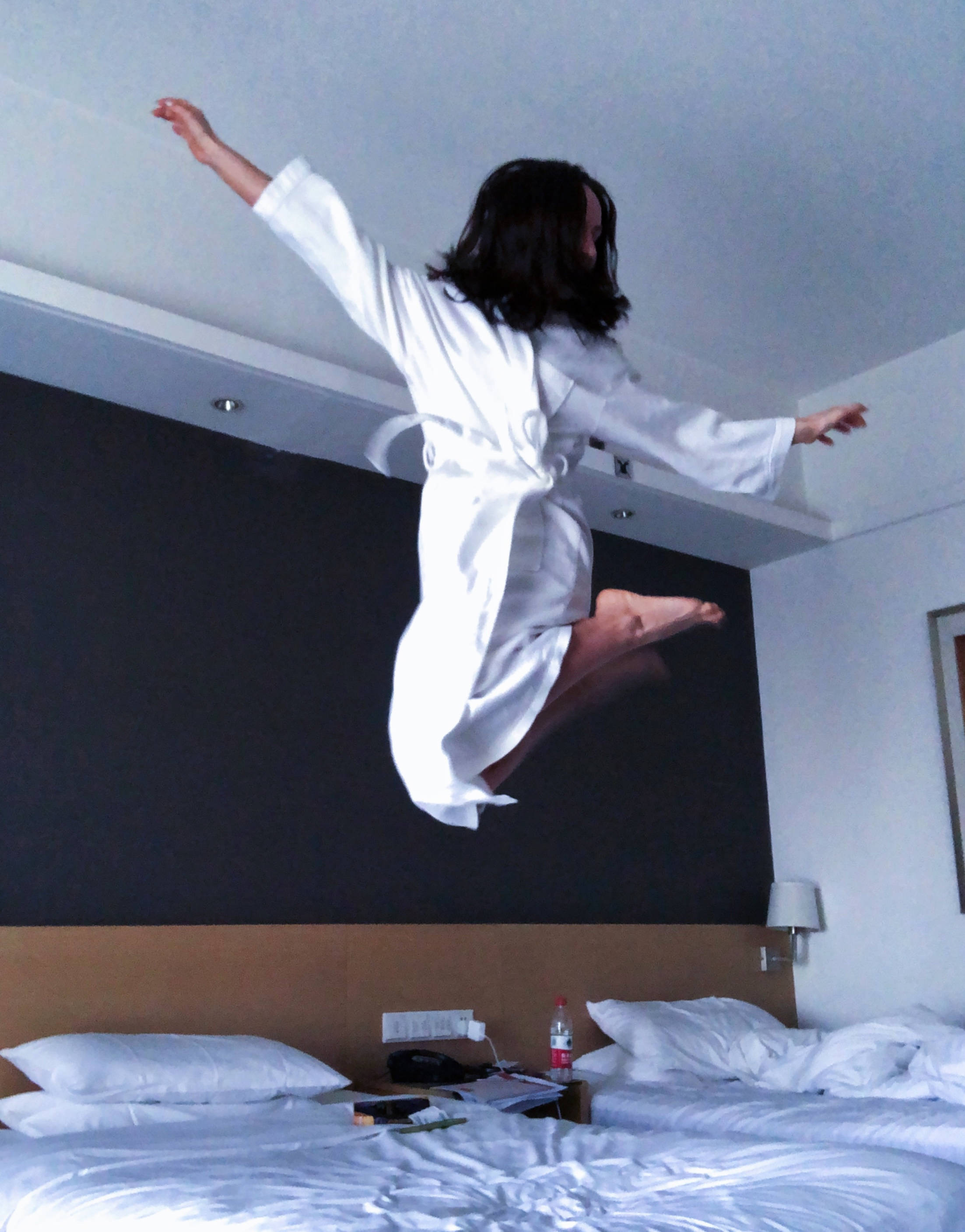 Veronika at a government-designed 5-star hotel during the quarantine

Q:What is the best and the hardest thing about living in Beijing during the current situation?
A:The hardest part now is not being able to do things we used to do before. Especially on the weekend, after a working week when you want to hang out with your friends. The best part definitely is less traffic, less pollution and the feeling of being safe.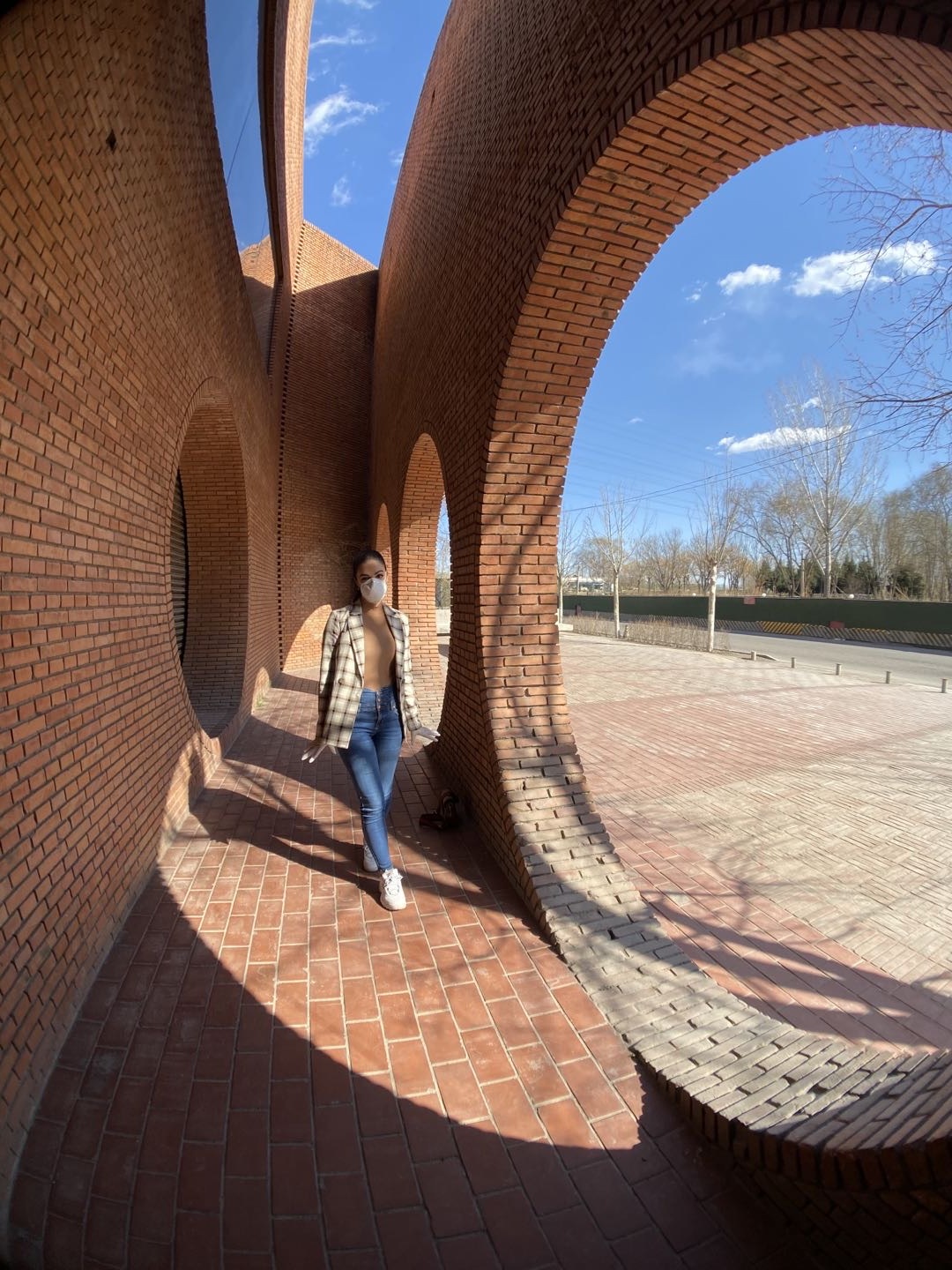 Valentina in the Red Brick Museum

Q:What do you most want to do after the virus?
A:We can't wait to gather with all our friends as we used to do it before and have fun without wearing masks!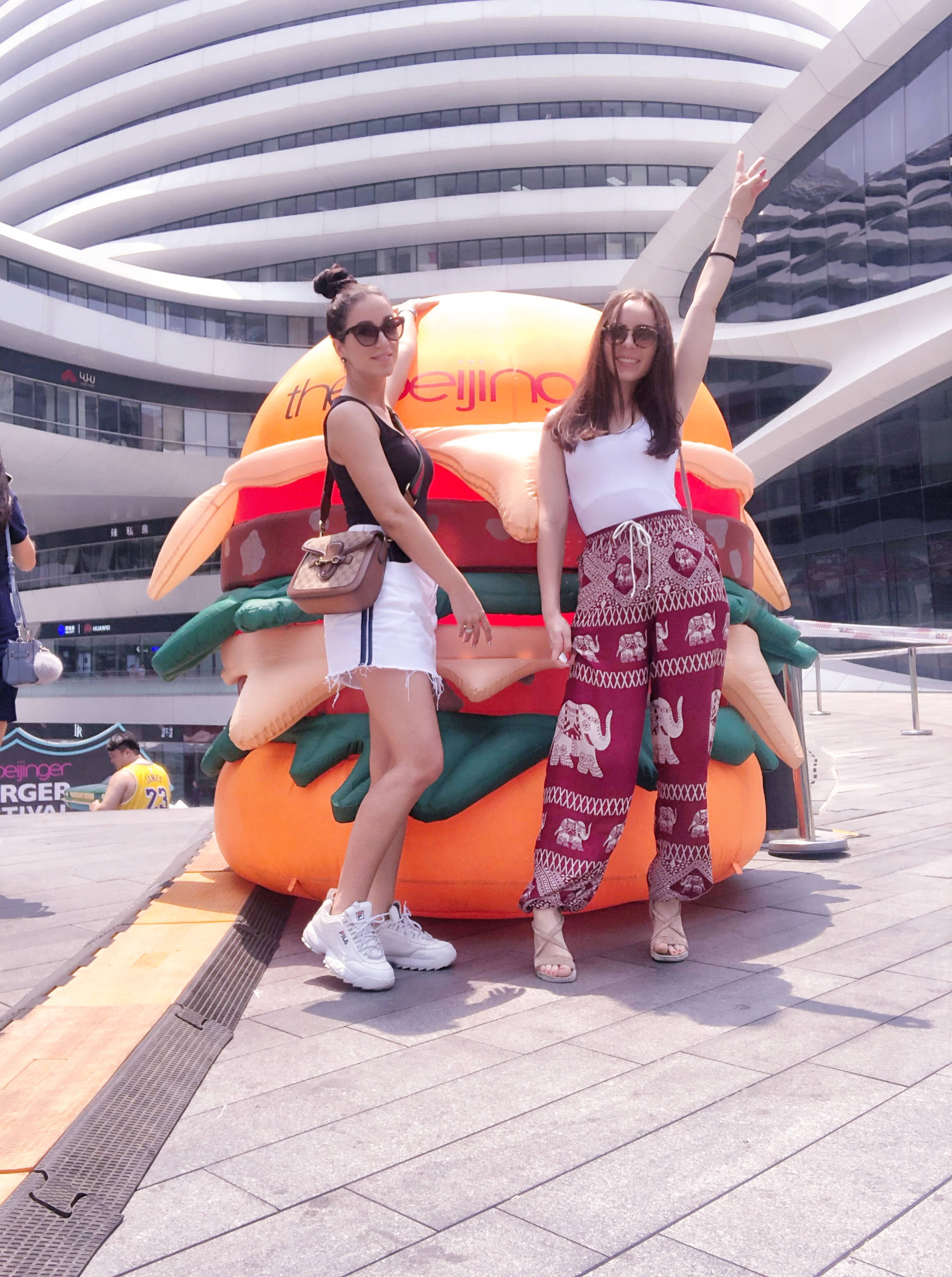 Valentina and Veronika at the Hamburger Festival held by Beijinger

Q:Are you currently looking for a flatmate? What is your ideal flatmate?
A: Yes, currently I'm looking for a flatmate. My ideal flatmate should be an open-minded person, loving life and without prejudices. Someone with whom I can have a nice conversation after a long working day, sometimes watch movies together and simply be good friends.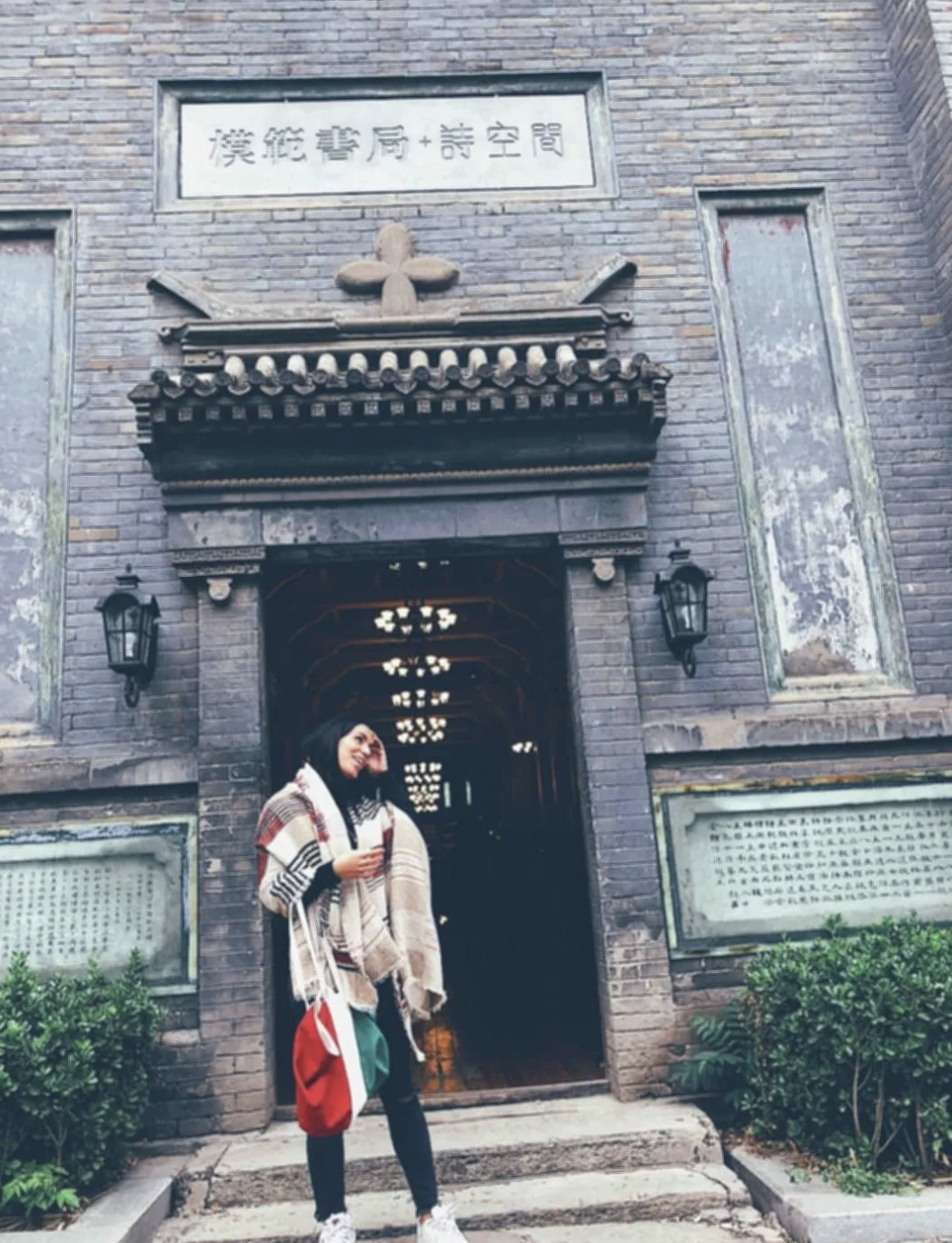 Valentina at the Mofan Bookstore in a hidden Beijing's hutong
Q:What are you planning for the next 2-3 years?
A: It's hard to answer this question. For now we feel good where we are at now, but life is unpredictable. Who knows, maybe tomorrow everything will be completely different from how its was yesterday.
Wellcee: While it's unknown whether the coronavirus threat will end soon, maintaining calm and being rational is the best approach for not only eliminating the threat of the virus, but maintaining mental health for yourself and people you influence.
Wellcee is an international platform with users from more than 150 different countries. Our mission is "Easily connect the ways of life in the world". Unfortunately, more and more countries are closing their borders due to the coronavirus. We understand and support these government's policies, and we believe that everything we've been through lately, the world will be reconnected again and we will appreciate the connection more than ever.
Stay safe!
Wellcee Team.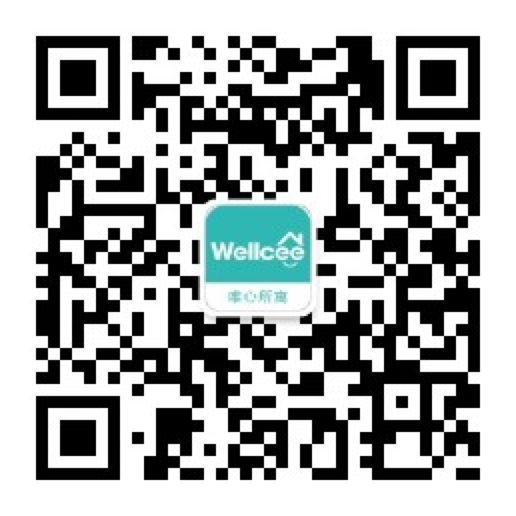 Scan and follow the Wellcee official account to explore the unknown!

{{detail.praiseNum}}