When it comes to Qingdao, people think of the red roofs, green trees, blue sea, and azure sky. The city is sometimes known as the Switzerland of the Orient. Surrounded by the sea on three sides, the city attracts many visitors with its charming seascape.When choosing a city to live in, Qingdao, which is neither cold nor hot, has a lot to offer.We've listed some rental tips for you in main regions like Laoshan in the south, Licang in the north and other areas, hoping to provide you with some reference when renting an apt in this city.

Night scene of Qingdao May Fourth Square
---
Shinan District & Laoshan District



Qingdao old European-style buildings
You can explore cultural relics like churches, historic German architecture and former residence of celebrities in the Qingdao Old Town while viewing beautiful natural landscapes including parks, bathing beaches in coastal areas. There may be two or three beer houses downstairs in each old building. Around the Yushan Campus of Ocean University of China in Shinan, many old European-style buildings are well-preserved. Young professionals living in the city center might feel the fast-paced life like their peers in Beijing, Shanghai and Guangzhou.Since the beginning of Qingdao, it has always been one of the most popular city to live in. If you live in an old house here, drink authentic beer and eat clams in the beer house on Zhongshan Road, and listen to stories told by the old people downstairs, you will soon feel like a local.From Hong Kong West Road, through Hong Kong Middle Road to Hong Kong East Road, there are the most luxurious sea-view rooms in Qingdao. Zhongshan Park, the famous Badaguan, the Olympic Sailing Center Pleasant Dam, which is suitable for strolling, Xiaoqingdao Park, and Qingdao University are all located here. If you have a higher budget, you may consider renting an apt here with sea view.
---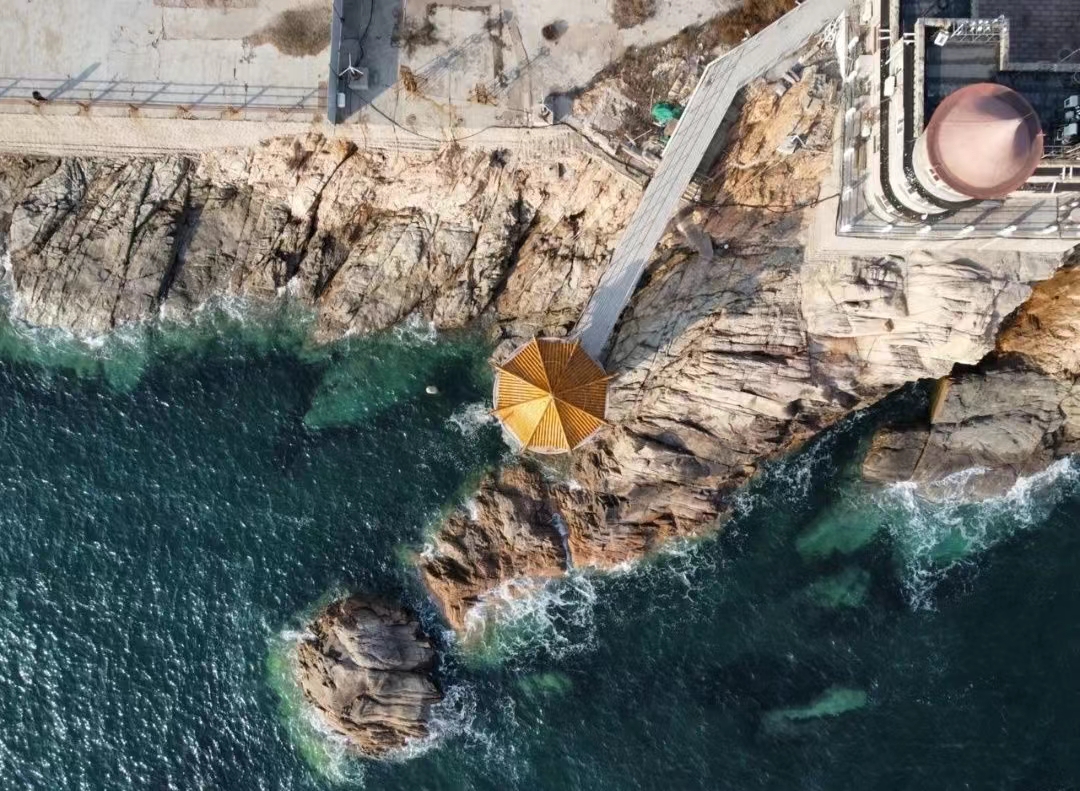 Laoshan District - Wheat Island Lighthouse. Photo source: Red @TinkyZzz

In any given sunny day, we recommend that you take a cable car all the way up Laoshan, where you could enjoy the beauty of the mountains and the sea all at once.Laoshan has unique geographical advantages. If you can find a suitable place to live in popular villages such as Qingshan Village and Huangshan Village, you will not only taste the rare jellyfish feast, but also experience the simple folk customs like a local.Shinan and Laoshan share the most beautiful coast in Qingdao. There are also the most popular shopping mall in Qingdao including the Mixc City and the most high-end shopping mall Hisense PlazaTherefore, it is also the most expensive area in Qingdao. The current Metro Line 2 and Line 3 intersect in Vientiane City. In the future, Lines 4, 5, 8, and 11 will be available, and the status of Shinan as a core area will be further enhanced.
---
Shibei District & Licang District



Tsingtao Beer Museum, Shibei District, photo source Red@Dalin Angela
This area consists of Shibei, Sifang, Licun, and Cangkou, which have been reconstructed many times in the historical division of administrative regions. Xinduxin is also located here, which is the fastest growing segment in Qingdao in the past ten years. CapitaMall is also one of the most popular shopping malls in Qingdao.There are many CBD office buildings at the junction of Yanji Road and Shandong Road, providing young people with job opportunities comparable to first-tier cities, as well as rich residential resources.This area also has a strong atmosphere of life. As it hosts the two most famous pedestrian streets in Qingdao (Taitung Pedestrian Street and Licun Pedestrian Street).Living near these two largest business districts, meeting with friends in Licunhe after work has become one of the most popular social activity.The construction of Metro Lines 4, 5 and 8 will also be completed in the future. Shibei District is also the preferred living area for many college students after graduation.

---
Other areas



Huangdao Yumingzui Photo source: red@Shirley
In addition to the four districts mentioned above, Chengyang District, Huangdao District, Jimo District, Jiaozhou City, Pingdu City, and Laixi City are developing rapidly with their own characteristics.The high-tech zone in Chengyang District was once regarded as the future core area of ​​Qingdao, gathering a large number of high-tech industries and attracting high-tech talents to settle here.A large number of houses have been built along the beach scenic spot in Huangdao District, which has become the most concentrated area of ​​vacation houses in Qingdao. In summer, drinking beer with friends in the beer city, couples riding the Ferris wheel at the sea carnival, and strolling on the golden beach after dinner are all popular activities.Jimo is one of the regions with the longest history in Qingdao. The newly built ancient city of Jimo has also become the ancient style of Qingdao. From the surrounding houses you could overlook the entire ancient city, which is especially suitable for those who are interested in traditional culture.Jiaozhou Chinese cabbage, Pingdu Daze Mountain grapes, and the whole fish feast of Laixi Lake Reservoir are all representative agricultural products of these three places.
---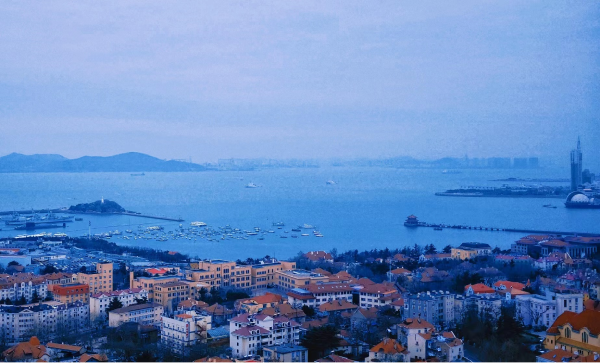 A bird's-eye view of Qingdao, where the sea and the sky are the same color
---
Welcome to Qingdao! Where the blue sea and the undulating mountains are intertwined, where you will enjoy the beauty of the mountains and the gentle sea breeze. And hopefully, where you will meet a group of friends to taste beer from all over the world with.