Going to Xiamen and visit the sea has become a new romantic endeavour for many. Many people come to Xiamen from all over the country for the mysterious and beautiful fluorescent sea. The little blue tears scattered in the sea like broken diamonds, like a beautiful starry sky that has been crushed which never fails to fascinate its visitors. This ocean city benefits from its mild climate making it undoubtedly a great place to live. Therefore, we want to help you find your home in Xiamen with this rental guide, we will show you the two parts of Xiamen: inside the island and outside the island, hopefully you will be able o decide where to live in this exquisite city.

Xiamen Reef and Sea

---
Inside the Island: It consists of many islands such as Siming District, Huli District, and Gulangyu Island. Xiamen Island, which consists of Siming District and Huli District, is the center of Xiamen.
Siming District:
The name literally means "missing the Ming Dynasty". Zheng Chenggong changed Jiaheli to Siming Prefecture, which is still being used today. Siming District is the old city center of Xiamen.If you live in Zengcuoan, you'll find yourself among many cafes, don't hesitate to visit one of them as when the sea breeze blows, you can feel the unique tranquility of life. Along with Caima Street, Huaxin Road, Xi'an Road Flower and Bird Market and other neighborhoods and alleys full of atmosphere of the ancient life in southern Fujian.If you like to go shopping you can choose to live near the Lianban business district; or around Bailuzhou Park, Bay Park and other parks if you like to walk in parks. Or you can simply live close to the most beautiful university in China, "Xiamen University", is also located in Siming District. Going for a walk in the campus of Xiamen University at night will certainly give you the chance to relive the sweet college life.Xiamen Metro Line 1, Line 2, Line 3, and Line 4 run through Siming District. So you won't have to worry about transportation in Siming District.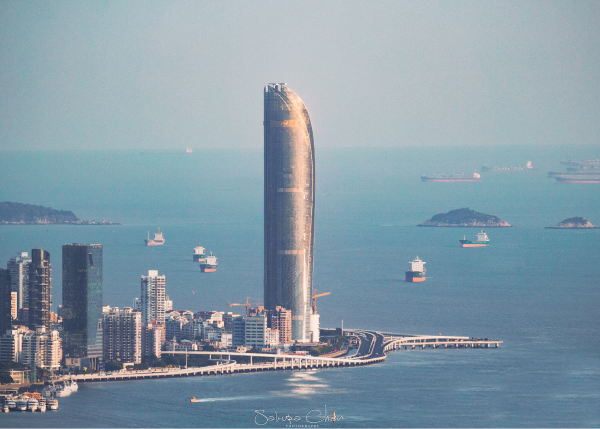 Twin Towers in Siming District
Huli District:
Located in the north of Xiamen Island, it is an important hub of Xiamen Island's external traffic.Wuyuan Bay on the northernmost side of Xiamen Island is located between Xiamen Gaoqi International Airport and Xiang'an Undersea Tunnel. It is surrounded by three major shopping malls, namely Rainbow, Tesco and Wanda. Living near the Wuyuanwan Wetland Park, you'll have the fresh air purified by the "urban green lung". Every March, you can also watch a large number of egrets nest and breed in the park, and experience the magnificent nature of birds migrating from north to south.Huli District is traversed vertically and horizontally by Metro Lines 2 and 3, The Huli District, which belongs to the island, has higher rental prices. Wuyuanwan has a slightly higher rental price than other areas due to its unique advantages.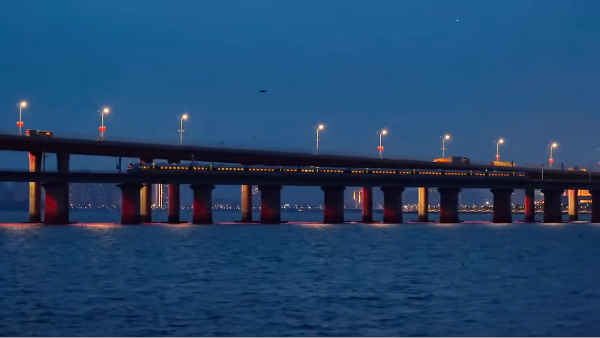 Huli District Seawall Park, the first marine subway in the country
---
Outside the island: Jimei District, Haicang District, Xiang'an District, and Tong'an District are the mainland areas along Xiamen Bay.
Jimei District:
The surrounding supporting facilities are complete, and the beautiful Jimei District is an area driven by education and tourism.Jimei University, with its profound cultural heritage, has a history of 106 years. Jimei University, Huaqiao University and other institutions are gathered here. Living around colleges and universities and immersed in a strong cultural atmosphere is also a good choice for renting.There are subway lines 1, 4, and 6 in this area, taking Metro Line 1 to Jimei Village Station, you can feel the same type of sea subway in Spirited Away, which is definitely a unique and wonderful riding experience.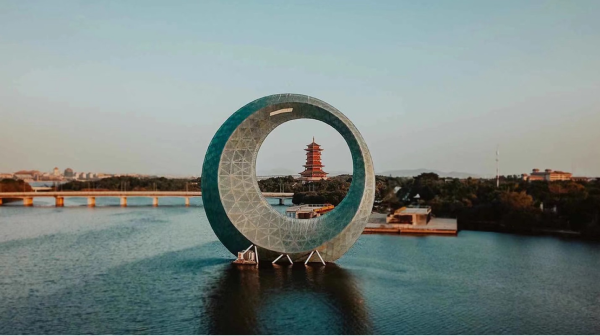 Jimei District - Moonlight Ring

Haicang District:

Located in Haicang Peninsula, it is an important port for trade in southern Fujian. Haicang Bay and Maluan Bay are the core areas of the two bays and are relatively popular places to live.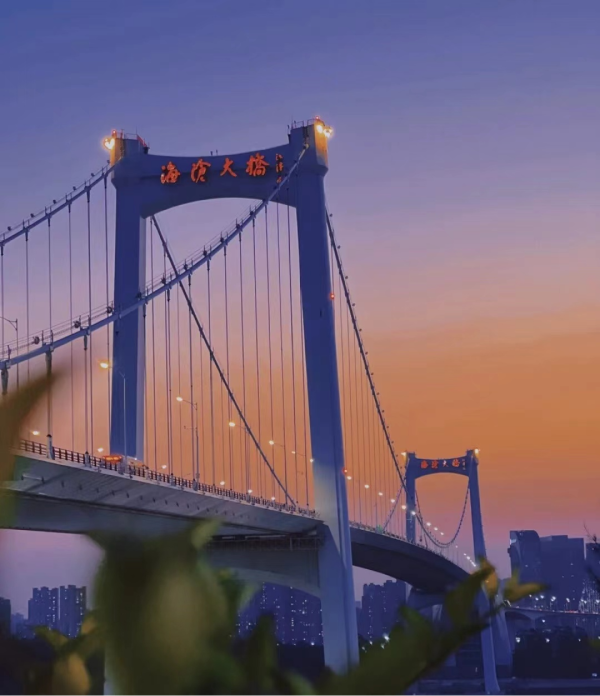 Sunset of Haicang Bridge

Xiang'an District:

Xiang'an District can be reached from Xiamen Island through the Xiang'an Undersea Tunnel. Dayan Island is the location of Xiang'an Airport in the future, and Line 3 is the new airport line. The tails of Line 3 and Line 4 pass through Xiang'an District, making the transportation here much more convenient. Rent in this area are relatively cheap. If you have just graduated with little savings, this area might be a good choice. Tong'an District: alias "Yincheng", is a famous hometown of overseas Chinese and the ancestral home of Taiwanese. Metro Line 4 has two stations in Tong'an District, Guanxun and Bingzhou Island, and the upcoming Jimei-Tong'an section of Line 6 will bring convenient transportation to the district. Living in Tong'an District, rents are cheaper and living costs are lower.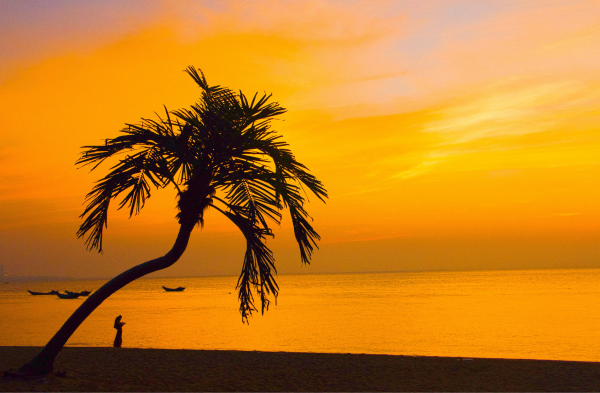 Palm Trees at Dusk

No matter which area of Xiamen you choose to live in in the end, Wellcee will help you finding your own warm home in this great Garden City. We wish you a wonderful stay in your own "nest" in this romantic city.Thanks to "Xiamen Flash Point" for the kind support of pictures of Wellcee Xiamen City Guide (Figure 1 & Figure 2); Red blogger @滴滴答滴哒 for authorizing the use of Figure 5. Special thanks to Wellcee's friend Xiaolin (随心飞).