When you think of Kunming, what comes to your mind? Is it the gentle breeze blowing on your face while walking by the green lake at night? Kunming, capital of Yunnan Province, is known as 'the City of Eternal Spring' for its pleasant climate and flowers that bloom all year long.
Kunming has gained its popularity as a city to settle in among young Chinese, it has long been known as one of China's most liveable cities for its equable climate, it remains a very pleasant place to kick back for a few days. For visitors who haven't succumbed to the laid-back attitude of the place, there are plenty of temples and national parks nearby to keep you busy during the day and a fair few craft breweries and cool bars to hold your attention at night. If you happen to decide to live here for a while, just take a look at this Kunming rental guide organized by Wellcee~
1. Wuhua District
Of course, like other Chinese cities, the face of Kunming is constantly changing and most old neighborhoods have been torn down to make way for shopping malls and towering new residential complexes. Traffic jams, unknown even a few years ago, are now a common occurrence. Yet the essentially easy-going nature of Kunming is, thankfully, still the same. As one of the bustling main urban areas of Kunming, Wuhua District is a popular place to live near Cuihu Lake.
For those who want to live near the business district, you can choose Nanping Pedestrian Street and Kunming Old Street. It used to be the financial, commercial and entertainment center of Kunming. There are both bustling department stores and busy night snack markets.
It is worth mentioning that Wuhua District not only has well-developed transportation lines, but also sightseeing buses, allowing you to experience a different style in the bustling city.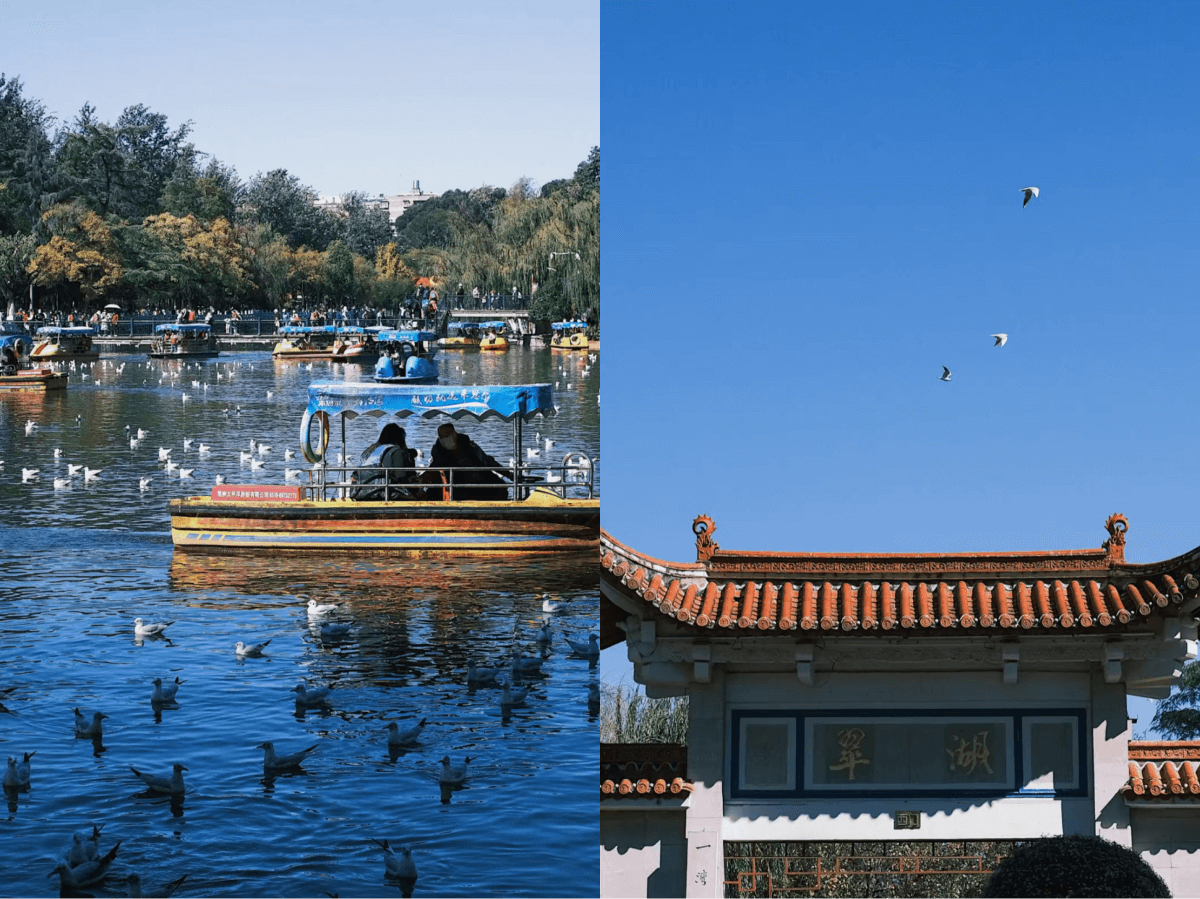 Cuihu Lake (Image from Red@AmberWhatever)
2. Panlong District
Panlong district takes its name from the Panlong River, Metro Line 2 passes this area. Making metro station Beichen and Tongde Square popular rental areas. Although there are many old communities, the surrounding supporting facilities are quite mature and complete. If you like to enjoy the natural scenery, you must not miss Heilongtan Park. There are nearly 4,000 maple trees here. You can also walk into the Metasequoia Wetland in Dianwei Village and enjoy the colorful red Metasequoia in the morning. This neighborhood is also a gathering place for outdoorsy crowd. If you are into hiking and cycling, living here is a good choice.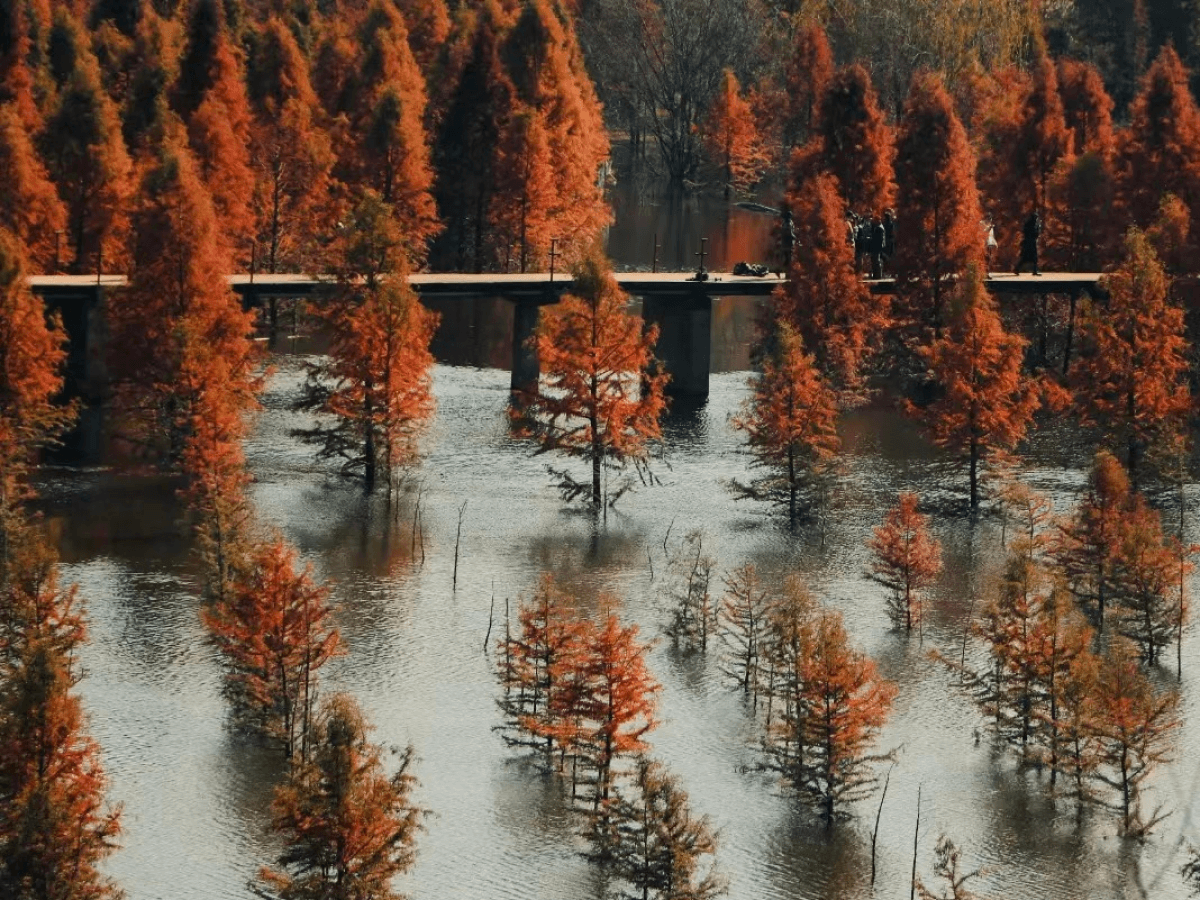 (Image from from Red@H, Huang Xiansen)
3. Guandu District
It is one of Kunming's main urban area. The name Guandu came from the ancient ferry port of Dianchi Lake. It is one of the fastest economic growing district in Kunming. It is one of the famous historical and cultural towns in Yunnan; also the origin of Ancient Dian Culture. The Golden Horse (Jinma) Temple is one of the earliest monasteries in Kunming. The Golden Horse Temple was founded in Tang dynasty, then reestablished during Ming dynasty. The nearby old communities also have the life style of old Kunming, which is suitable for shared apt. However, if you want to rent an exquisite one-bedroom apartment, you can choose nearby business districts such as Century Jinyuan, Xinyezhou Sports City, and Haile World Shopping Center.
All six subway lines pass through here. Renting a house along the subway line is very convenient to go to the city center or the university town.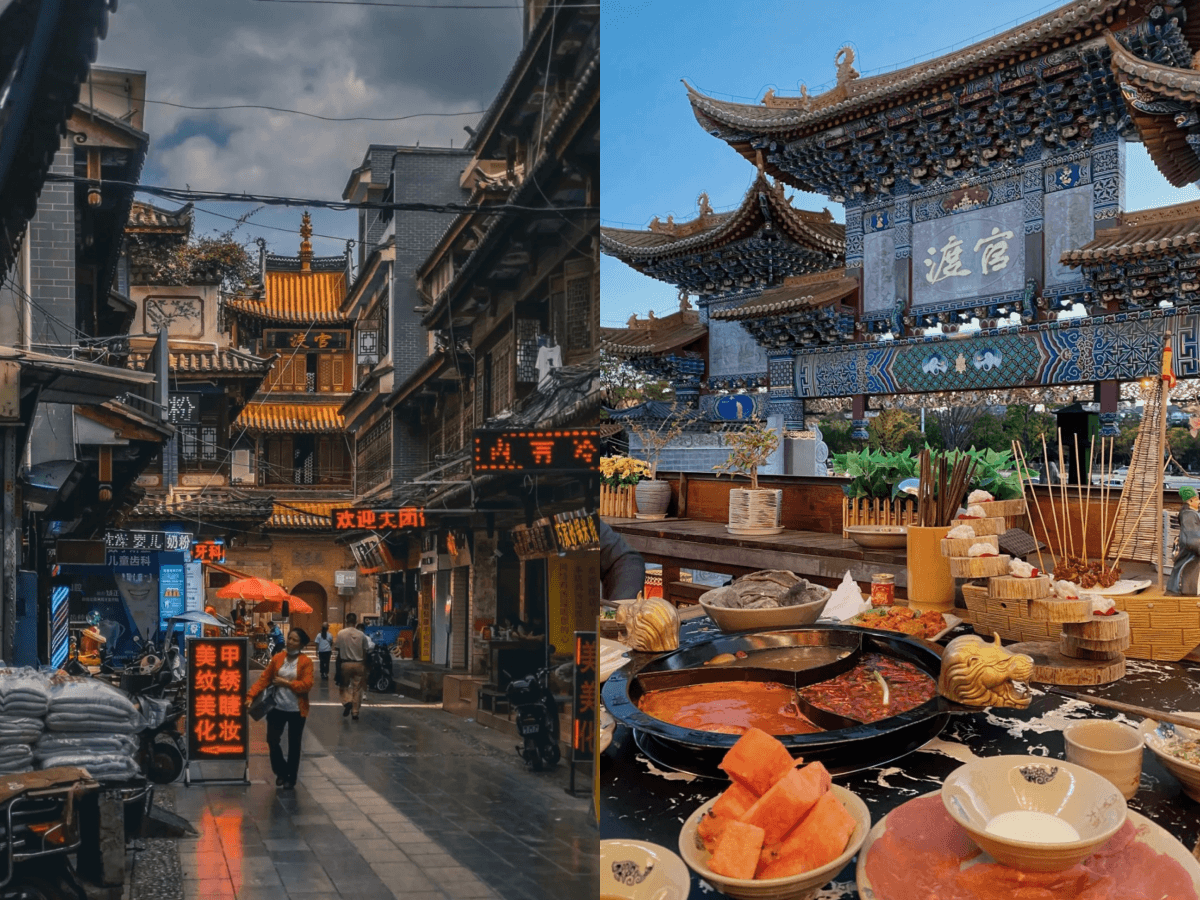 (Image comes from Red@阿和@有吴安拉)
4. Xishan District
With favorable weather all year round, Xishan District is a beautiful place worth exploring. especially from March to October when blooming flowers, ripe fruits and festival activities all gather together. With a long history, Xishan District enjoys lots of unique located festivals and activities, such as Dragon Boat Festival, Horse Running festival, Torch Festival. Because of this, this is the area with the highest rent in Kunming, especially near Dianchi Lake Resort, which is considered the wealthy area of ​​Kunming.
If you like shopping and entertainment, you can live near Park 1903. Where European-style churches, Crystal Arc de Triomphe, Fountain Square, etc. mixed with Kunming's original style, making it the most artistic and design business district in Kunming.
The communities near Metro Lines 3 and 5 are also popular living choices in Xishan District.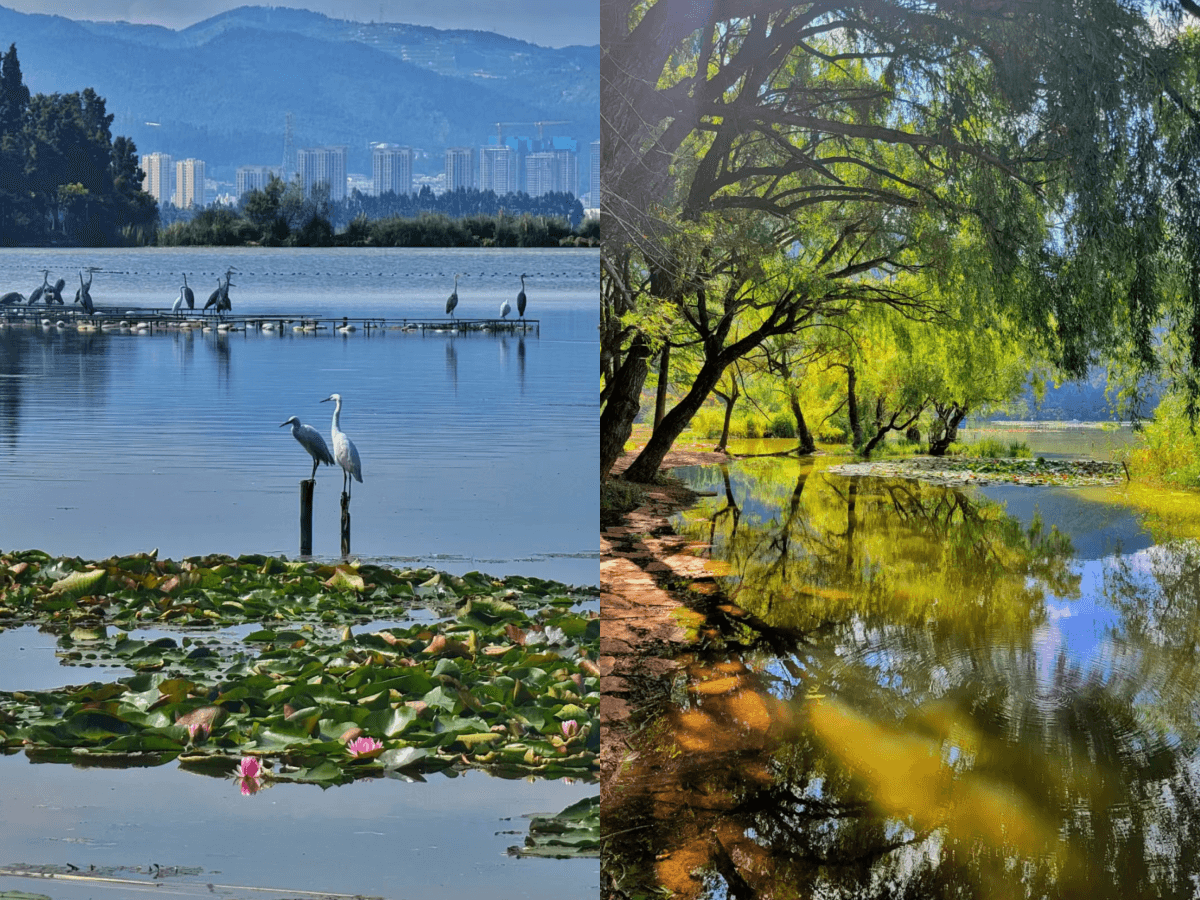 (Image comes from Red@Allen Allen)
5. Chenggong District
Chenggong District has fully used the advantages of being the main gathering place for colleges and universities in the province. There are Yunnan University, Kunming University of Science and Technology, Yunnan Normal University and many other colleges and universities gathered here. The academic atmosphere is very strong, which is more suitable for college students.
As one of the main urban areas, Chenggong District is a little further aways from the center, but the rent is also much cheaper. If you live near subway lines 1 and 4, transportation will not be such a big problem.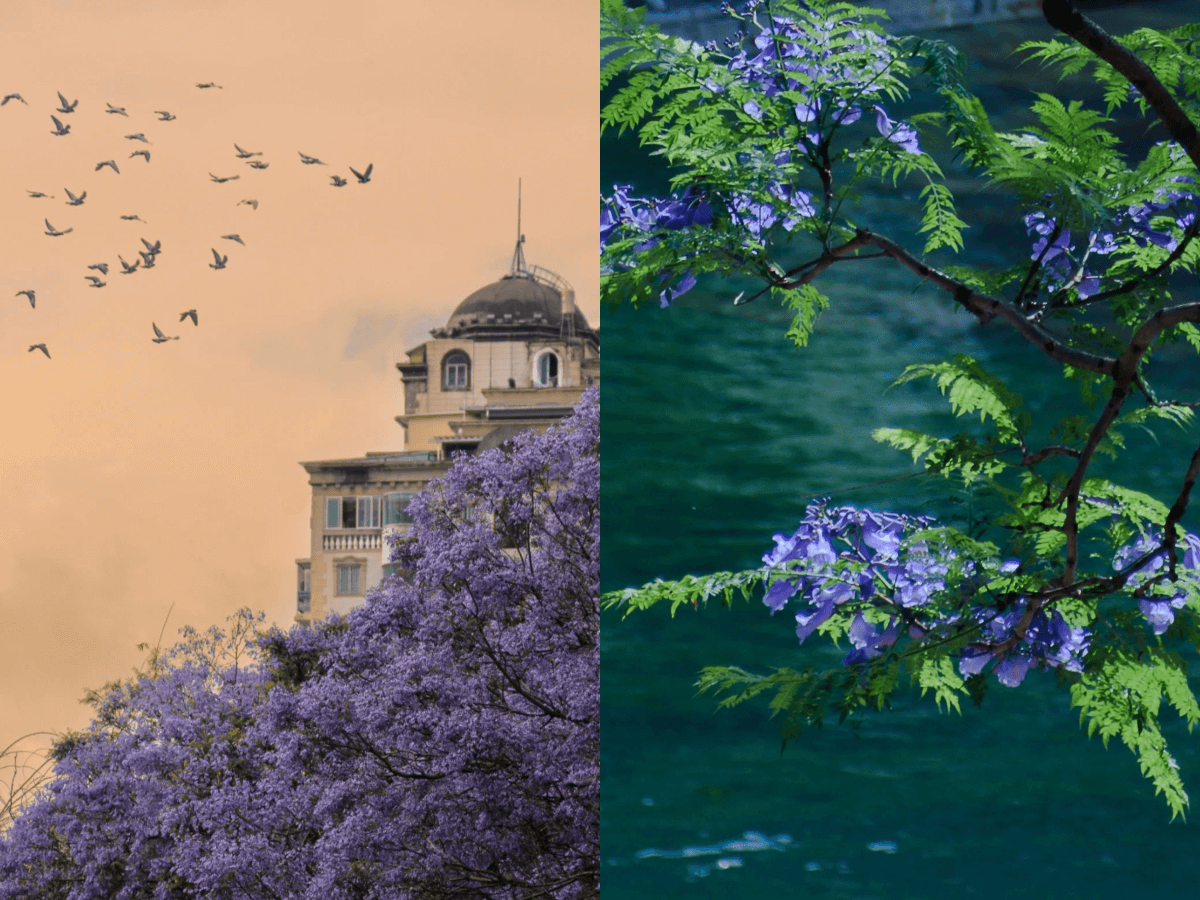 (Image comes from Red@Xiong Da's photography diary)
Kunming, where every season is like spring: changeable but not too extreme. It is a good place to escape a hot summer or a frozen winter. Covered with blossoms and lush vegetation all year round, Its beautiful natural scenery and colorful ethnic culture make Kunming one of the top liveable cities in China. Wellcee is here to provide a decent rental environment for everyone, we wish you a great time in Kunming!