Yuexiu Wealth Center——Overlooking Wuhan with wide viewWuhan is a city with rich cultural heritage. Although it has been known as "the thoroughfare to nine provinces " and the "Chicago in China", its Hot Dry Noodles (pinyin: rè gān miàn), duck necks, or the cherry blossoms in Wuhan University gained more popularity. The whisperings from the steam of Han River and the Yangtze River are symbols of Chinese civilization and culture. The aroma of delicious Hot Dry Noodles wakes people up, starting their new days with power and energy. The noises in the old alley collided with tranquillity of high-rise buildings, they crushed together.

Wuchang, Hankou and Hanyang are separated by the Yangtze and Han rivers. Three towns stand at the confluence of the two rivers. As Nanshan Zhong said, "Wuhan is a heroic city", let`s explore how to design best living experience in this city!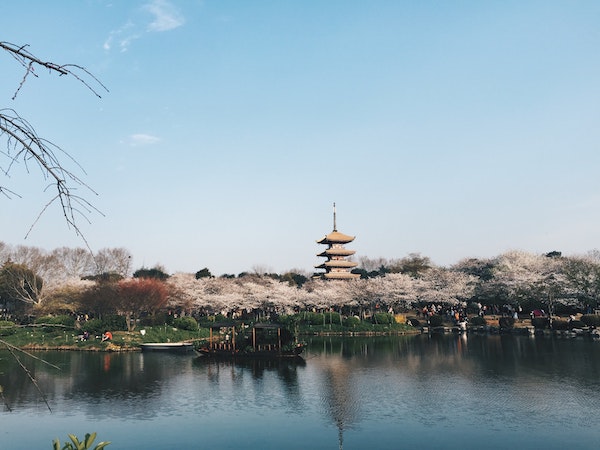 ---
Wuchang District:

Xinhai revolution broke out in Wuchang which makes it famous. You can find many historical sites here, including the Gate of Uprising, the Red House, the Fangyingtai and the Wuying Pagoda, and more than 100 other sites. The most memorable of which is the ring from chime-bells created at Chu dynasty in the Hubei Museum. If the Yellow Crane Tower and the East Lake Mo Mountain are not enough for you, go to visit library located in the most beautiful universities near the lake, Wuhan University, refreshing yourself with the aroma of books. As an historical city, Zhonghua Road, Liangdao, the Yellow Crane Tower, Shuyi Road and Ziyang are places with a large number of old neighborhoods. Since Wuchang has being actively renovated, primary education and sports facilities is in high standard. The pace of life is quite slow and living cost is not expensive. The distribution of shopping outlets in conjunction with the residential areas ensures qualified living life. Those who own a high-paying job with will enjoy life here.The metro lines 2, 4, 7 and 8 and the bus network has completely covered this area. People here will never have to worry about having a place to have fun!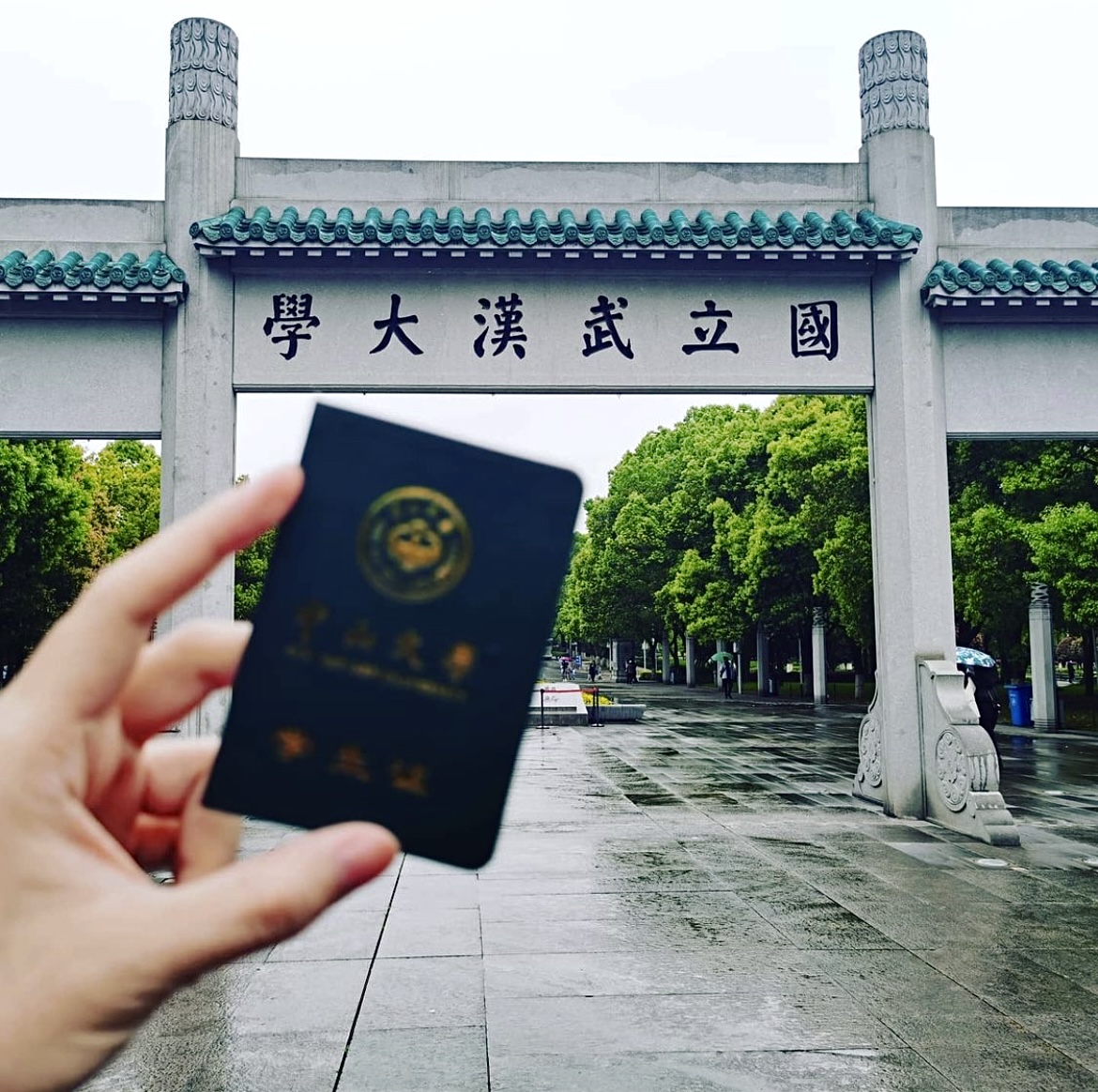 Elite university——Wuhan University

---
Hongshan District:

Start from Jie daokou, walk to the "China Optics Valley", which gained equal reputation as "Silicon Valley". Led by Huazhong University of Science and Technology, this knowledge-intensive area is packed with many amous universities. As a high-tech industrial development zone, the housing rent remain relatively high. Line 2 connects Line 7, Line 8 and Line 11 help you cope with peak commuting times. Optics Valley is equipped with abundant resources and convenient transportation, which deserves expensive housing price. This place seems as a rising star representing the modernity of Wuhan. The fast pace life can be a little stressful, but that won't discourage young people to follow their dreams, challenge themselves and seize opportunities.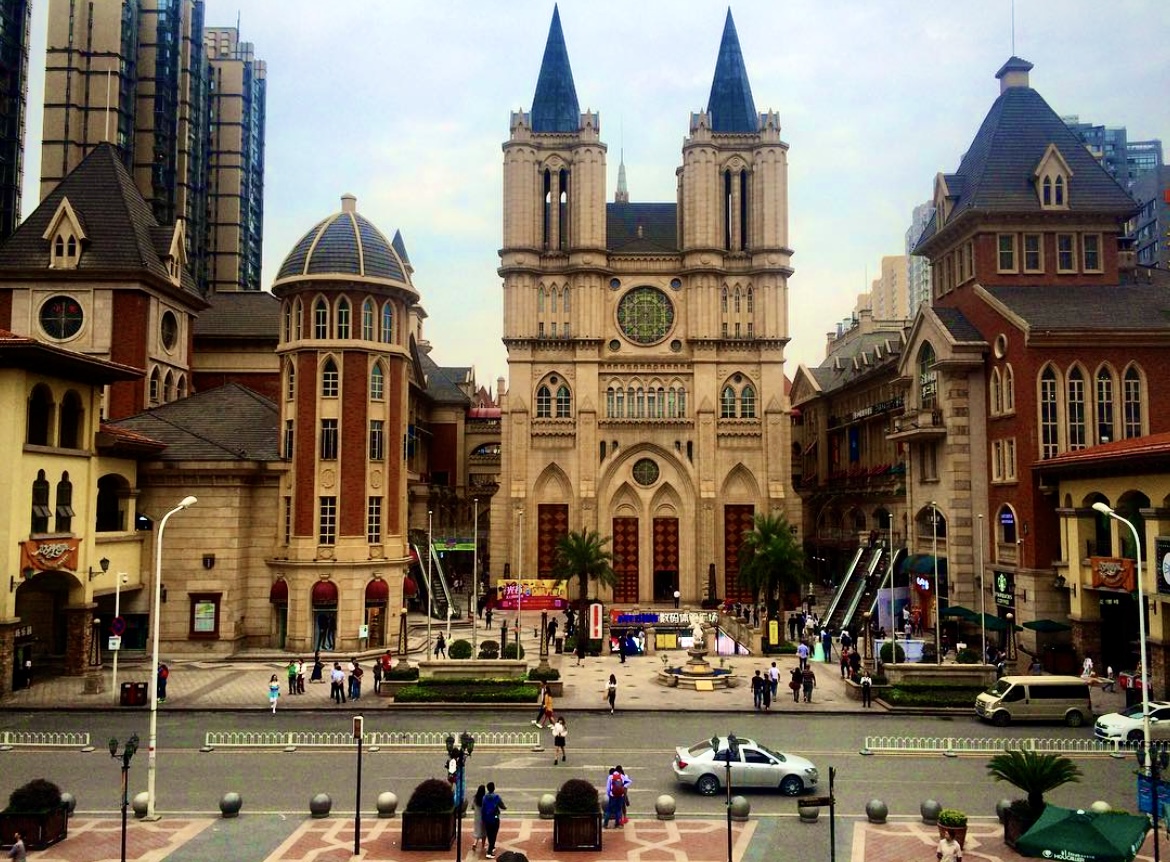 European architecture from Optics Valley walking street

---
Jiangxia District:

A breeze winnowing the lake, everything is in silence. There is a campus near the Tangsun Lake. Youthful and energetic students inject vibrancy to the district.The public transport is extremely convenient, Line 2, Line 7 and Line 8 take you to anywhere you want. This place is far away from city center which leads to low living cost. It is a cool city place and long commutes are expected. Pick a good spot to watch sunrise and sunset by Tangsun Lake with your lover, indulging in the beauty and romance.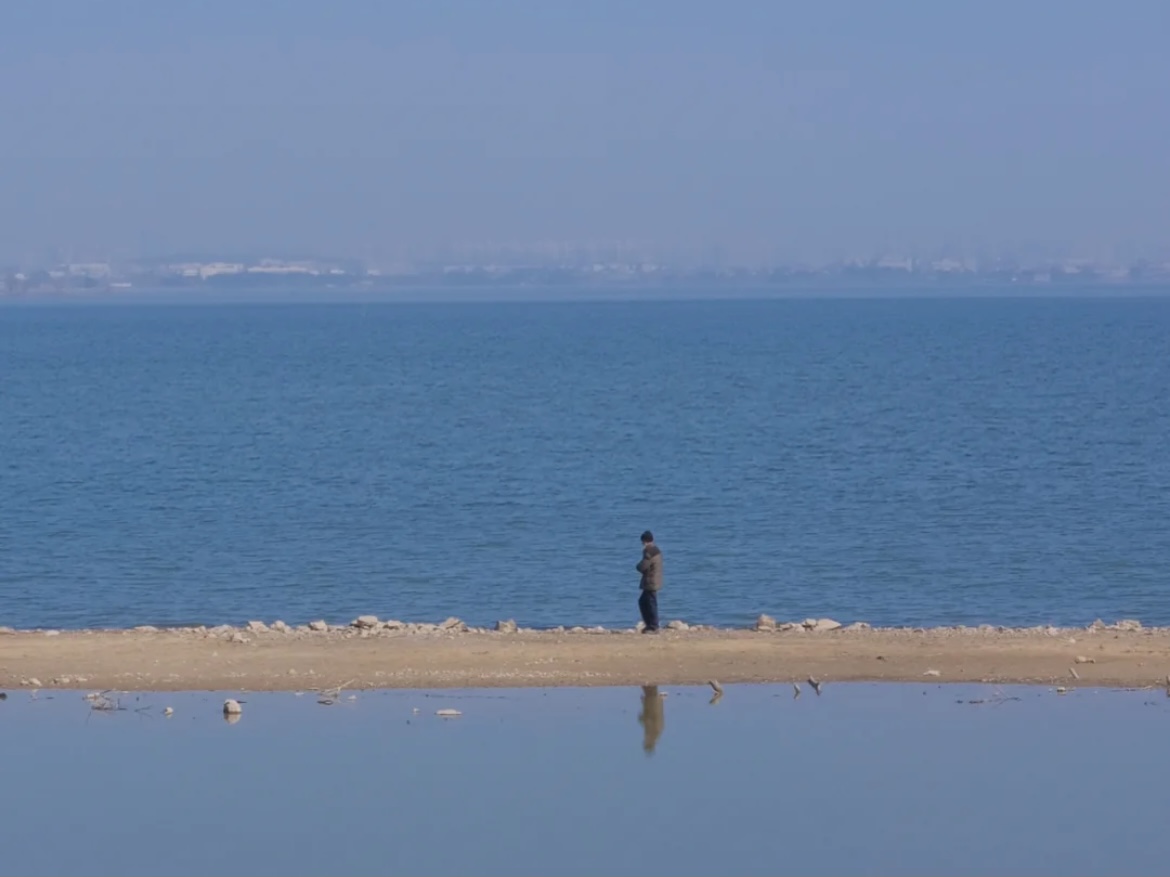 The largest lake in the city in Asia—he sunset of Tangsun Lake

---
Jianghan and Jiangan District:

Hankou has been known as "the most prosperous place" during ancient time in China and " Chicago in China " in the early 20th century. Jianghan District and Jiangan District are closely linked, with underground lines decoding a complicated network. This place provides convenient transportation. From skyscraper to old residential buildings, Hankou consists with people from different backgrounds.There are seven metro lines in the area, gained the most convenience to travel around Wuhan. Living areas combined with both commercial circles and resident communities, price vary according to specific locations. So you can rent the suitable depending on your own situations. The life in Hankou is cozy and comfortable. When you finished hectic work, there is always something waiting for you to have a good relax.

Night view from Wuhanguan Marina

---
Qiaokou District:

As old saying goes: The "lesser hermit" lives in seclusion in the country, the "greater hermit" does so in the city. Qiaokou would be the best place for the latter ones. It sits on the northern bank of the Han River, the confluence of two rivers. Like a hidden paradise amid the hustle and bustle of Wuhan. Hankouli pedestrian street is always crowded with tourists while still remain its simplicity. So qiaokou will be a better option if you want to experience its own simple and rustic nature after busy work. Line 1 runs through the area and with other four underground lines, Line three, four, six and seven, which absolutely satisfy travellers` daily needs. Most of the houses are old, but the prices are lovely. If you like a peaceful and tranquil life in a big city, why not settle in Qiaokou?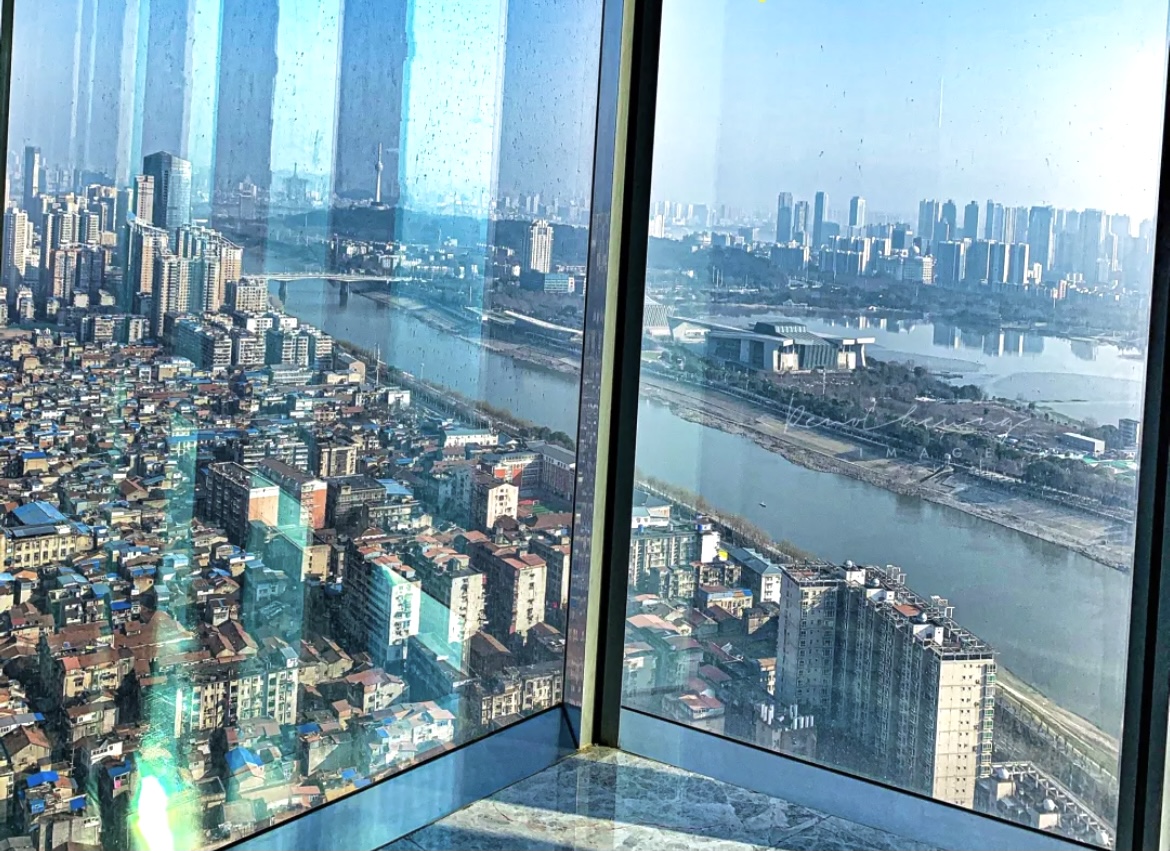 Yuexiu Wealth Center—Overlooking Wuhan with wide view

---
Hanyang District:
Hanyang is located on the south bank of the Han River. served as the industrial centre of Wuhan. with a dual reputation as an industrial and scenic area. Ancient poets once described it "The sun on the fair-day river shineth and on trees of Hanyang Town." It is also the origin of story about "high mountain and running water, hard to find appreciative friends". Life in Hanyang is a mix of industrialization and poetry, and the Guiyuan Zen Temple also rests here with peace.Hanyang provide plenty of rooms for renting, in spite of limited underground choices, lines 4 and 6. However, bus also easily to found anywhere. There are four huge bridges connected directly to Wuchang and six smaller bridges to Hankou, so easy to call a taxi for cross-district activity.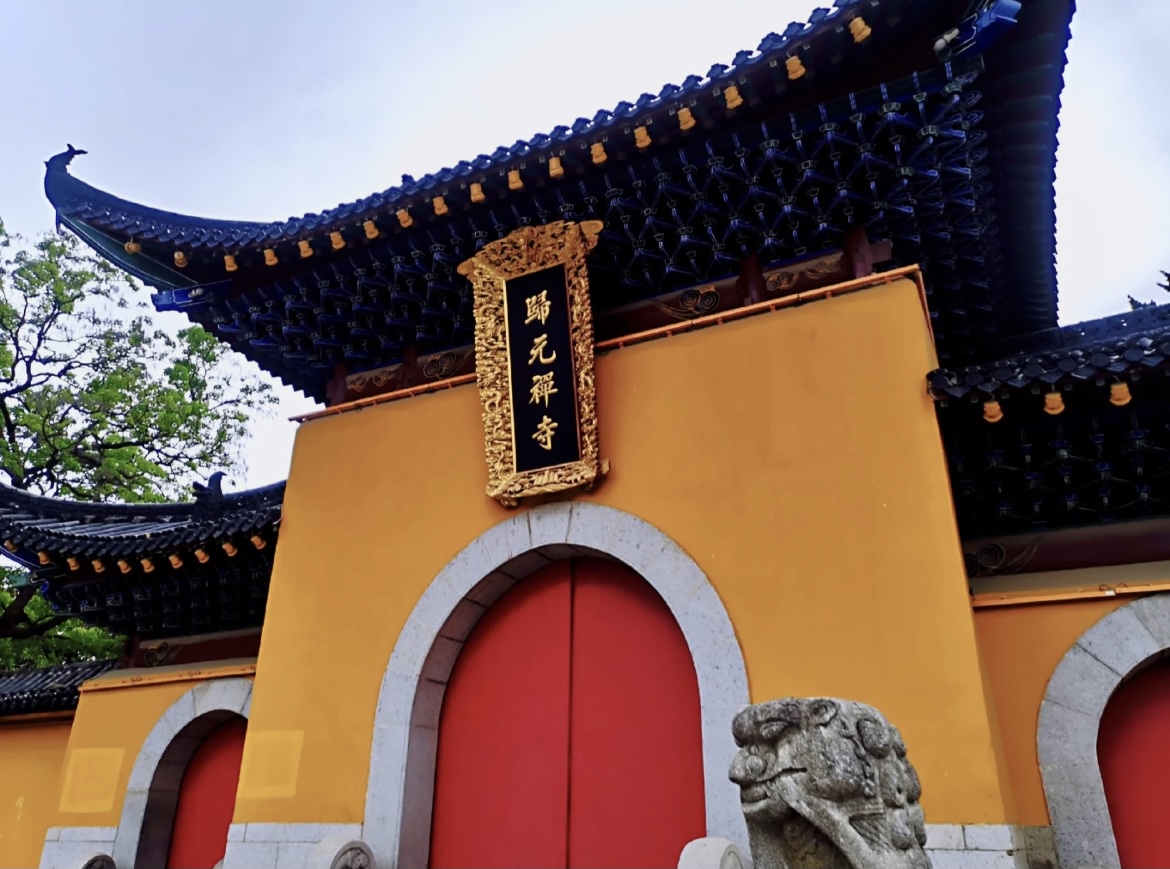 Inside view of the Royal Monastery in the Qing Dynasty - Guiyuan Temple

---
Wuhan has been reborn after the Covid-19 epidemic and is waiting with gratitude and expectation for each new face to arrive. Do you want to have a different renting experience? Modern but classic, artsy and wild, quiet and lively, start with Wellcee !