Chongqing is a city that many people would like visit again and again.The city is an important economic center along the Yangtze River as well as a historical and cultural center for the country of China.Chongqing is known as the 'Mountain City' with winding roads. When mountains and rivers collide with Chongqing locals' diligence and wisdom, it draws up unique mountain transportation mode. These dazzling and magical modes of transportation meet the travel demands of citizens and pursue practicality. While it has unique charm to the locals, for someone who is new, you can easily get lost in the crazy winding mountain paths.
How does one rent an apt in Chongqing then? Wellcee has completed this renting guide in Chongqing. Chongqing has 9 main central urban areas: Yuzhong, Jiangbei, Yubei, Nan'an, Jiulongpo, Shapingba, Dadukou, Beibei and Banan District.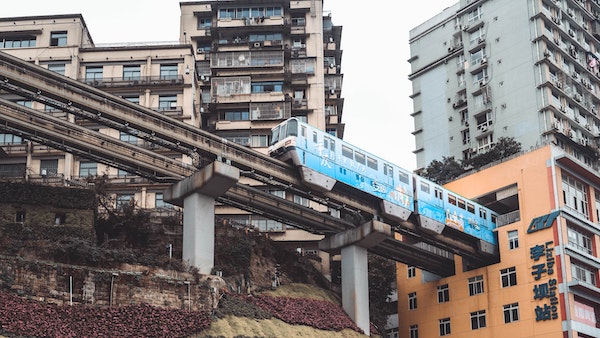 Chongqing Subway

---
1. Yuzhong District

Yuzhong District is known as the "mother city" of Chongqing, is the central district and heart of Chongqing. Surrounded on three sides by water, Yuzhong is effectively a peninsula between the Jialing and Yangtze Rivers. Due to the limited space and the fact that it is the main central business district, Yuzhong is the most densely populated district. Making it the best district to live in if you would like to see the dazzling and authentic Chongqing.
Yuzhong District is also the most mature area of ​​Chongqing, so the houses are relatively saturated. Line 1, Line 2, Line 3, Line 6, Line 9, Line 10 and other subway lines make the transportation in Yuzhong District very convenient.Jiefangbei Daping is a famous business district in Yuzhong. The surrounding facilities are complete. So it is also a great area to live in. There are many old houses in Yuzhong District, on contrary to the new houses in Yubei and Jiangbei areas, you could experience the authentic Chongqing lifestyle.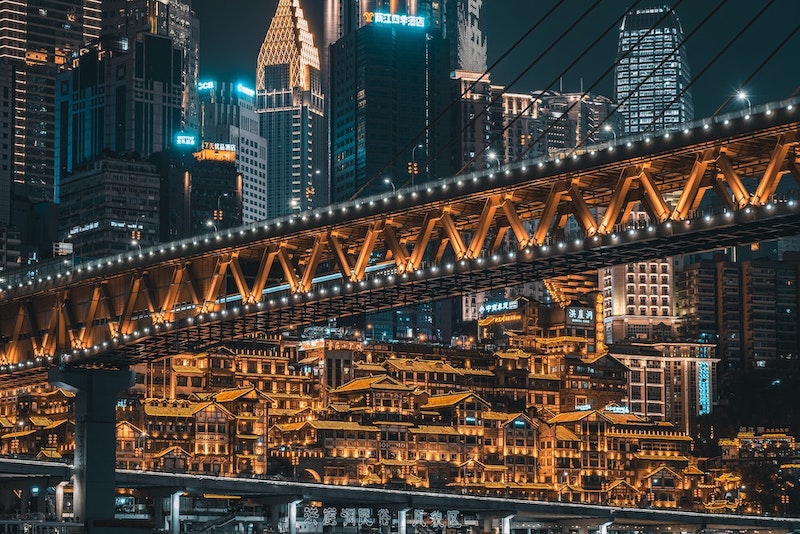 Chongqing Night View

---
2. Jiangbei District

Jiangbei district is located in the bank of the Yangtze River and the Jialing River. Taking advantage of proximity to water and the convenience of shipping, Jiangbei has been a thriving and prosperous commercial district in Chongqing. Its major business districts include Guanyinqiao and the bar street.
The public transportation in Jiangbei District is extremely developed, surrounded by Line 3, Line 4, Line 5, Line 6, Line 9, Line 10, Ring Line, and many subway lines. However, it is inconvenient to park here. It is particularly difficult to travel around the Yuao Avenue, Jialing River Bridge, Xinpaifang, Jiazhou Road, Jiujie, and Guanyin Bridge during rush hours.
Renting a house in Jiangbei District is suitable for trendy young people. As Jiangbei is working to develop into an international fashion center, not only endowed with natural beauty but also of unique temperament, which welcomes people from all over the world.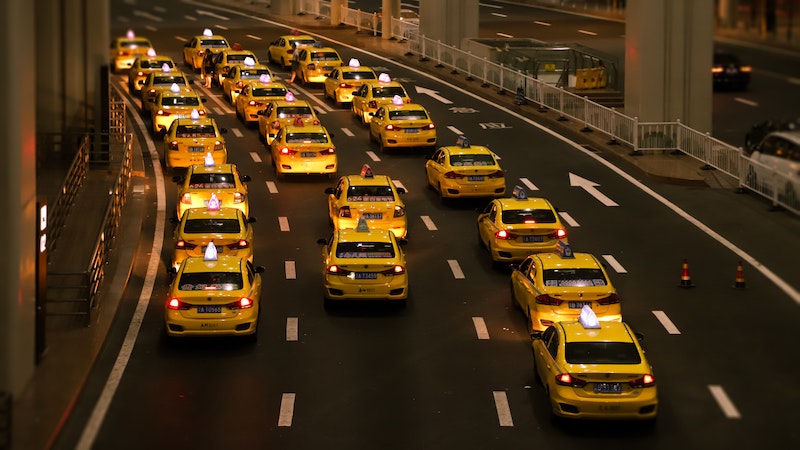 Chongqing Airport Taxi

---
3.Yubei District

Yubei district is a place with a beautiful landscape and a vibrant humanistic atmosphere. In addition to its pretty view, Yubei boats of extensive traffic networks, highways, subways, and train stations. Yubei also has plenty of resorts for relaxing, traveling, or taking a holiday.
There are four trunk railways, eight expressways and seven rail transit lines that converge here. But that's not all, because two major transportation hubs, Chongqing Jiangbei International Airport and Chongqing North Railway Station are situated in Yubei District. For people who have cars, it is especially convenient to live here.
---
4. Nan'an District

Nan'an District is located at the south of the Yangtze River, known as the municipality's entertaining room, Nan'an boasts an ideal space for production, life and ecology and is a good place to do business, live, have fun and travel. The mountain, the river, the island and the city are time-honored, cultured and charming. The district enjoys advantageous geographical conditions that makes Nan'an a good place to view the mountains, the Yangtze River and the night scene.
Nan'an is a district that pleases both locals and visitors. Line 3, Line 6, Line 10 and the Ring Line pass through the Nan'an District, and you need to cross the bridge to travel across the district, so it is more convenient to take the light rail. Chongqing University of Posts and Telecommunications, Chongqing Technology and Business University, and Chongqing Jiaotong University are located here, making Nan'an District a place of youth and fun.
---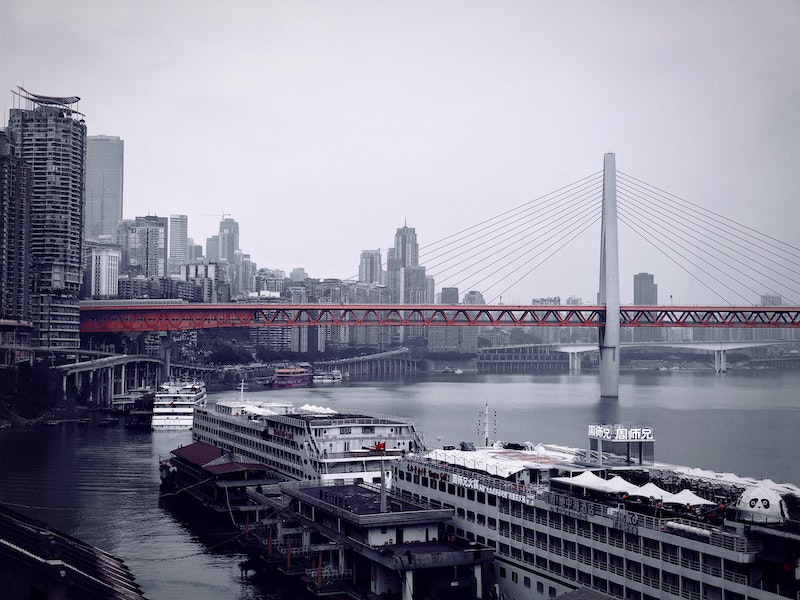 5. Jiulongpo District
Jiulongpo is a part of Chongqing's Yuzhong Peninsula surrounded by the Yangtze River and Jialing River, and is known as a "leisure resort".There are Line 1, Line 2, Line 5 and Ring Line in Jiulongpo District, and the light rail transportation is very convenient.
The rental price in this area is relatively low. Even if you live in the Yangjiaping business district, it will not be too expensive.and you will have beautiful environment.
---
6. Shapingba District

Chongqing University Town is located in the west of Shapingba district.If you rent a house in the University Town area, Line 1 will go directly to the main urban area within an hour; Line 9 and the Ring Line also pass through, so the transportation is convenient here.The rent in the university town is cheaper. The surrounding living facilities are complete, the transportation is convenient, and the living experience is very comfortable.
Wellcee is determined to create a place to help both locals and expats finding an apt that can be called "home" in the mountain city of Chongqing!