Dongguan, located in the mid-south of Guangdong Province and in the east of the Pearl River Delta, is known as "Factory of the world". Where millions of people migrate into with dreams for a better life.
Dongguan is also known as one of the "most liveable cities" in Guangdong. A number of historical sites are left in the city which has experienced a long and splendid history. Songshan Lake and Qifeng Mountain should not be missed on your list. They are ideal places for people to relax in the bustling industrial city.
There are four central urban areas and 28 towns within Dongguan City. We have came up with rental strategies for you in the main urban areas, including Binhaiwan New District, Songshan Lake High-tech Zone, and other towns. we hope this is helpful for you settling down in Dongguan!
1. Central urban areas (Guancheng, Wanjiang, Nancheng, Dongcheng)
The four central urban areas are the cultural, political and economic center of Dongguan. With a long history and profound cultural heritage, most universities in the city are located in Guancheng District; Wanjiang District is one of the birthplaces of Cantonese Opera; Dongguan Municipal Party Committee, Municipal Government and other government agencies are located in Nancheng District; Wanda Plaza, World Expo Plaza and other large shopping centers are located in Dongcheng District.
If you choose to live in the central city, you can eat the most authentic lychee wood-roasted goose, listen to an old man in the teahouse sing Cantonese opera, and feel the livilihood of the old city. Compared with the high rent in Guancheng District, the rent in Wanjiang and Dongcheng might be more affordable.
Metro Line 2 goes through the central city from northeast to southwest, and goes directly to Humen Town. Metro Line 1 is already under construction (expected to open in 2024). When the entire line is completed, it will be connected to the Guangzhou-Shenzhen network.
At the same time, Dongguan's high-speed rail is very convenient. The Guangzhou-Dongguan-Shenzhen/Foguan-Dongguan Intercity Railway run through the central urban area, leading to Guangzhou in the west and Shenzhen in the east.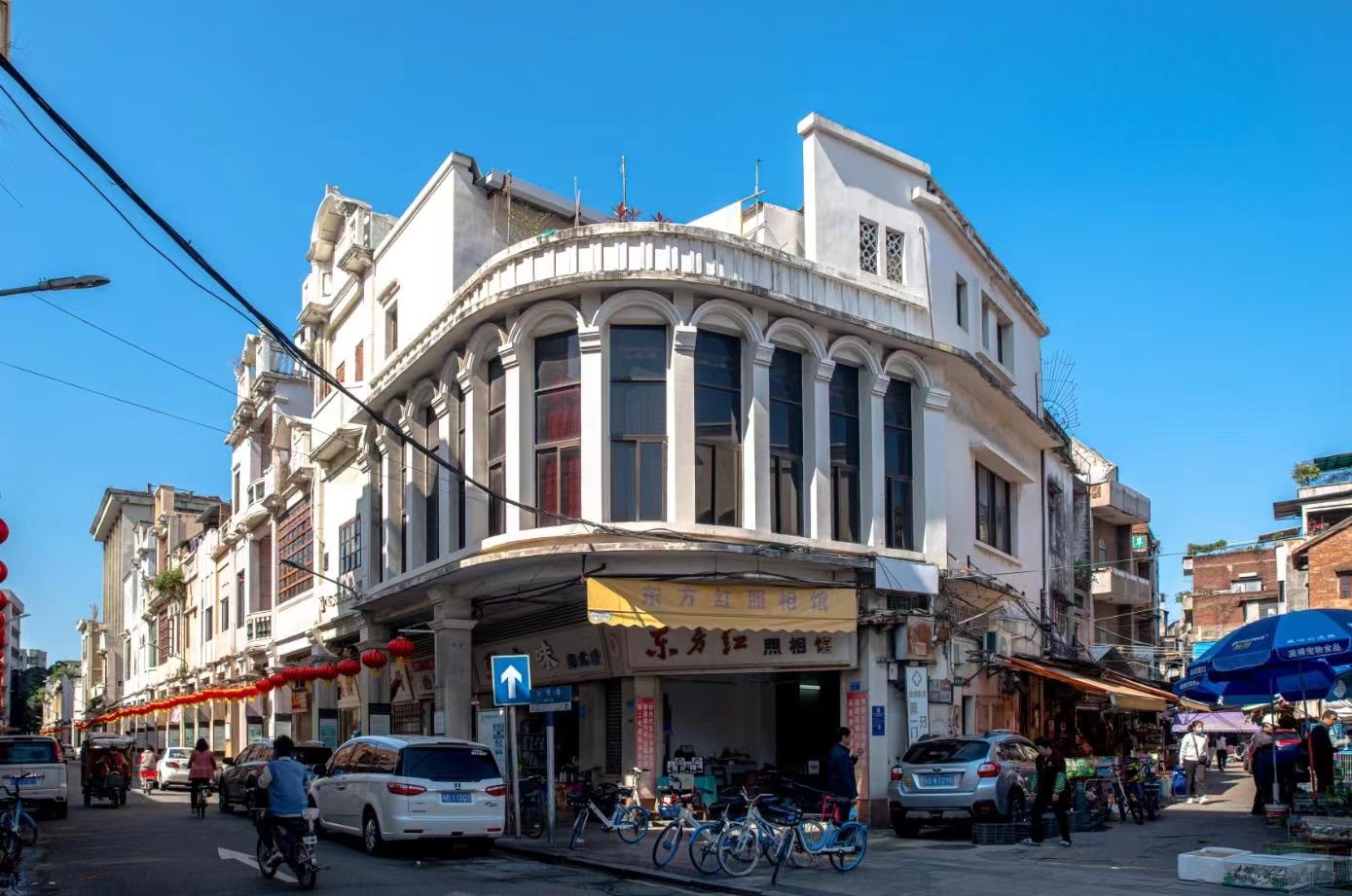 Guancheng District Old Street @大写岭南耳东尘(Red)
2. Binhaiwan New Area (Humen Town, Chang'an Town, Shatian Town, Houjie Town)
The Binhaiwan New Area has towns and streets like Humen and Chang'an, which are economically comparable to cities. At the same time, there are many manufacturing factories attracting a large number of young people who come to work.
Metro Line 2 runs through the two towns of Humen and Chang'an from north to south. Line 3 will also start from Chang'an Town and connect to Songshan Lake High-tech Zone from the southwest to the northeast. If you work in nearby factories you might consider living along the subway line. But the rent here is also a bit higher.
In addition, the Guangzhou-Dongguan-Shenzhen Intercity and Dongguan-Shenzhen-Hong Kong Expressway also pass through Humen and Chang'an towns, and commuting between these areas is therefore very convenient.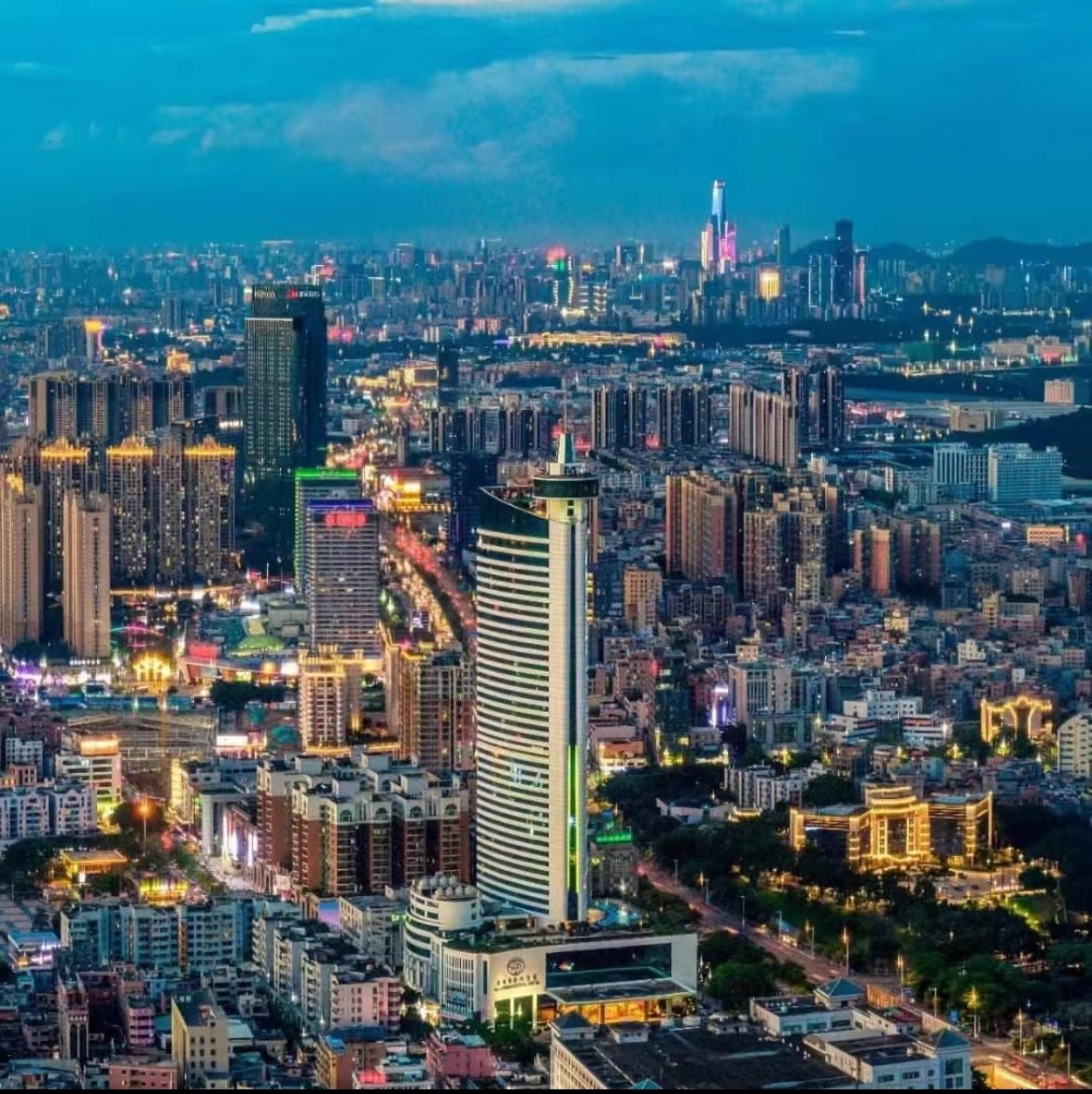 Beautiful night view of Houjie Town @dongguan.photo(ins)
3. Songshan Lake High-tech Zone (Chashan Town, Liaobu Town, Dalang Town, Dalingshan Town, Shilong Town, Shipai Town)
Located in the geometric center of Dongguan City, it has attracted a large number of high-tech enterprises, and the most famous Huawei terminal headquarters is also located here. Ecological parks like Songhu Yanyu allows everyone who works here to breathe the freshest air on the way to work.
It is the transportation hub connecting Dongguan with other cities: Dongguan-Huizhou Metro Line (Huizhou), Dongguan Metro Line 1 (to Guangzhou-Shenzhen), Dongguan Metro Line 3 and Dongguan Metro Line 5 (connected to Shenzhen Line 13) Passing through the area, living along the subway line would be a good choice for people working in Songshan Lake.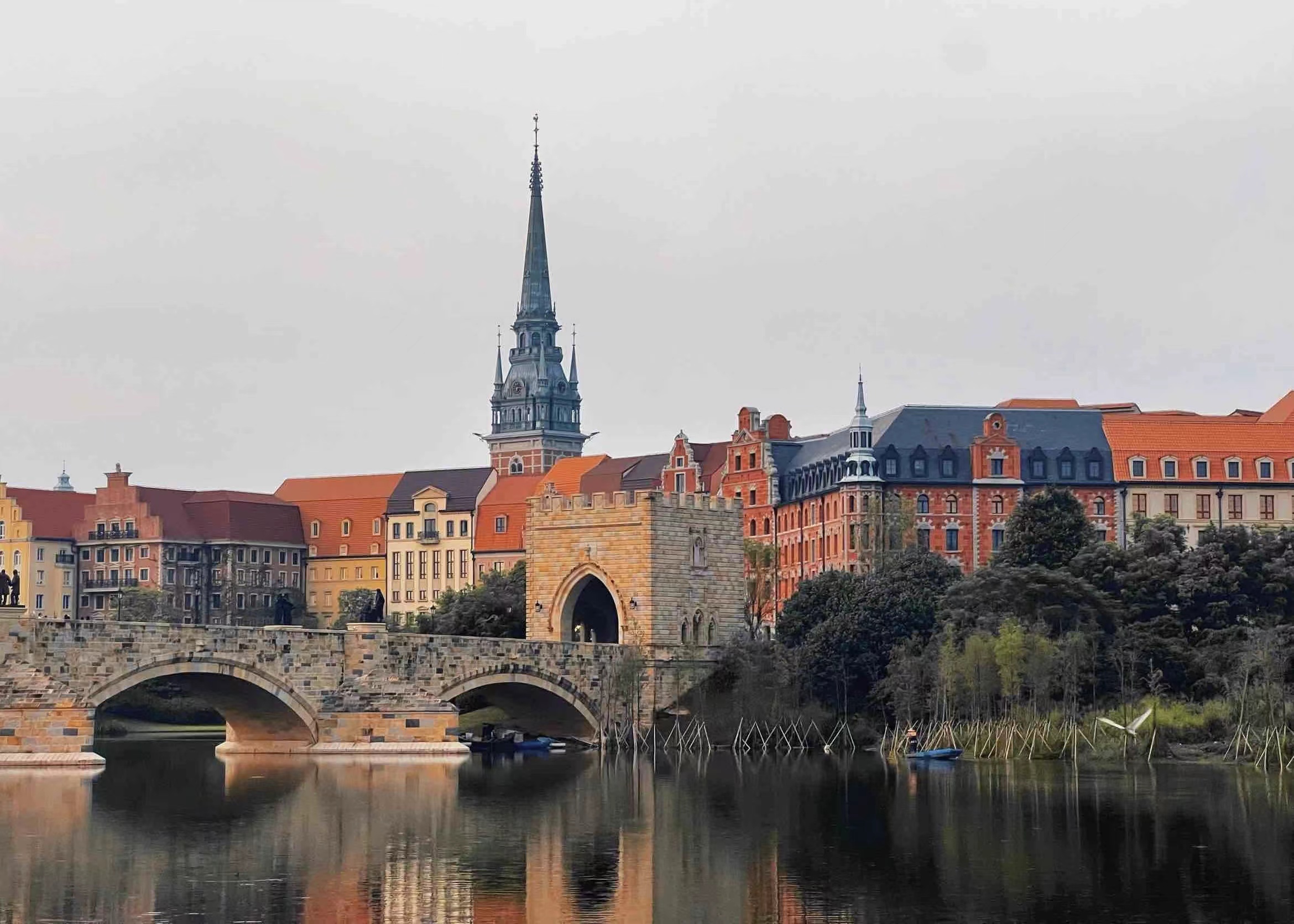 Dongguan "Hogwarts" - Huawei Songshan Lake Park @waiting (Red)
4. Other towns
In addition to the above-mentioned urban areas and major towns, there are more than 20 other towns in Dongguan that are also developing rapidly, with relatively low housing prices.
The new water town area, which consists of five towns including Mayong Town and Zhongtang Town has great ecological environment is very good. The eastern industrial park area consists of six towns including Changping Town and Xiegang Town undertakes the rapid development of Shenzhen's radiation channel. The southeastern Linshen area, which consists of five towns including Huangjiang Town and Qingxi Town, is also changing for the better under the leadership of Shenzhen. You can choose a rental location based on your specific work location and commute time.
Guangzhou-Shenzhen Intercity and Guanhui Intercity traverse the jurisdiction. Dongguan Metro Line 1 (connecting the Shuixiang Xincheng area-Central City), Metro Line 3 (Eastern Industrial Park-Songshan Lake Area), and Line 4 (Songshan Lake Area-Southeast Linshen Area) are also being planned for construction.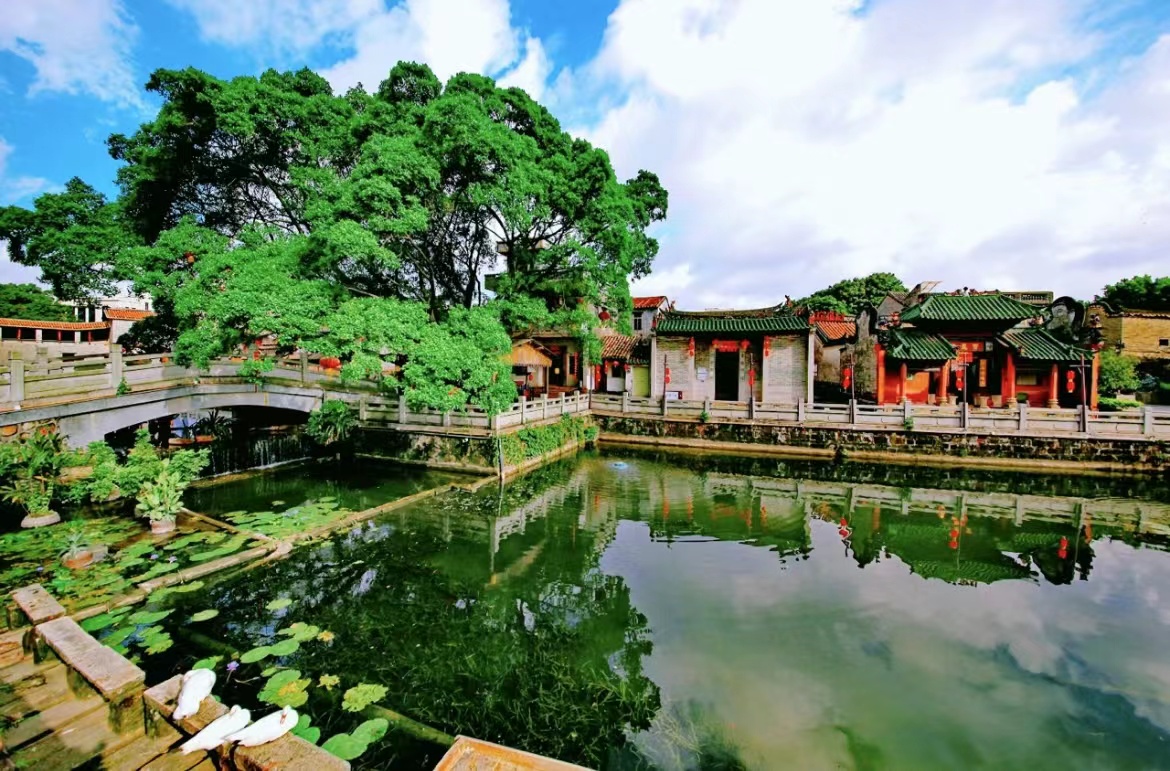 Nanshe Village, an ancient village in Ming and Qing Dynasties located in Chashan Town
Wellcee hopes to bring you the warmest and most comfortable rental experience in this beautiful city~we hope you will find your own home and like-minded roommates in Dongguan~