Ride to the mountains and have a yoga picnic feast!
Fee:¥399 / Person
capacity: 4 People
Location:共青森林公园
Shanghai in May has already entered the summer season. The days are warm and pleasant, and everything is clear and bright, making it a great time for outdoor activities.
This time, the Wellcee Cycling Club is teaming up with two top-quality yoga brands, Kis Yoga Pilates and Real Yoga Pilates, to bring you a dream combination of cycling and outdoor yoga.
In the busy city life, we should also embrace romance.
This time, let's ride from the city into the mountains, starting from the "most beautiful bridge in Shanghai," Zhapu Road Bridge, and arriving at the Gongqing Forest Park on the east side of Shanghai, known as the "real-life version of Monet's garden." In this lush forest, we will hold a luxurious party combining yoga, sound therapy, and a picnic!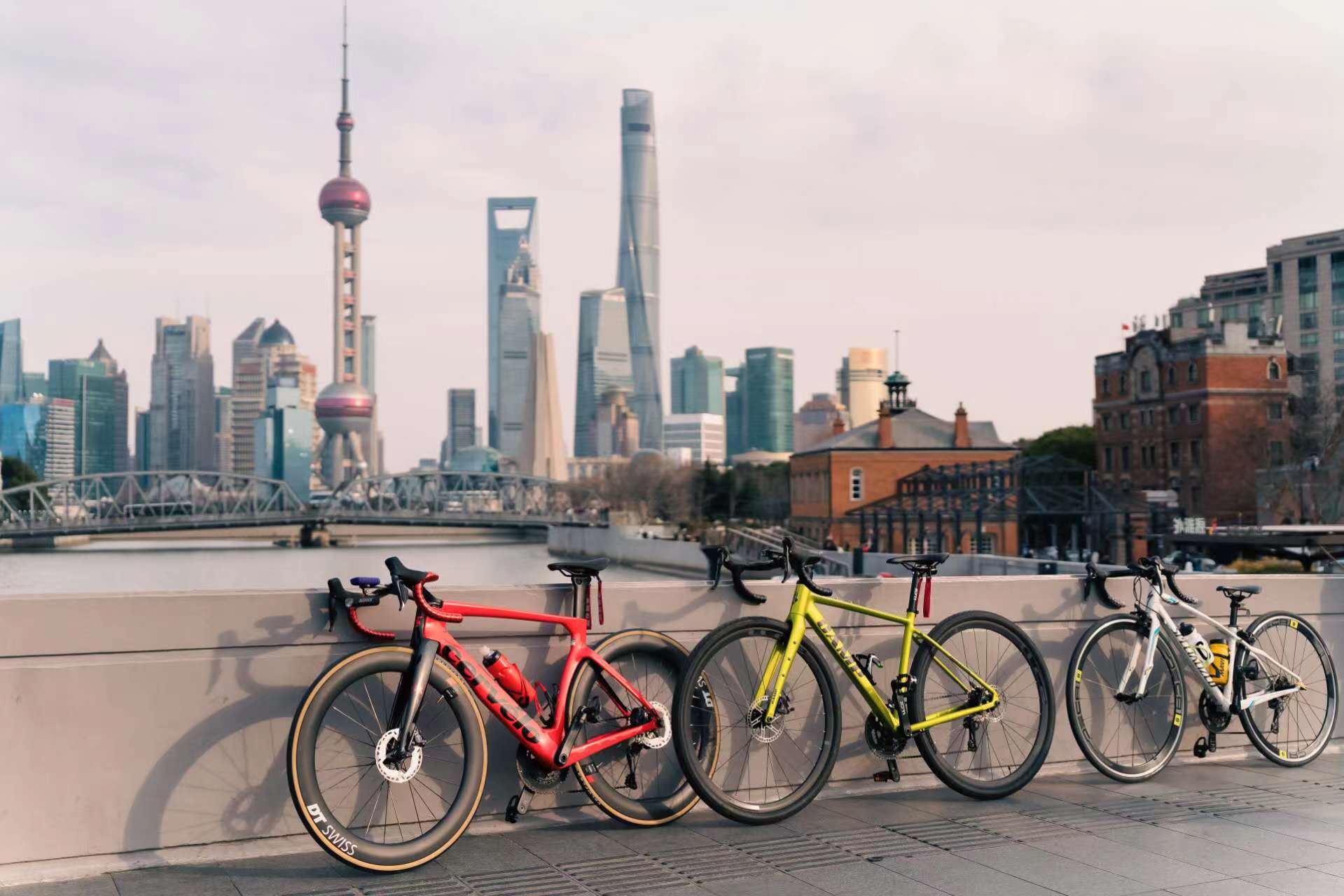 Starting Point: Zhapu Road Bridge, where you can see the "Three Icons of Shanghai"(shot by @Anson He)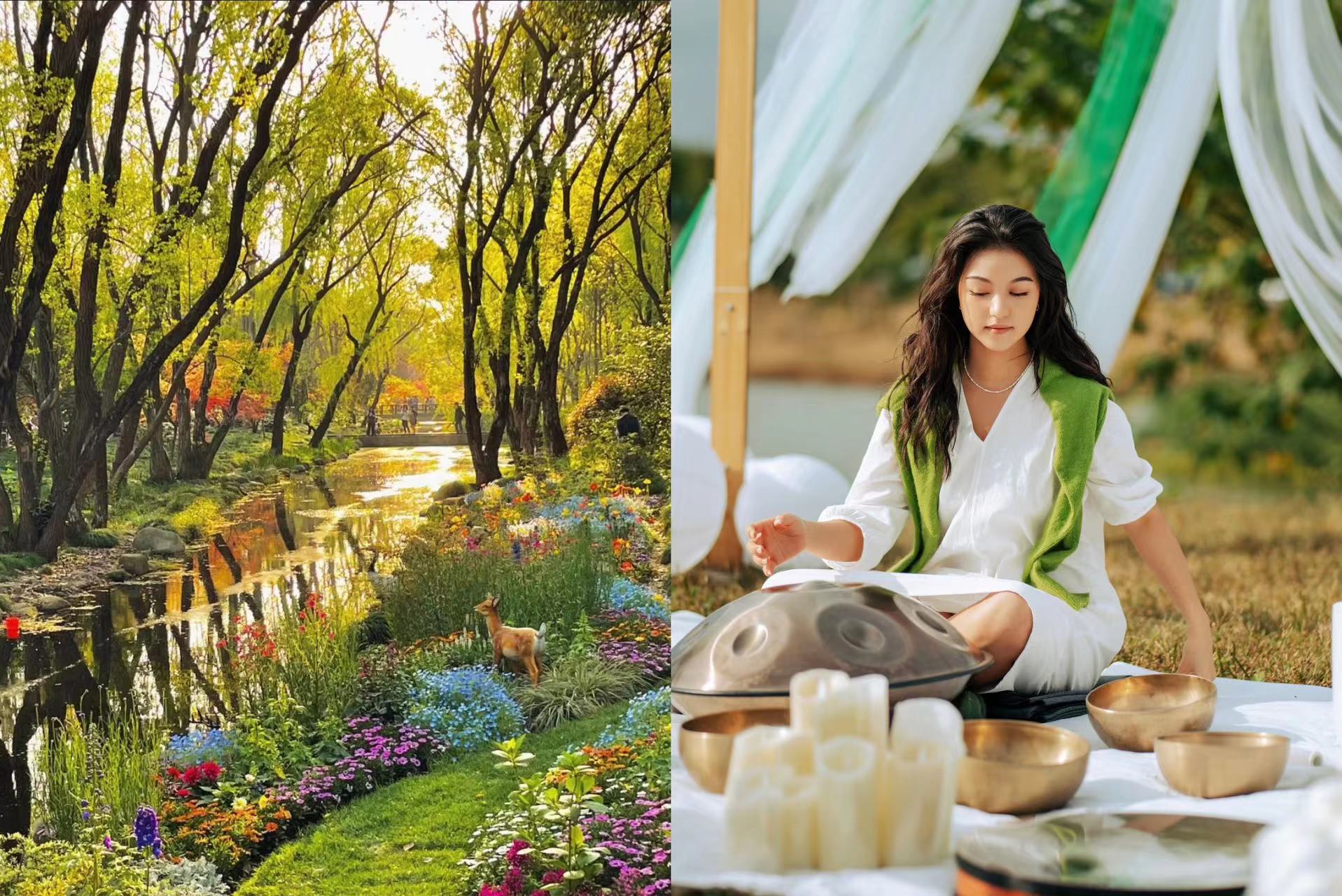 Yoga Location: Gongqing Forest Park, Shanghai
Cycling is a sport that explores the outside and embraces freedom, while yoga is a practice that explores the inside and embraces one's own health. This event allows us to combine movement and stillness, exploring different possibilities in life.
With the gentle sun and a gentle breeze, we will ride leisurely with a group of life-loving friends, admiring the roadside scenery that we used to overlook, and enjoying the joy of pedaling freely. Along the way, we will chat and laugh, getting to know more like-minded and interesting souls.
Then we will transition from "motion" to "stillness."
The entire yoga event will be led by @Jiaxin Felci , the founder of Real Yoga Pilates, and @Elaine , the founder of Kis Yoga Pilates. They will guide everyone through 60 minutes of free yoga, 30 minutes of mindful eating (including fresh fruit juice smoothies/sandwiches/healthy snacks/bread/fruit), and 30 minutes of sound therapy meditation. There will also be professional photographers to capture exclusive beautiful photos for the participants.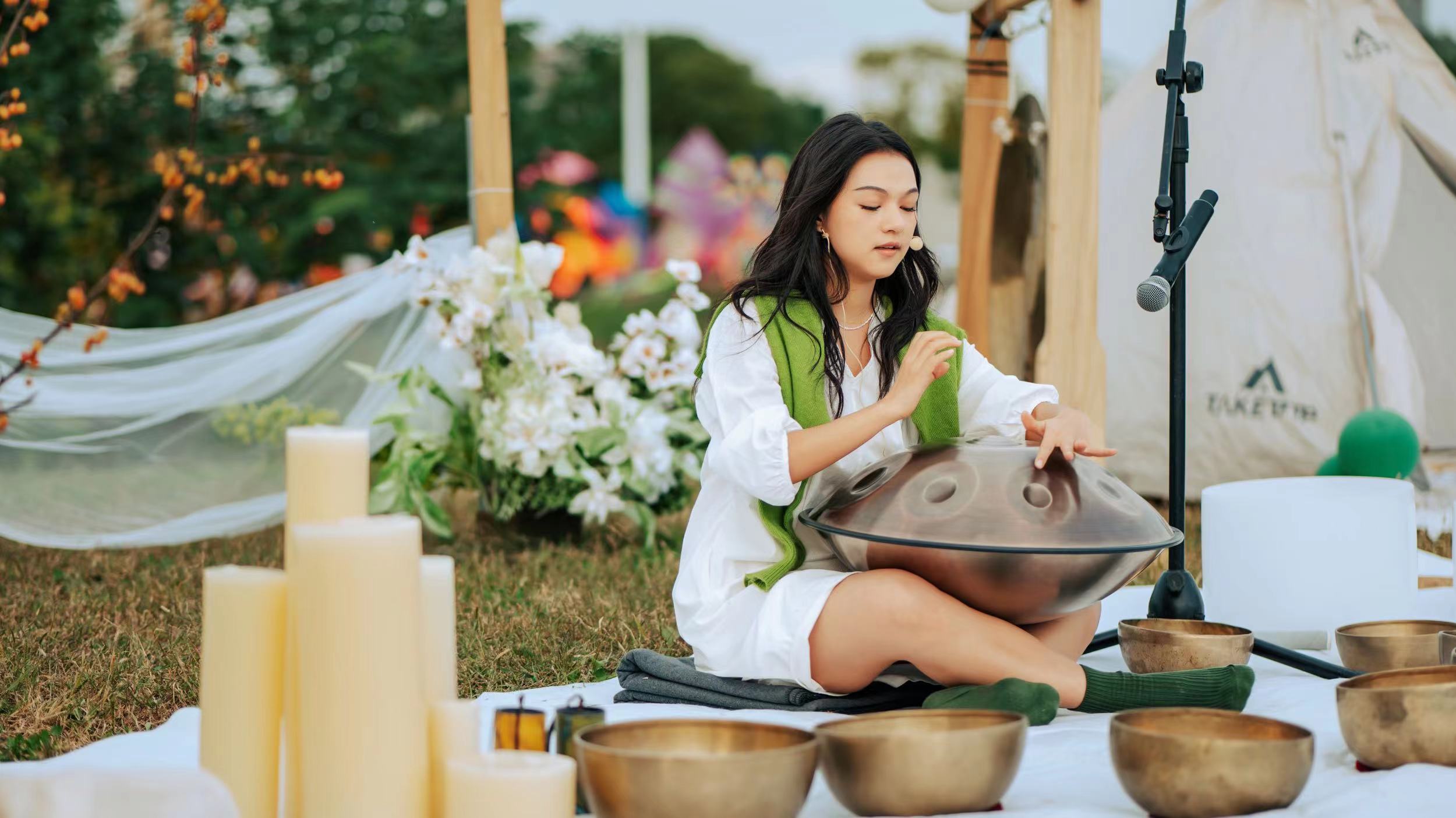 The beauty of outdoor yoga is that you can feel the sound of the wind, the chirping of cicadas, and the singing of birds with every move. With each breath and upward gaze, you will be greeted by the blue sky and free clouds. With the guidance of two experienced teachers, I believe you will be able to immerse yourself in nature during the sound therapy yoga and discover the beautiful and energized self.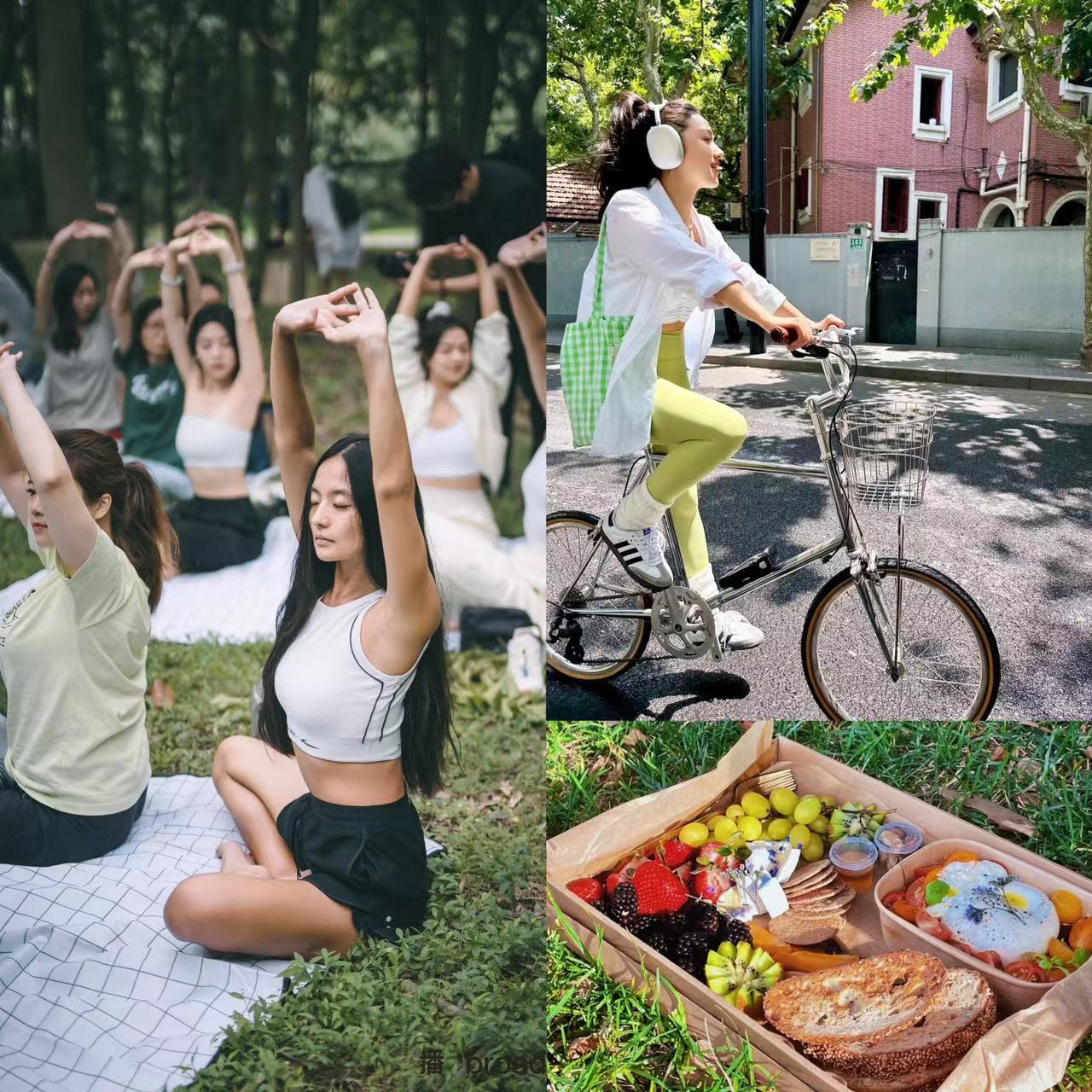 Let's ride into the mountains and fulfill an outdoor feast as summer arrives.
Event Date: May 27, 2023 (Saturday), 13:00-16:30
Event Location: Gongqing Forest Park
Cycling Meeting Point: Zhapu Road Bridge
Event Price:
Early Bird Price: ¥299/person (May 12th to May 19th)
Regular Price: ¥399/person (May 20th to May 26th)
KIS Member Price: ¥199/person (with membership card)
PS: Participants without bikes can scan shared bicycles or rent mountain bikes and helmets for ¥80/person.
Event Schedule:
13:00-14:00 —— Check-in at Zhapu Road Bridge, heading to Gongqing Forest Park
14:00-14:30 —— Registration (includes one offline professional body assessment and adding customer service to the group)
14:30-15:30 —— Free Yoga
15:30-16:00 —— Dining and interaction
16:00-16:30 —— Sound therapy meditation
⚠️Note: Tickets once sold are non-refundable, but they can be transferred to others who wish to experience the event.
{{detail.praiseNum}}