Share Your Stories to Get Wellcee Gift
Aging is all in your mind. if you don't mind, it doesn't matter.

On the 10th January, Wellcee will celebrate its fourth anniversary and for this special day we designed the hoodies "4-EVER YOUNG".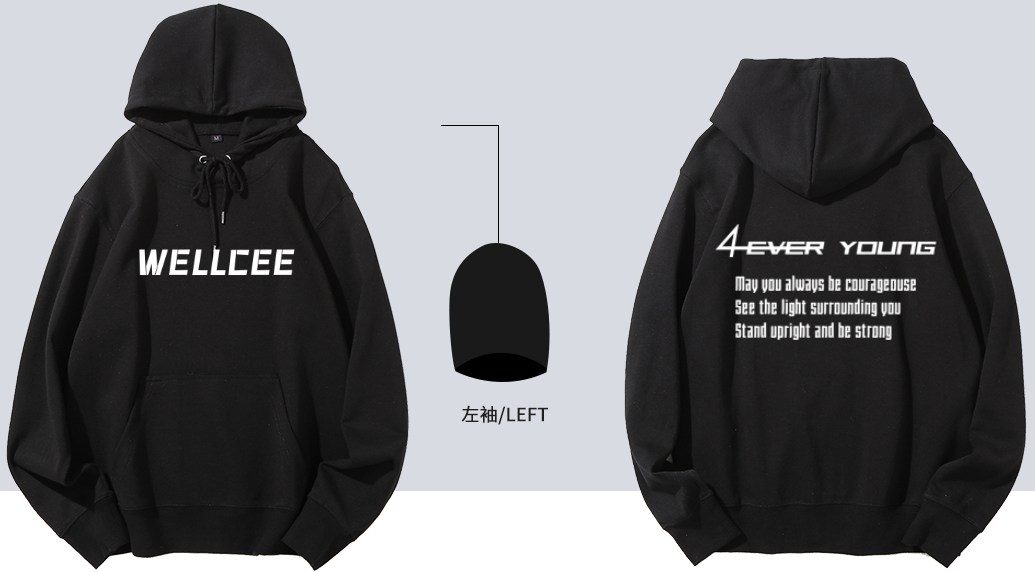 2020 has been a tough year for all of us, and also for Wellcee. Thankfully, during this challenging period Wellcee is still growing, now we are in Beijing, Shanghai, Shenzhen, Hong Kong, Guangzhou, Hangzhou, and Chengdu. In 2020 we have expanded to 7 cities. We have been working hard on our platform to make our users happier by adding more features, from renting apartment or finding flatmates to the Swap&Sale and Lifestyle. Our dear Wellcee users noticed the change rather quickly and started sharing their little moments and stories with us!

One can truly appreciate the multi-cultural community when we share a loving and respectful home with like-minded people. When we live an open and active lifestyle while respecting individual differences, and care about the world we live in by selling and buying second-hand stuff.

Our mission is to create a space where people from all cultures not only share their living space, but a space where open dialogues between people from different cultures, religions, political systems take place. Where respect, love and compassion take over prejudice, fear and judgments.

We can't tell you how much we appreciate the lovely Wellcee users, whether you are an old user who has been accompanying Wellcee till this day or a new user who has registered, thank you for the confidence that you've placed in us. Our mission relies on the loyalty and support of customers like you.

Thank you for being there for us. As a small gift, we have prepared 10 "Forever Young" special hoodies designed for you.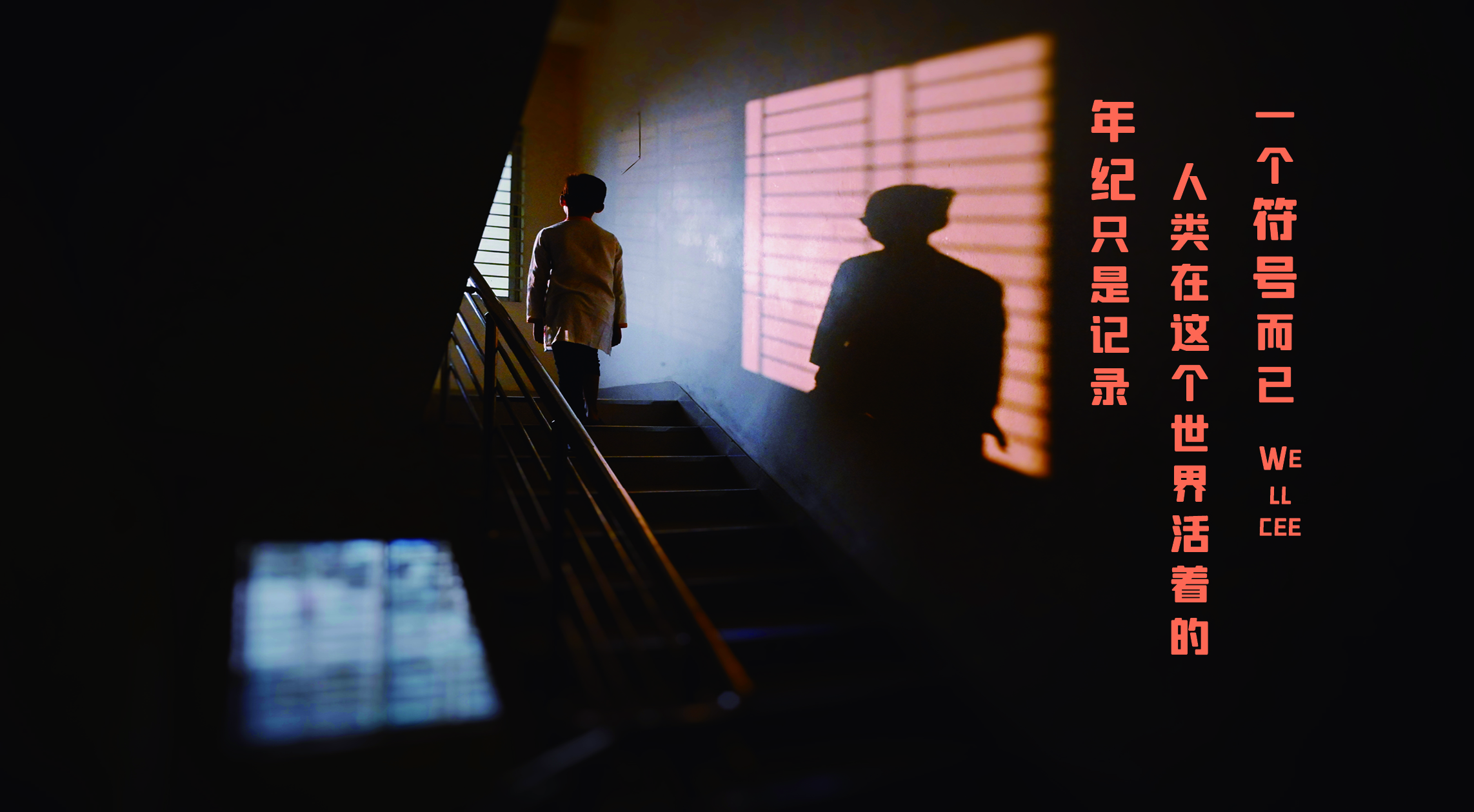 Age is just a symbol of how long we've been in this world, the "imprisonment" of the mind is the real so-called aging.

On the back of the hoodie, we chose the lyrics by Bod Dylan to express our expectations for the future and our best wishes to everyone:May you always be courageousSee the lights surrounding youStand upright and be strong

When: 2020.12.21-2021.1.20
Ps: For those participating in the event, please mark #Wellcee4years at the bottom of the Lifestyle text.

Thank you for showing up on Wellcee…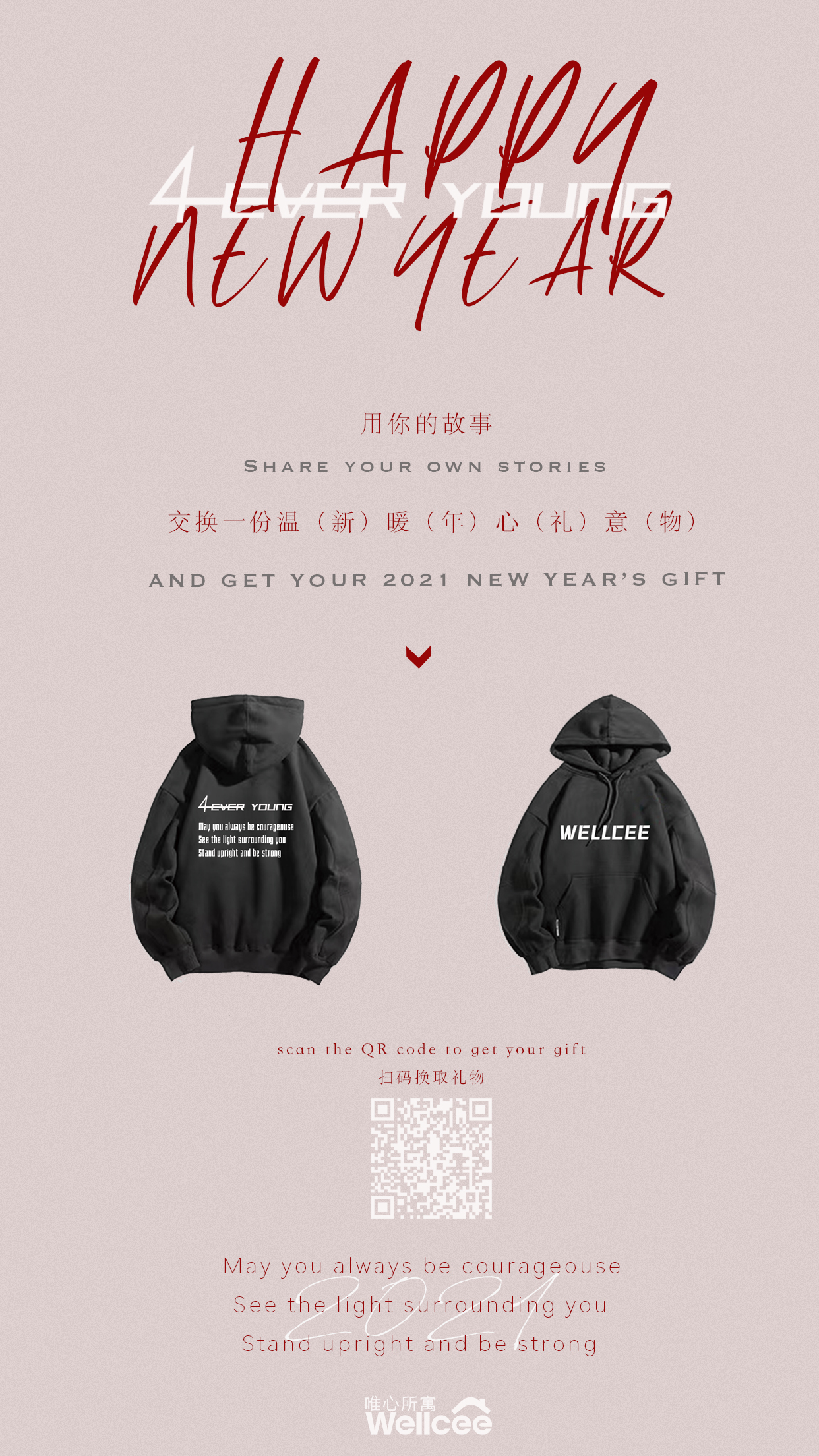 {{detail.praiseNum}}