Stay curious,stay free
Nowadays, many of us find ourselves suffocating under immense pressure, trapped in a never-ending cycle of stress and worry. We are yearning for a way out, a chance to break free from the clutches of the present.
Amidst the bustling monotony of days, some wander in solitude, their footsteps echoing with introspection. Others hurry with a sense of urgency, their hearts racing to meet deadlines. And amidst it all, there are those who wholeheartedly embrace life, radiating an unwavering passion for every moment.
Imagine a world where every corner, every nook and cranny, feels like a warm and welcoming home. A place where spirits are awakened, and minds embark on incredible journeys through strange and enchanting realms.
But how can we 'awaken' a city and ignite the spirits of its people?
After much contemplation, Wellcee has chosen to embark on a journey of cycling together with everyone.
In 2023, the "Wellcee's City Awakening" plan official launches and the Wellcee Cycling Club sets sail anew.
Cycling is a dialogue with oneself and the city.
Join us on this exhilarating adventure as we pedal through the streets, unraveling hidden gems, and breathing life into every block we encounter. Feel the wind in your hair as you discover uncharted paths, vibrant neighborhoods, and unique cultures that will ignite your senses.
But this is more than just a cycling club. It's a collective of like-minded individuals who understand the power of community and the impact we can make together. Here, we can meet like-minded companions, laugh together, have fun together, ride side by side, and create beautiful memories together.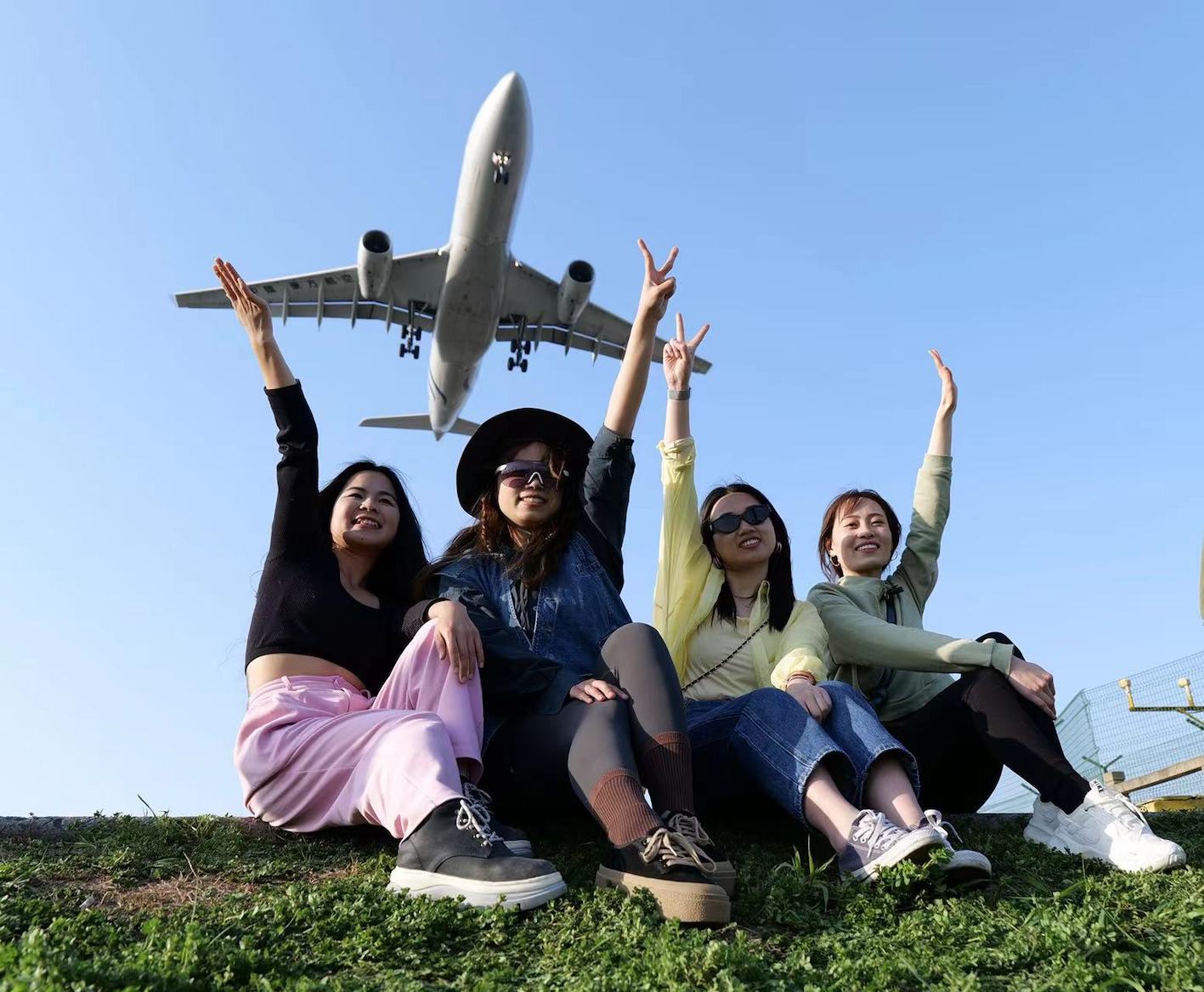 We once wandered through narrow lanes, experiencing the vibrant atmosphere of the streets and alleys, exploring hidden corners disconnected from the bustling city. As we pass through the darkness and look back at the empty old streets, it is inevitable to let out sighs and reminisce about their weathered charm.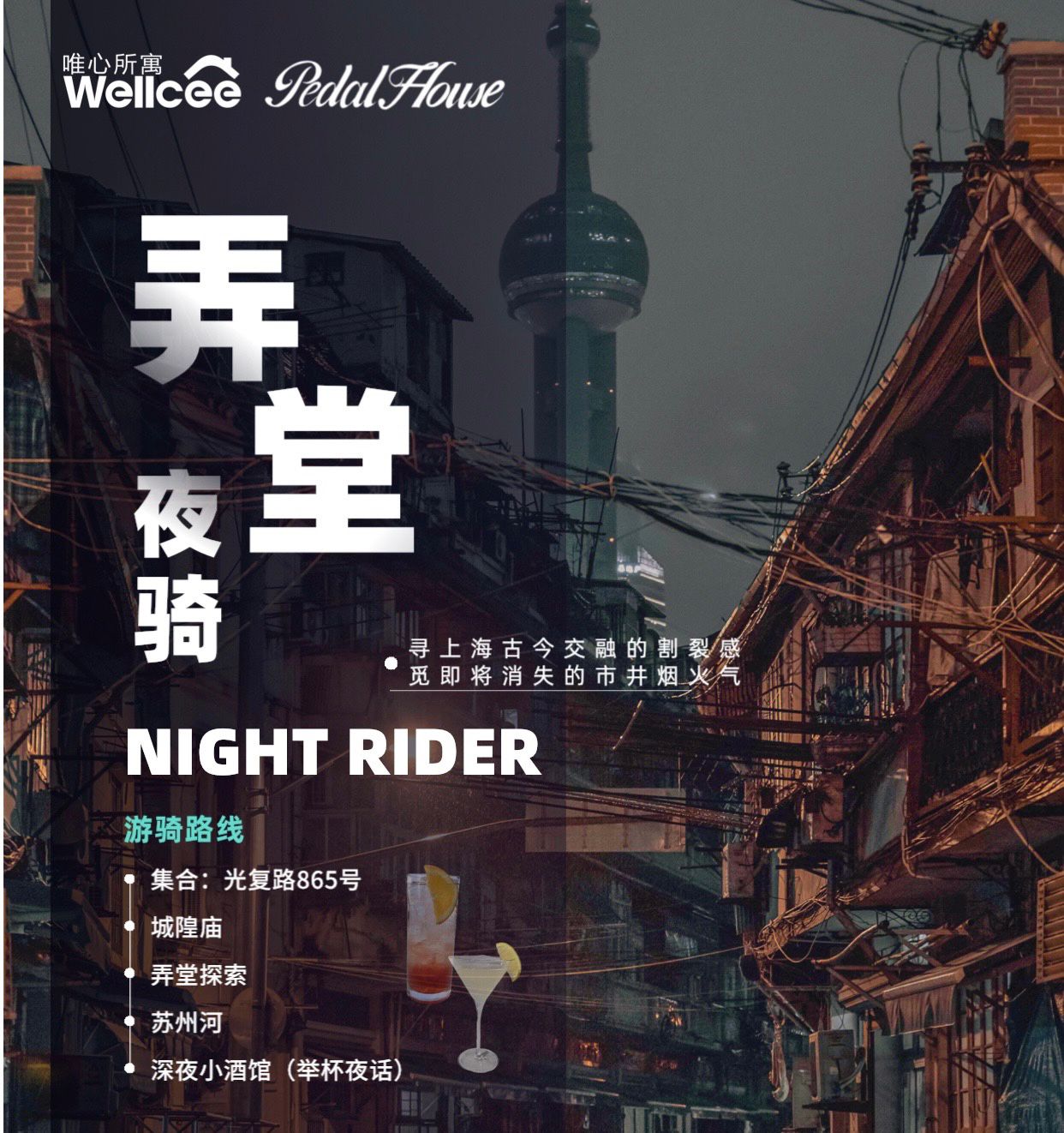 As we wander through the narrow alleys, a tapestry of sights, sounds, and scents unfolds before us. We stumble upon a small street-side store, where the tantalizing aroma of kebabs fills the air. It's an invitation to indulge in the culinary delights of Xinjiang lamb kebabs, bringing people together in an unforgettable moment of shared joy.
Beyond the towering high-rises that dominate the skyline, we uncover the city's hidden oasis – the verdant green corridors lined with majestic trees. They beckon us to escape the concrete jungle and immerse ourselves in nature's embrace, reminding us of the tenderness and tranquility that coexist amidst the urban hustle.
On this cycling journey, there is poetry, there is wine, and there are distant horizons. With a group of life-loving companions, we joyfully pedal in all directions of the city.
We are calling all young adventurers and free spirits! It's time to join the vibrant Wellcee Cycling Club and embark on an exhilarating journey towards a healthier, low-carbon lifestyle. Let's unlock the joy of exploration, experience the thrill of the open road, and create unforgettable memories together!
In the dialogue with the city, we are one step closer to inner freedom.
While we are young, we shall not be confined by definitions.
Let's stay curious, free as the wind!
- Post your lifestyle and let the world know about your passion for cycling and the freedom it brings. Use the hashtag #FreedomLikeWind to connect with fellow adventurers and inspire others to embrace the liberating power of two wheels.
- By sharing your riding life, you also stand a chance to win a free Wellcee limited edition T-shirt.
{{detail.praiseNum}}