Thanksgiving Party |Aurora X Wellcee
Fee:¥98 / Person
capacity: 50 People
Location:Aurora Club, Sanlitun, Beijing | Aurora 三里屯·北京
The crazy 2020 can be said to be a year that will be remembered by history. Australia fires, locust plagues, viruses, flu, coronavirus... Life is like being in slow motion, we have to stop rushing and have to take the long, unclear vacation. Businesses worldwide fight for survival, millions of people losing their jobs, losing love, relatives, and friends. Under these circumstances, we also struggle with self-isolation.

The most famous quote on the Internet: "Life is not easy". The difficult days when the sadness that could not be empathized with the body, was turned into a silent mood to hide emotions from others and not willing to cry in front of others.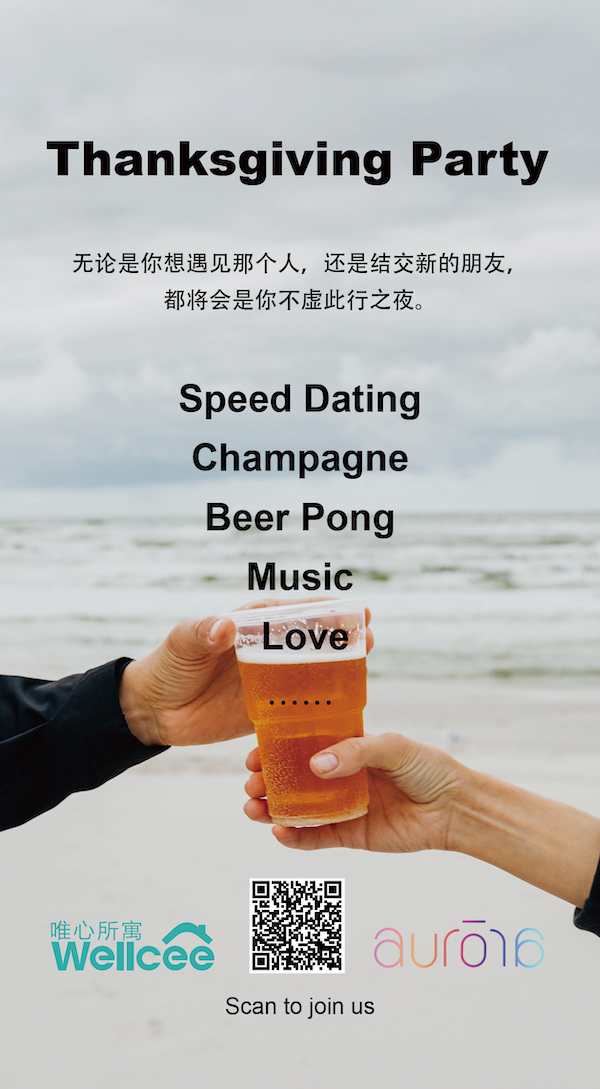 But there is a friend who has a decent life from others. It is rare to see her collapse in the new era of workplace women's personality, at most when they are at a dinner party. Which urges will not survive tomorrow.
Most of the companies have resumed their work, but we are still far to complete this difficult period. One night, she found that she had a fever of more than 39 degrees. she was shocked, she didn't dare to make any noise. She didn't wake up her family. She didn't dare to take a taxi. She called the ambulance, and when she saw them, her tears started to fall down. However, her temperature was measured at 36 degrees. she cried and told the medical staff that I was really hot. Later, they found out that the thermometer was broken. In the end, it was just a normal fever, and after a few days, she was alive again.

"The Gift of the Magi" stated that life in the world is a combination of crying, sobbing, and laughing. Having feelings makes you human. It's so wonderful when we touched by the beautiful sunset even if it's small as your watches, it makes us smile.

This year on the fourth Thursday of November is Thanksgiving Day, Wellcee and Aurora decided to bring everyone the Thanksgiving Party! Thank you for being brave and persistent. This time, don't spend the winter alone again.

When: 2020.11.26 (Thursday) 8.30pm
Where: Aurora Restaurant and Bar, 3rd Floor, South Tongli Building, 43 Sanlitun North Street South Road.
Number of people: 50 (25/male, 25/female)
Registration fee: 98 RMB/Person (includes turkey, plenty of drinks, champagne, shots, beer, fruits)
About the event:
1. Speed dating (8.30pm-10pm)
2. In the private chat session, you can boldly approach the people you want to know more about.
3. Beer Pong competition, the losing team must drink all the beer on the table together!
4. When the terrace is opened, whether you want to smoke, chat, or look at the night view of the Sanlitun garden.
5. Aurora DJ will create a high-quality music atmosphere for everyone.
Registration deadline: 2020.11.26 5pm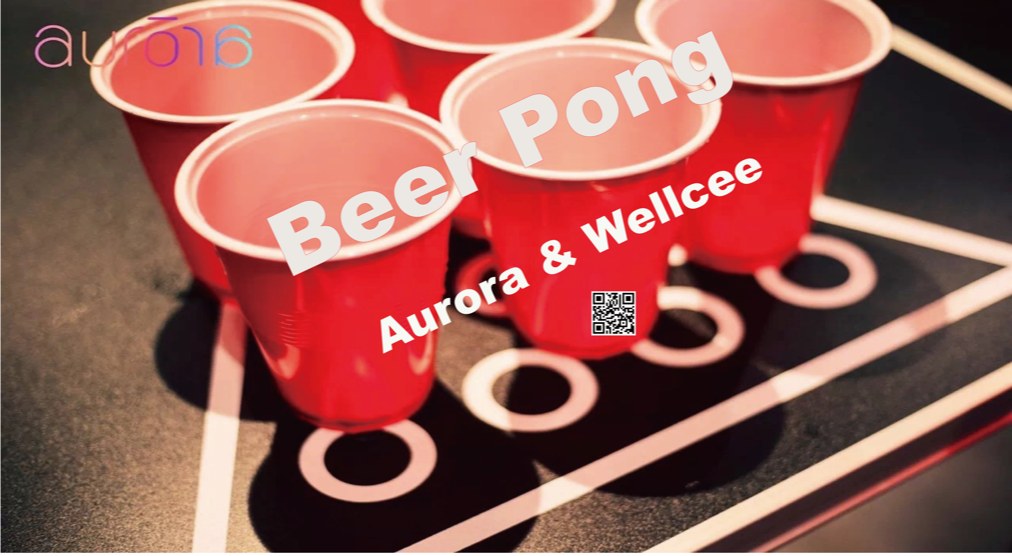 This Thanksgiving Party, whether you want to meet that person or make new friends, will be a great night for you. (Secretly tell you, after the last single party of Aurora, there are already many friends dating alone in private~)

{{detail.praiseNum}}