Wellcee 1st Anniversary 
Happy 1st Anniversary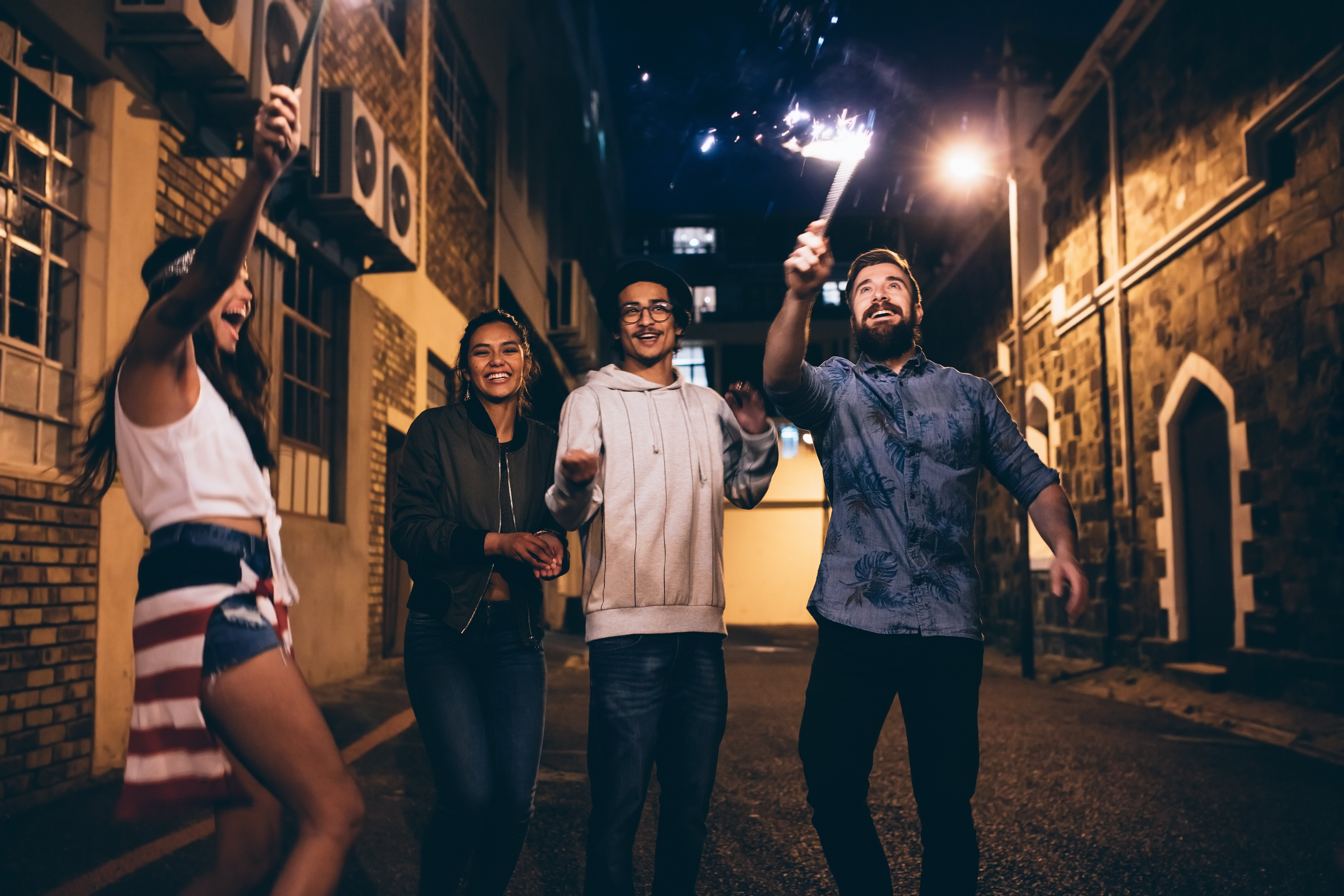 Ringing out 2017, ringing in 2018, after just hearing the hearty year-end speech given by my boss, as WellCee's editor, I would like to brief you the delights and stories WellCee had witnessed in the year of 2017...
Since the establishment of WellCee in the past year, we have successively opened Beijing and Shanghai. Our registered users are from more than 120 countries and regions across 6 continents and 4 oceans! Filled with joy and pride, we are happy to announce WellCee as one of the most international and diverse online platforms in China.
PS: WellCee will soon set its foot in Shenzhen, and I can not wait to share with you more vivid stories that characterize Shenzhen.
In the year of 2017, I witnessed the growth of Wellcee firsthand as well as the growth of myself. I have met many lovely friends through WellCee. Among them, there are fresh college graduates, holy Buddhist landlords, or artists hidding themselves deep in the alleys, or young ambitious expats pursuing their dreams in China from thousands of miles away. It has been a beautiful encounter with each of you, and thank you for all the genuine suggestions and blessings you have given WellCee as a team!
@xiaomi
I sincerely hope WellCee can reach out to more people. Thanks for connecting me with my roommate. We learn from each other, take part in each other's life. We make great roommates to one another, and that is so cool!
@Shiva
I really appreciate your sincere help and your efforts for me as someone you don't even know personally. It definitely originates from a good, kind heart.
@Mr.Zhen
Nice sense of orientation. We young people like this style, very international and many foreigners contacted me!
@Ivy
This startup is a great idea and very helpful platform.
@Mr. Qu
I found my roommate the same day when my listing released on WellCee. He is a young man from Ireland. We had a 2 hours chat when we met the first time before he took the room. Many thanks!

@Thai Nguyen
Awesome thanks!!
@Jonathan
Just keep up the good work! it's great to come home and just being able to vent some life problems or celebrate sussessful moment with my roomates!
WellCee WeChat Official Account tells spontaneous stories updated from time to time.

With our official account opened only half a year ago, we have cumulatively gathered more than 5000 followers from scratch. Such achievement simply can't be made without the support and company all of you have given which will keep bringing vitality and boundless encouragement on our way forward.
Here we share not only the stories related to apartment rentals, but also some interesting activities. The amount accumulated may not be a lot so far, but the original intention of not only to share rent, but also to share life has always been there.
In 2018, we will continue updating the spontaneous stories. There are more vivid stories, as well as even more interesting activities to come.
WellCee Weibo Account which never fails to share apartments with spirit with you 365 days of a year.
More than 1000 quality housing information deliberately selected have been shown on our Weibo account so far. By seeing the constant new follows and repostings, I am greatly encouraged to represent you with more beauty about home.
#WellceeSelected# shares those warm or fun stories that take place either during our users roommate hunting process or their daily life in apartment sharing, often impress me myself. I much hope to lend you a hand with connecting you to the like-minded roommate you are expecting to have, to help you get the roommate could brighten up your dullest days, the feeling of being home.
In 2017, we exerted our best efforts and enjoyed it.
Every encouragement we received made all our efforts worthwhile.
In 2018, our APP is about to enter the store,
We are looking forward to more friends joining us, hand in hand.
Follow Wellcee to Get More Fun of the City!
关注Wellcee公众号:感受更多城市精彩
{{detail.praiseNum}}