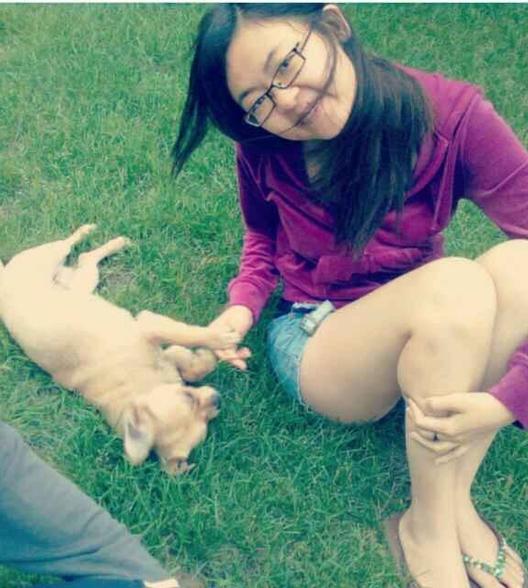 Environment
Chinese · English
Easy going and outdoor person
Whole apartment/Long term+ 1 Bedroom/1 Bathroom+ Line 8, Line 2
Rent : 6300RMB/M
Type Whole apartment/Long term
Deposit 6300RMB
Room 1 Bedroom/1 Bathroom
Size 40㎡
Metro Line 8, Line 2
Floor 1
NO AGENCY FEE
I have to leave China permanently so I am now looking replacement for my little cozy lakeside apartment located at Gulou Xidajie.

This might not be the best apartment you have seen at this price but it has the best location where you can really experience the real lao Beijing community. 

I had a lot of hesitation and fear before moving in a hutong apartment but now I would say this is the best decision I have ever made for my whole journey in China. The life in hutong is amazing, I did winter swimming (twice) with the locals because the lake is literally behind the house; I cycling everyday to the subway station along the lake, imagine the beautiful frozen houhai lake in the morning without crowds! And I did grocery shopping at the small grocer store just opposite to my house, the boss knows me and always greets me with smiley face... the experience was memorable and priceless, I am glad that I chose to live here instead of an apartment in flat. 

Okay back to the apartment. The apartment is small but with everything you need. It's ideal size if you are single professional. My husband visited my for few weeks and stayed together here, it's a bit tight but still okay for two. 

Everything you see in the pictures is what you will get. It's fairly new, with tv, sofa, well equipped kitchen, wet/dry bathroom. Hot water works fine. Stove is good. 

The house is not as cold or wet as I expected (or as told by other). For a person coming from tropical country, I consider my apartment very warm (warmer than my office) because I switch on aircond and electrical heater at night.

Don't worry about the electricity, it's not as high as I imagine because hutong residents enjoy discount rate that's heavily subsidised by the government. For me, I switch on everything after back home and keep them on while sleeping, the bill is less than rmb300 a month, I would say probably around rmb200. You can make it lower if you use them wiser. I am just too scare of coldness so I make sure my apartment is super warm and cozy all the time....

The apartment gets plenty of sunlight from the roof top window as well as door with glass. I love making a cup of coffee on Saturday morning and enjoy the peaceful atmosphere in the apartment.

Your next door neighbor is an American guy, quiet and friendly. The rest of your neighbours are chinese. You are able to register yourself at the police station with all the required documents provided. We have a very friendly community police here so you will feel super safe :)

The location is very strategic, the lake is literally behind the house, 100m away. At the heart of heritage area but away from crowded touristy commercial street. walking distance to everything you need and two subway station, line2/8 gulou dajie and line8 shichahai. If you thinking walking is too far, there are plenty of shared bikes in front of the courtyard. There's also a bus stop at the door step where you can hop on the buses to sanlitun directly. RMB1 and it takes about 20 mins. 

This unit is managed by agency but don't worry, you don't have to pay agency fee. The agent is sometimes a bit impatient (like all the other agents 😂) but I would say he's very helpful and easy going. He always answer my questions on time and help me to solve any problems I have. The best part is he will fix everything for you for free throughout your stay if you don't damage them purposely.

Important info:
1. You will replace my agreement that is due August 2020;
2. You will sign a new agreement ending at the same date (aug 2020) with the agent but you don't have to pay agent fee because someone has paid it long time ago;
3. If you decided to renew the agreement with them, you don't have to pay agent fee anymore. Again, it's paid.
4. Rental: RMB6300/month, one month deposit
5. WiFi: RMB100 but you can use your own. I use mine.
6. Move in date: around end of March but the date could be discussed

I have compared many hutong areas before I decided to move in here. This area is really a dream place for me and I hope you also enjoy it, the beautiful lakeside community and friendly yet quiet neighbours.

You are welcome to send me msg and come to view the house any time.
Washer
Bathroom
Hot water

Living room

Wifi

A/C

Kitchen

Heating

TV
Beijing Xicheng Gulou Xidajie