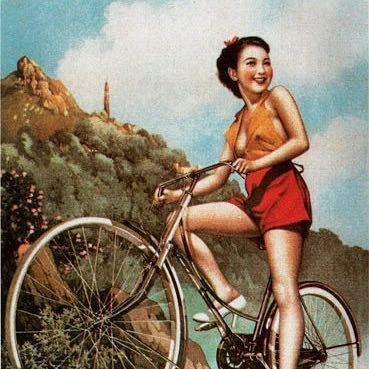 戏剧教育
English · Chinese
青年白日梦想家 爱出游不爱睡觉 å› ä¸ºç¦»å…¬å¸å¤ªè¿œäº† 不得不搬离我最心爱的小窝... 有一说一 麻雀虽小五脏俱全,住起来真的很舒服,而且稍微布置一下就超级温馨 Daydreaming girl love to travel and don't like to sleep
Shared apartment/Long&Short term+ 1 Bedroom/1 Bathroom+ Line Batong
Rent : 2200RMB/M
Type Shared apartment/Long&Short term
Deposit 2200RMB
Room 1 Bedroom/1 Bathroom
Size 10㎡
Metro Line Batong
Floor 13
∆北京朝阳管庄新村D区 三室一卫 蛋壳装修
∆距离管庄地铁站步行7分钟 è·ä¼ åª'大学两站地é" 楼下100米就是麦当劳
∆室友人都很nice! æ— ä¸è‰¯å—œå¥½ 不会æ‰"æ‰°åˆ°ä½ 
∆各种东西都齐全 拎包入住 房间稍微收拾一下就很温馨
∆隔音好!可以在房间大声放音乐

å› ä¸ºç¦»å…¬å¸å®žåœ¨å¤ªè¿œ...我实在起不来床...现在希望有人能来把它给收了...

∆租期:20年11月初至21年5月底
               可接受2~3个月的短租哦
               11月暂时也可接受日租( 一天120) 

∆租金:2200 /月 物业服务费 3块/天 (不是中介费哈 就是维修什么的,房子每两周会打扫一次)
               å¤–åŠ æ°´ç"µç‡ƒæ°"费(水ç"µç‡ƒæ°"是å'Œå®¤å‹æ'Šçš")没有中介费!!
有感兴趣的快联系我鸭!!!

Near to Guanzhuang station( batong line), 100m away from apartment to McDonald's.

share apartment with 2 roommates ( one male and one female), share kitchen and bathroom. Both of them are really nice people, because of no living room, you'll have more personal spaces to chill and relax! You can also play music with a speaker and no need to worry that you'll bother others! 
Can be rent from November ( or maybe earlier, in the end of the October)

No agency fee but share water, electricity and gas charges. Property service fee is 3yuan per day( call them for repairing broken things and the apartment will be clean up for every two weeks!) 

PM me if you are interested and feel free for asking me for more pics!!

washer

bathroom
hot water
wifi

aircon

security
elevator
kitchen

heating
Beijing Chaoyang 管庄新村D区