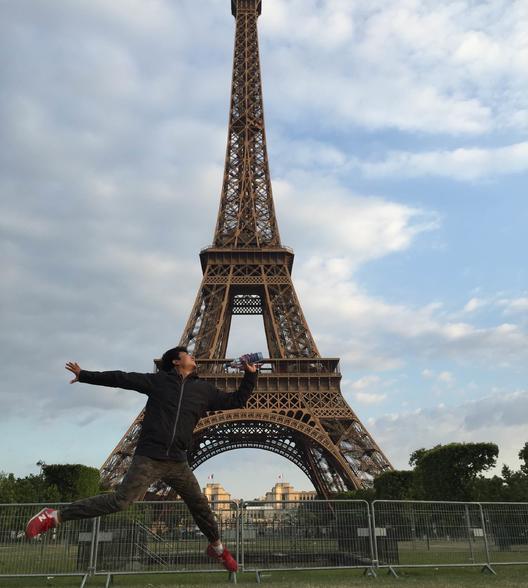 导播
English · Chinese · Korea
二档起步的主 唯心主义时常战胜自己的唯物主义 如果我不是好相处的那一类 那么好相处这个词需要从新定义了 Easy-going person
Shared apartment/Long term+ 2 Bedroom/1 Bathroom+ Line Batong
Rent : 2500RMB/M
Type Shared apartment/Long term
Deposit 2500RMB
Room 2 Bedroom/1 Bathroom
Size 90㎡
Metro Line Batong
Floor 3
renting out a second bedroom around 16sqm of a 2 bedrooms + 1 living room apt about 90sqm
on the 3/5th floor without elevator 
the room facing south and north with huge balcony
the rent is 2350rmb/month without agency fees 
the lease should be at least half year
available ASAP
visiting available 
fully furnished plus wifi
wish you are a non-smoker who has no pets
vibrant surroundings with everything you need nearby 
pm me if interested

【出租】
出租_八通线双桥_双柳新居小区_两室一厅_次卧,步行7分钟到双桥地铁口
【面积、朝向】 
3层/5,无电梯。出租大次卧,约 16平米.房子整套约90平,南北通透,大阳台,两室一厅一卫一阳台
【租金、付款方式】 
2350元/月
无中介费,半年起租
【发帖人所在行业、发帖人职业】   
传媒行业 节目制作

【其他费用】 
水、电、煤气、上网、有线电视、物业、卫生费等按人头均分,暖气费由房东承担。 
【看房时间、可入住时间】 
随时可以看房,入住.
【家具设施】 
家具家电齐全,有网络已开通,精装修,收拾的很干净。 
【联系方式】 

【其他说明供参考】 
务必不抽烟不养宠物且无不良嗜好的情侣或个人。 
附近交通路线、公园、超市、菜市场、商场等等.
本房有一个大客厅 家的感觉 拒绝回家即卧室 客厅隔成卧室的中介房感觉.

Washer
Bathroom
Hot water

Living room

Wifi

Garden

A/C
Security
Pool

Kitchen

Parking

Fitness
Balcony

Heating

TV
Beijing Chaoyang 双柳新居