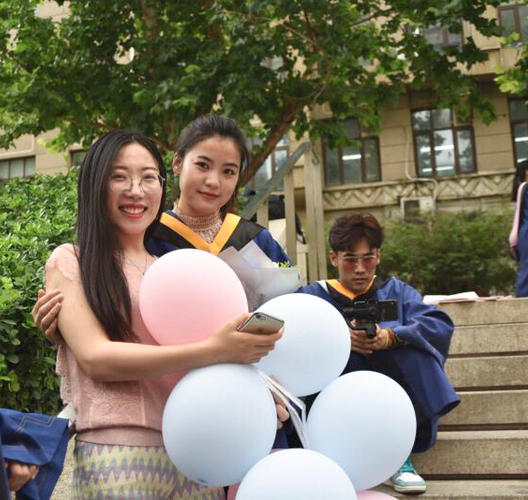 规划设计
English · Chinese
北林硕士 规划设计类专业 目前歇业在读人大的在职金融硕士 I graduated from Beijing Forestry University with a master's degree in Landscape Architecture. I am currently studying for a master's degree in finance at Renmin University of China
Shared apartment/Long&Short term+ 3 Bedroom/1 Bathroom+ Line 1, Line Batong
Rent : 3299RMB/M
Type Shared apartment/Long&Short term
Deposit 3299RMB
Room 3 Bedroom/1 Bathroom
Size 17㎡
Metro Line 1, Line Batong
Floor 13
房间介绍:
房子位置在地铁1å·çº¿ã€å…«é€šçº¿å››æƒ ç«™ï¼Œå‡ºæ¥¼å°±æ˜¯åœ°é"ç«™ï¼Œè·ç¦»ä¸è¶…过äº"十米ã€'
有三个卧室,一个小客厅,一个卫生间。
距离国贸、三里屯和SKP都很è¿',éª'è‡ªè¡Œè½¦åå‡ åˆ†é'Ÿå°±åˆ°ï¼Œåœ°é"ä¹Ÿå°±ä¸€ä¸¤ç«™ã€'é™"è¿'有健身房、超å¸'、商圈ã€'一楼小超å¸'送货上楼ã€'
房间的夜景view超好。
厅卧和次卧出租一间出去
ç›®å‰æœ‰å‡ åªå°çŒ«å'ªï¼Œå¹´åŽå°±é€èµ°äº†

我们希望:
æ€§æ ¼å¥½ï¼Œä½œæ¯è§"律,不大声吵闹ã€'
我们可以一起运动、聊天、吃饭。
目前房间住着一男一女,我们都很好相处的,一起来做室友吧!

Room Introduction: The apartment is located at Sihui Station, Metro Line 1. There are three bedrooms, a small living room and a bathroom. Guomao, Sanlitun and SKP are all within easy distance. The night view of the room is super good. The family may have two kittens in the future. We hope: Good personality, regular work and rest, not loud noise. We can play sports, talk and eat together. At present, there is a man and a woman living in the room. We all get along very well. Let's be roommates together.


washer

bathroom
hot water
wifi

aircon

security
elevator
kitchen

balcony

heating
Beijing Chaoyang 东恒时代一期八号楼